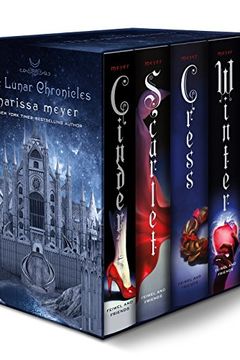 Experience a mesmerizing box set of the #1 New York Times bestselling Lunar Chronicles series. Follow Cinder, a gifted cyborg mechanic, whose life intertwines with Prince Kai's, embroiling her in an intergalactic struggle and forbidden attraction. Then follow Scarlet and Wolf as they solve the mystery of Scarlet's missing grandmother, before teaming up with Cinder and Captain Thorne to overthrow Queen Levana in Cress. In Fairest, discover the hidden story of Queen Levana, before enjoying the epic and satisfying conclusion in Winter. Discover this thrilling and complex world of cyborgs, evil queens, adventure, and romance today.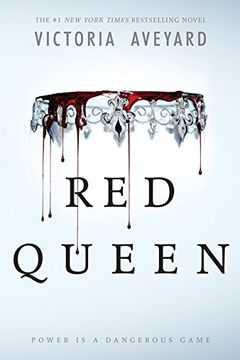 In a world divided by blood - red or silver - the common Reds are ruled by a Silver elite with god-like superpowers. 17-year-old Mare Barrow, a Red girl from the impoverished Stilts, finds herself working in the Silver Palace, where she uncovers her own deadly power. The Silvers, fearful of Mare's potential, declare her a long-lost princess engaged to a Silver prince, while Mare secretly works to help the Red Guard overthrow the Silver regime. But in a world of betrayal and lies, Mare must navigate dangerous alliances before she destroys not only the balance of power, but also her own heart.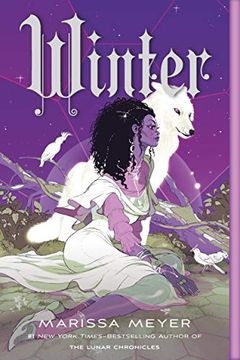 "Experience a captivating story of love, beauty, and rebellion in this thrilling novel. Follow Princess Winter, celebrated for her grace and kindness, as she navigates a romantic attraction to a palace guard while fearing the wrath of her evil stepmother. But as a revolution arises against the cruel queen, Winter joins forces with her allies to overthrow her and bring an end to the long-standing war. Will they be able to achieve their happily ever afters? Join this epic adventure to find out."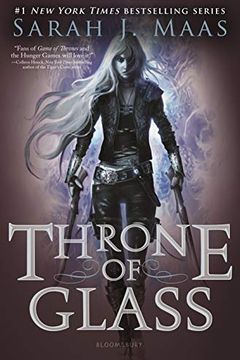 When magic has disappeared from the land, a vicious king reigns from his throne of glass. In a brutal competition to find the greatest assassin in the kingdom, a female assassin named Celaena Sardothien fights not to kill, but to win her freedom. As her competitors start dying, one by one, Celaena's fight for freedom becomes a desperate quest to uncover the source of the evil before it destroys her world. With a provocative Crown Prince and a loyal Captain of the Guard by her side, she'll need every ounce of skill to survive.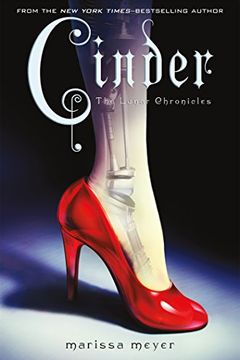 With an uncanny ability to fix things, sixteen-year-old Cinder is the best mechanic in New Beijing - despite being considered a technological mistake and burden by most of society. When Prince Kai asks her to repair a broken android, Cinder suspects it's more than he's letting on. However, her plans are derailed when her stepsister falls ill with the deadly plague, and Cinder is blamed for it. But when she becomes a guinea pig for plague research, the scientists discover something unusual about her - something others would kill for.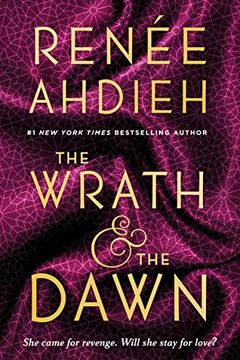 A young girl vows to avenge her friend's death at the hands of the murderous boy-king by volunteering to be his next bride. Each dawn brings heartache as the king kills his new bride, but to her surprise, the girl finds Khalid to be nothing like she imagined. As she weaves stories to beguile him and ensure her survival, she uncovers secrets in the palace, and must decide if her love can survive the world of stories and secrets.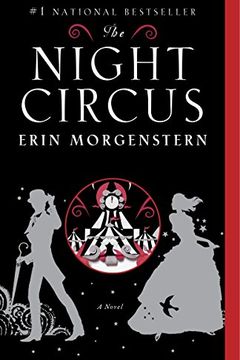 Enchanting and mysterious, Le Cirque des Rêves is a magical circus that appears out of nowhere and opens only at night. But behind the scenes, a fierce competition is brewing between two young magicians, Celia and Marco, who are battling for supremacy under the watchful eyes of their perilous mentors. Yet, as they begin to fall for each other, their love threatens to derail everything they've been working towards. With rich descriptions and alluring prose, this captivating tale of imagination and desire will cast a spell on your heart.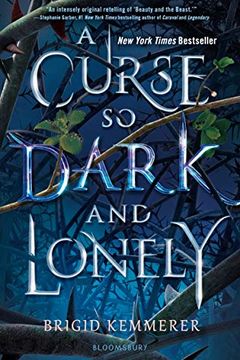 A young prince is cursed to repeat the autumn of his 18th year and turn into a vicious beast at its end. To break the curse, he needs to fall in love. Along comes Harper, a tough girl with cerebral palsy who is somehow transported into his world. As they spend time together, they begin to understand what's at stake in this lush, contemporary fantasy retelling of Beauty and the Beast. Will they be able to save the kingdom before powerful forces destroy Emberfall entirely?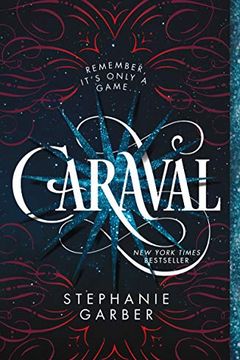 A young woman named Scarlett has always dreamed of attending Caraval, a fantastical yearly performance where the audience participates in the show. But with her father arranging a marriage for her, it seems like her dream will never come true. However, Scarlett's invitation finally arrives and she journeys with her sister to the show. Soon after arriving, Scarlett's sister is kidnapped by Caraval's mastermind organizer, turning this year's game into a hunt for her sister. Scarlett is thrust into a game of love, heartbreak, and magic, unsure of what is real and what is part of the performance.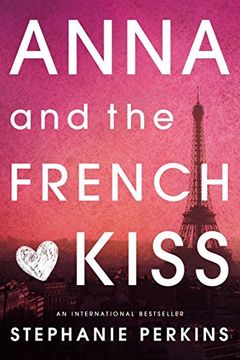 Discover a charming and romantic tale set in the beautiful city of Paris. Follow Anna, a senior in high school, as she navigates her new life at a boarding school abroad. She meets Étienne St. Clair, a smart and charming boy with a serious girlfriend, and together they experience a year of romantic near-misses, all leading up to a long-awaited French kiss. Don't miss out on this heart-warming story of young love and adventure.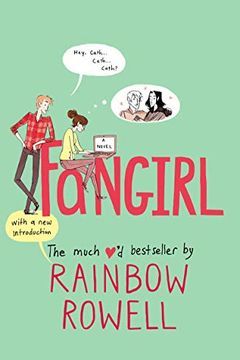 This coming-of-age story explores fan fiction, family dynamics, and first love. Meet Cath, a dedicated Simon Snow fan whose love for the series has helped her cope with life's challenges. As she enters college, Cath must navigate new friendships, a difficult roommate, and the fear of moving on from the Simon Snow world she knows so well. Will she be able to find her own voice and continue writing her own story?
These Broken Stars by Amie Kaufman
Stitching Snow by R. C. Lewis
The Isle of the Lost by Melissa de la Cruz
Uglies by Scott Westerfeld
Princess of Thorns by Stacey Jay
The Adoration of Jenna Fox by Mary E. Pearson
Cruel Beauty by Rosamund Hodge
Six-Gun Snow White by Catherynne M. Valente
A Thousand Nights by E. K. Johnston
The Girl Who Could Silence the Wind by Meg Medina