Best Aviation Books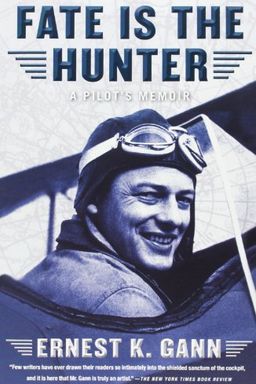 Experience the thrilling and treacherous early days of commercial aviation through the eyes of a pilot with this classic memoir. Ernest K. Gann's vivid storytelling takes you into the cockpit, giving you an intimate look at the triumphs and terrors of those who flew when flying was far from routine. The New York Times Book Review raves that Gann is "truly the artist" when it comes to drawing readers into the "shielded sanctum" of the cockpit. This is not just one man's story, but the story of all men who fly.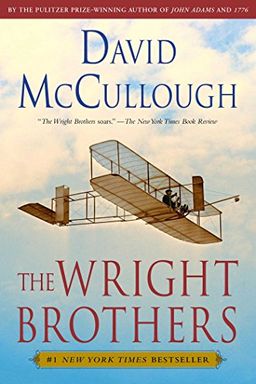 Discover the gripping tale of two bicycle mechanics who forever changed the world by teaching it how to fly. Fueled by exceptional courage, determination, and curiosity, the Wright brothers risked their lives to take to the air and overcome every obstacle that stood in their way. Master historian David McCullough offers an enjoyable and fast-paced read that captures the marvel of what the Wrights accomplished, drawing on extensive family papers to paint a portrait of the brothers and their indispensable sister, Katharine. This is essential reading, a timeless story of heroic proportions that soars with uncommon empathy and fluency.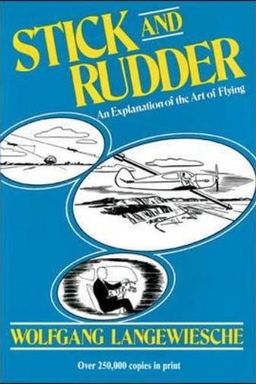 This influential book has been a go-to for flight instructors for over 30 years. It is the first analysis of the art of flying and breaks down important phases of flight in a clear and understandable way for learners. "Stick and Rudder" dives into what pilots do while they fly, how they do it, and why.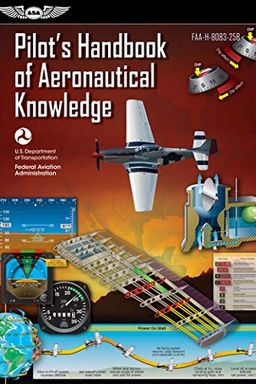 This essential handbook has been required reading for pilots for over 30 years. It covers a broad spectrum of knowledge, including aerodynamic theory and flying basics, for all pilots from beginner to advanced. Topics range from aircraft systems and flight controls to weather theory and navigation. The book is an invaluable resource for earning pilot certificates and passing FAA exams. Appendices provide additional support through acronyms, abbreviations, glossaries, and more.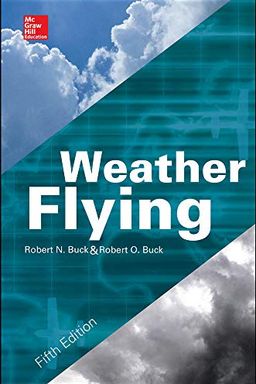 Fly safely with the ultimate guide to weather flying. This comprehensive book covers everything a pilot needs to know about different weather types and how to navigate through them. From weather creation to modern technological devices and changes in weather briefings, this updated fifth edition has it all.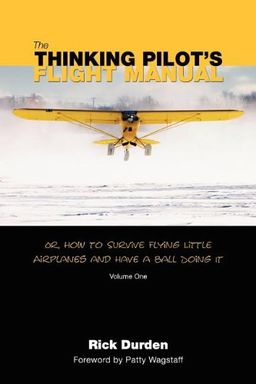 The Thinking Pilot's Flight Manual is not your average flight training manual. This guide covers everything from preflight to surviving a crash, and even delves into flying classic airplanes and dirty industry secrets. Written in a controversial style, this book is perfect for pilots who want to push their knowledge beyond standard training. The author, Rick Durden, is an experienced pilot, aviation attorney, writer, and conservationist, making him a true Renaissance man in the aviation world.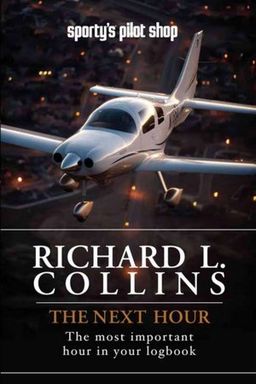 Discover how to stay safe while flying from a lifetime pilot's personal insights. In this new book, learn to manage the risks every time you get in the cockpit. Find out the three-word emergency checklist every pilot should know, why a pilot's thought process matters more than his experience, and more. With real-life examples from the author's vast experience, this book is a must-have for any pilot looking to make their next hour in the sky a safer one.
This book tells the story of how the invention of the airplane changed the world. From global commerce to technological advancements to wartime, the sheer exhilaration of flight captured the imagination. The author weaves together a compelling narrative of the people, machines, and ideas behind the air age. Learn about the enthusiastic amateurs who created an industry that determined the rise and fall of nations. Although progress was not always easy, the cast of characters who wrote history in the sky is truly fascinating.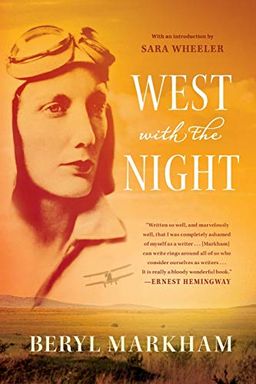 This memoir is about a woman who defies all expectations of how a woman should live and what a single person can achieve. She grew up in East Africa among animals such as zebras, horses, baboons, lions, leopards, and gazelles. Her life consisted of adventuring, racehorse training, and aviation. She even became the first person to fly nonstop from Europe to America.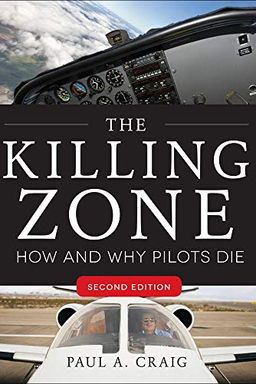 This essential guide for new pilots covers the hazards that await them in the "killing zone," the dangerous period between 50 and 350 flight hours when pilots fly solo for the first time. Based on a recent scientific study, this second edition offers practical tips to help new pilots stay safe with updated information on glass cockpits and collision avoidance systems. Avoid the 12 mistakes that could prove deadly and learn how to manage risks with a personalized survival strategy.
FAR/AIM 2020 by Federal Aviation Administration (Faa)/aviation Supplies & Academics (Asa)
The Thinking Pilot's Flight Manual by Rick Durden
Skyfaring by Mark Vanhoenacker
Night Flight by Antoine De Saint-exupéry
A Higher Call by Adam Makos
The Little Prince by Antoine de Saint-Exupéry
First light by Geoffrey Wellum
Wind, Sand, and Stars by Antoine de Saint-Exupery
Flight Of The Intruder by Stephen Coonts by
The Spirit of St. Louis by Charles A. Lindbergh
Violet the Pilot by Steve Breen
Mike Busch on Engines by Mike Busch A&p/ia
Airplane Flying Handbook by Federal Aviation Administration (Faa)/aviation Supplies & Academics (Asa)
The Student Pilot's Flight Manual by William K. Kershner
The Cannibal Queen by Stephen Coonts
Airman's Odyssey by Antoine de Saint-Exupéry
Inside the Sky by William Langewiesche
Radio Mastery for IFR PIlots by Jeff Kanarish
Radio Mastery for VFR Pilots by Jeff Kanarish
Blue Moon over Cuba by William B. Ecker, Kenneth V. Jack
The Flying Life by Lauran Paine Jr.
Into the Abyss by Carol Shaben
Fly the Wing by Jim Webb, Billy Walker