Best Books For 10 Year Olds
Auggie Pullman is an ordinary boy with an extraordinary face, and he just wants to be treated like any other kid. But as he enters 5th grade, his new classmates struggle to see past his appearance. WONDER, a #1 New York Times bestseller and catalyst for the Choose Kind movement, offers a poignant perspective into one community's struggle with empathy, compassion, and acceptance. Through a variety of perspectives, readers will come away with a greater appreciation for the power of friendship and the simple courage of kindness. Join the movement: #choosekind.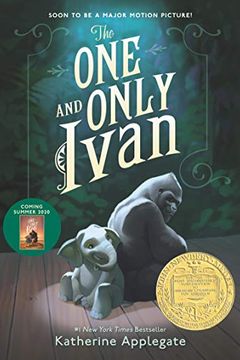 Experience life from the perspective of Ivan, an easygoing gorilla who lives in a mall and hardly ever thinks about his old life in the jungle. But when a baby elephant named Ruby arrives, Ivan's art and understanding of his surroundings change. Katherine Applegate's heartwarming and humorous story captures the power of friendship, art, and hope.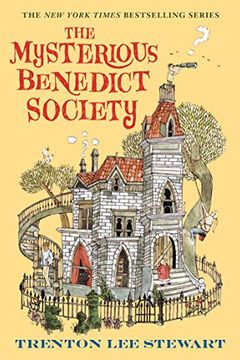 Join four gifted children on a secret mission that only the most intelligent and resourceful could complete. They must go undercover at the Learning Institute for the Very Enlightened, where there are no rules. They'll face physical and mental trials beyond their wildest imaginations and have no choice but to turn to each other for support. But will their newfound friendship be enough to pass the most important test of all? Welcome to the world of The Mysterious Benedict Society.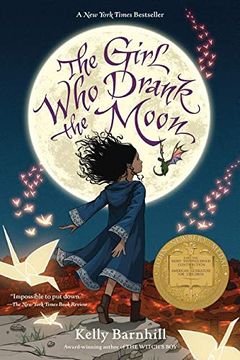 In a world where the people of the Protectorate leave a baby as an offering to a witch, one year a baby is filled with extraordinary magic. The witch, Xan, decides to raise the girl as her own, but as her thirteenth birthday approaches, Luna's magic begins to emerge with dangerous consequences. With deadly birds and a young man determined to kill the witch, tensions rise in a captivating novel that won the 2017 Newbery Medal.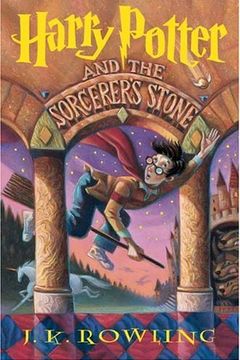 The story of a young boy named Harry, who has endured a miserable life with his cruel relatives. All he knows is poverty, bullying, and the feeling of not belonging. But a letter arrives, inviting him to a magical place filled with friends, sports, and endless wonder. With destiny calling, Harry must navigate a dangerous path if he hopes to survive.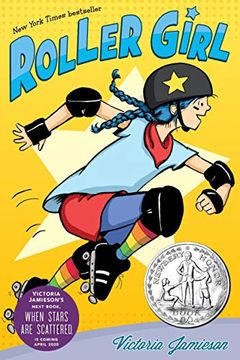 This heartwarming graphic novel tells the story of twelve-year-old Astrid and her journey through junior high. When her best friend chooses to attend dance camp instead of roller derby camp with her, Astrid faces her toughest summer yet. Despite the bumps and bruises, she learns to be a strong and tough roller girl and discovers who she is without her best friend. A great read for fans of Smile by Raina Telgemeier.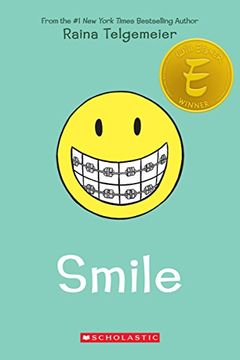 This heartwarming graphic novel follows a young girl's journey through middle school and her struggles with dental issues, braces, surgeries, and even an earthquake. Along the way, she must navigate the complexities of friendships and boys. This relatable coming-of-age story will resonate with anyone who has experienced the awkwardness of adolescence.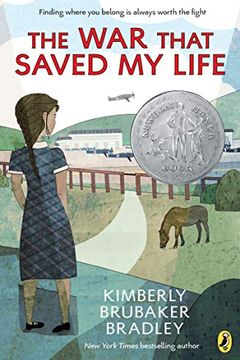 Set during the turmoil of World War 2, this inspiring tale of resilience follows young Ada as she escapes her one-room apartment to be with her brother. As she embarks on a new life with a caring caretaker, Ada teaches herself to read and ride a pony, all while keeping watch for German spies. A heart-warming story of family and identity, and a must-read for fans of Number the Stars.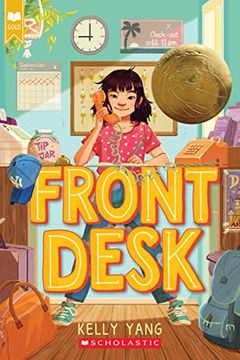 "Front Desk" follows the story of 10-year-old Mia Tang, who lives with her immigrant parents in a motel where they work as cleaners. While Mia manages the front desk and cares for guests, her parents secretly shelter immigrants in the motel's empty rooms. But when the strict motel owner threatens to expose them, Mia must use her bravery and kindness to help the people she cares for while also pursuing her dream of becoming a writer. This book is a heartwarming tale of resilience, family, and pursuing your passions against all odds.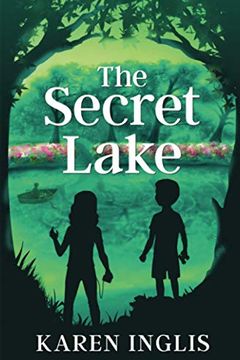 Join siblings Stella and Tom as they try to solve the mystery of their elderly neighbor's missing dog, leading them on a time travel adventure to a secret lake. This page-turning story for ages 8-11 has become a UK bestseller, with thousands of young readers enjoying the journey of discovery and friendship across generations. Uncover startling connections with the past and present in this thrilling tale.
The Ruins of Gorlan by John Flanagan
The Lion, the Witch and the Wardrobe by C. S. Lewis
Little House in the Big Woods by Laura Ingalls Wilder
Number the Stars by Lois Lowry
The Penderwicks by Jeanne Birdsall
Trapped in a Video Game by Dustin Brady
Time to Create by Christie Burnett
Remarkable Journey of Coyote Sunrise by Dan Gemeinhart
Insignificant Events in the Life of a Cactus by Dusti Bowling
On the Edge of the Dark Sea of Darkness by Andrew Peterson
The Lost Hero by Rick Riordan
Good Night, Mr. Tom by Michelle Magorian
The Lightning Thief by Rick Riordan
The Hobbit by J. R. R. Tolkien
5,000 Awesome Facts by National Geographic Kids
A Long Walk to Water by Linda Sue Park
The Chronicles of Narnia by C. S. Lewis
Fish in a Tree by Lynda Mullaly Hunt
The Crossover by Kwame Alexander
Wings of Fire Book One by Tui T. Sutherland
Ms. Bixby's Last Day by John David Anderson
Rain Reign by Ann M. Martin
Amal Unbound by Aisha Saeed
The Graveyard Book by Neil Gaiman
When You Trap a Tiger by Tae Keller
Brown Girl Dreaming by Jacqueline Woodson
The Cardboard Kingdom by Chad Sell
The Secret Garden by Frances Hodgson Burnett
Inside Out and Back Again by Thanhhà Lai
Escape from Mr. Lemoncello's Library by Chris Grabenstein
My Side of the Mountain by Jean Craighead George
The Wild Robot by Peter Brown
A Graphix Book by Tui T. Sutherland
The Borrowers by Mary Norton
The Lonely Heart of Maybelle Lane by Kate O'Shaughnessy
Snow & Rose by Emily Winfield Martin
The Tapper Twins Go to War by Geoff Rodkey
The Westing Game by Ellen Raskin
Clean Getaway by Nic Stone
Crenshaw by Katherine Applegate