Best Books For 4 Year Olds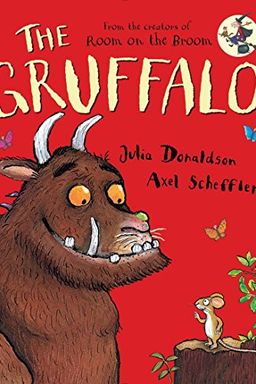 A clever mouse invents a scary gruffalo to avoid becoming dinner for a hungry fox, owl, and snake. But is the gruffalo even real? This rhyming read-aloud is perfect for preschoolers and won the prestigious British Smarties Prize. Sturdy pages and a cozy trim ensure it will be a favorite for storytime.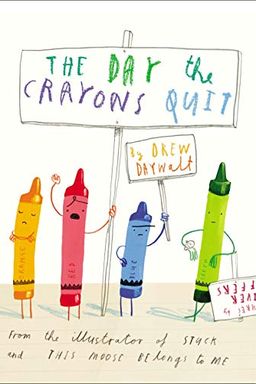 This playful, imaginative story will leave children laughing and playing with their crayons in a whole new way. Debut author Drew Daywalt and New York Times bestseller Oliver Jeffers create a colorful solution to poor Duncan's problem: all of his crayons have quit! Each color has its own hilarious reason for no longer wanting to be used. What will Duncan do without his crayons? Find out in this charming book.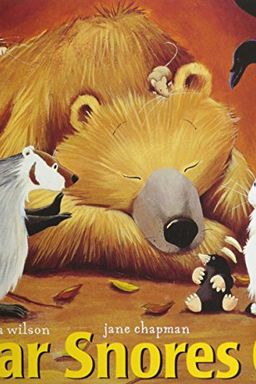 Animals and birds seek refuge in a bear's cozy cave to escape the cold. However, the dozing bear remains oblivious to their presence even after they've enlivened the place with tea and corn. It all goes awry when the uninvited guests turn it into a party and the bear unexpectedly wakes up. Find out what happens next!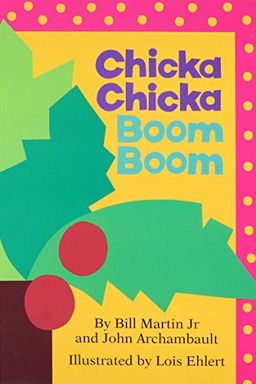 Get ready to sing and dance with the lowercase alphabet in this rhythmic and rhyming baby book. Follow the adventure of A, B, and C as they climb to the top of the coconut tree, only to be joined by the rest of the gang. But what happens when the palm tree can't handle the weight of all 26 letters? Find out in this delightful tale filled with attitude and humor.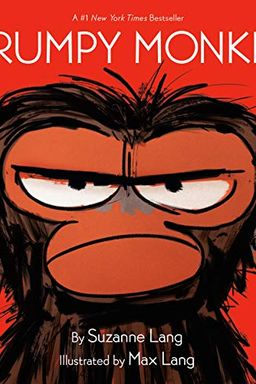 A hilarious picture book tackle the important lesson of dealing with unexplained emotions and the dangers of suppressing them. Follow Jim the chimpanzee as he navigates a bad mood for no good reason and discovers the value of allowing himself to feel grumpy. With levity and humor, this story encourages children to embrace their feelings and be careful not to hurt others in the process.
Young readers will love this classic tale of furry old Grover as he begs them not to turn the page, all to avoid the monster at the end of the book. But, what if the monster is Grover himself? A favorite among generations, this interactive Little Golden Book is now available in a larger format for even more lap-time fun.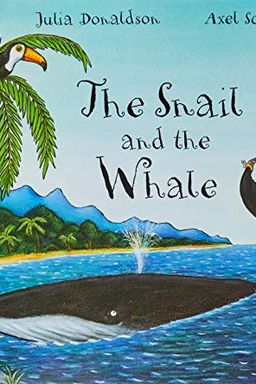 Embark on an exciting adventure with an unlikely duo! A snail and a humpback whale journey to distant lands in this charming tale. But when danger looms near, can the snail save her beloved friend? Don't miss this heartwarming story of friendship and bravery.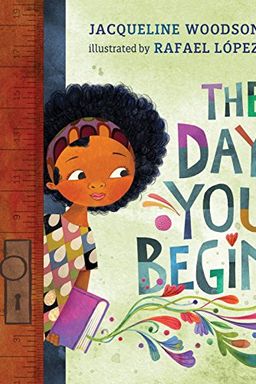 A moving story about finding courage to connect with others, "The Day You Begin" by a National Book Award winner Jacqueline Woodson and two-time Pura Belpre Illustrator Award winner Rafael Lopez explores the feeling of being different and the bravery it takes to step into the unknown. Through lyrical text and dazzling art, readers are reminded that we all feel like outsiders sometimes, but by sharing our stories, we can find connection and acceptance.
Join Pete the Cat in this fun and award-winning picture book that makes counting groovy! Pete is wearing his favorite shirt with four groovy buttons, but what happens when one falls off? Don't worry, Pete won't cry! Instead, he keeps on singing his song and counting down the buttons. This book is perfect for young readers who love music and counting. Plus, don't miss out on the free groovin' song!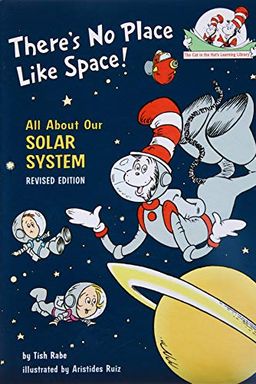 Explore the wonders of space with everyone's favorite Cat in the Hat in this nonfiction book! Learn about the planets, constellations, and astronauts in our solar system. Perfect for young readers who love learning and science, this book is part of the nonfiction series, The Cat in the Hat's Learning Library, which introduces important basic concepts to beginning readers. Don't miss out on this out-of-this-world adventure!
Richard Scarry's What Do People Do All Day? by Richard Scarry
Harold and the Purple Crayon by Crockett Johnson
How Do Dinosaurs Say Good Night? by Jane Yolen
Small in the City by Sydney Smith
Another by Christian Robinson
Hair Love by Matthew A. Cherry
The Wonderful Things You Will Be by Emily Winfield Martin
The Rabbit Listened by Cori Doerrfeld
Kindergarten, Here I Come! by D. J. Steinberg
The Frog and Toad by Arnold Lobel
The Pout-Pout Fish by Deborah Diesen
The Complete Tales of Winnie-The-Pooh by A. A. Milne
The Kissing Hand by Audrey Penn
The Book with No Pictures by B. J. Novak
Giraffes Can't Dance by Giles Andreae
Skin Like Mine by Latashia M. Perry
National Geographic Little Kids First Big Book of Why by Amy Shields
The Little House by Virginia Lee Burton
A Little Stuck by Oliver Jeffers
Where the Wild Things Are by Maurice Sendak
My Encyclopedia of Very Important Things by
All Are Welcome by Alexandra Penfold
Horton Hears a Who! by Dr. Seuss
Just Ask! by Sonia Sotomayor
The Cat in the Hat by Dr. Seuss
Prince & Knight by Daniel Haack
A Giraffe and a Half by Shel Silverstein
Tickle Monster by Josie Bissett
This Is How We Do It by Matt Lamothe
A Collection of Stories for 4 Year Olds by Parragon Books
Scaredy Squirrel at the Beach by Mélanie Watt
Pink Is for Boys by Robb Pearlman
The Ultimate Book of Cities by Anne-Sophie Baumann
Super Happy Magic Forest by Matty Long
The Sea Book by Charlotte Milner
Help Find Frank by Anne Bollman
Sleepy, the Goodnight Buddy by Drew Daywalt
Who Left the Light On? by Richard Marnier
Spend It! by Cinders McLeod
Birdie's Big-Girl Shoes by Sujean Rim
The Invisible Alphabet by Joshua David Stein
Lucy and Company by Marianne Dubuc