Best Books on Cognitive Behavioral Therapy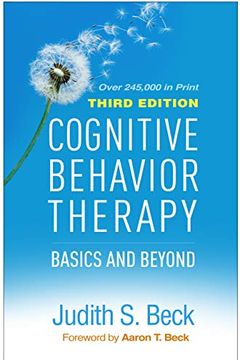 Cognitive Behavior Therapy is the go-to guide for clinicians and graduate students who want to learn how to effectively treat clients using CBT. In this revised edition, Judith S. Beck provides over 50% new material, including techniques to engage patients, develop a treatment plan, structure sessions, and troubleshoot common difficulties. The book also includes downloadable worksheets and therapy session videos on the companion website. New additions to this edition include a chapter on the therapeutic relationship, integration of mindfulness into treatment, and recovery-oriented cognitive therapy (CT-R). With new case examples and strategies from other modalities, this book is an essential resource for any therapist using CBT.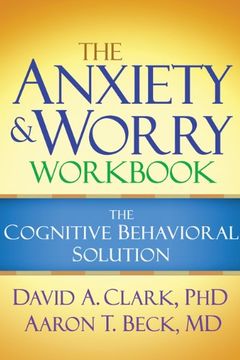 This workbook offers practical tools and techniques for long-lasting relief from anxiety, grounded in cognitive behavior therapy. With downloadable worksheets, exercises, and examples, you'll learn how to identify triggers, challenge anxious thoughts, safely face fears, and take manageable steps towards reducing anxiety. A Self-Help Book of Merit by the Association for Behavioral and Cognitive Therapies.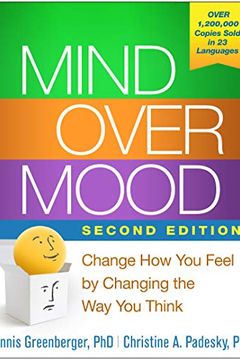 This life-changing book offers simple yet powerful steps to help readers conquer emotional distress through cognitive-behavioral therapy. With over 1 million readers, this revised and expanded edition tackles depression, anxiety, panic attacks, anger, guilt, shame, low self-esteem, and much more. Follow practical strategies and step-by-step plans to transform your life, set doable personal goals, and track your progress. Experience mindfulness, acceptance, and forgiveness through innovative exercises and worksheets, and explore new content on anxiety, happiness, and gratitude. Discover why it's cited as "The Most Influential Cognitive-Behavioral Therapy Publication" by the UK National Health Service Bibliotherapy Program.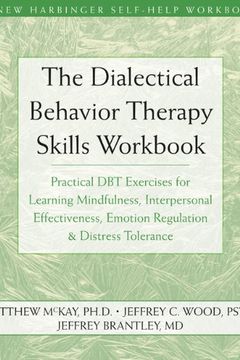 This evidence-based workbook offers practical exercises to help readers build skills in distress tolerance, mindfulness, emotion regulation, and interpersonal effectiveness according to the principles of dialectical behavior therapy (DBT). Enjoy a clear and effective approach to learning DBT skills, proven effective as treatment for a range of mental health problems. Ideal for mental health professionals and general readers alike, this fully revised and updated second edition includes new chapters on cognitive rehearsal, distress tolerance, and self-compassion. The book has been awarded The Association for Behavioral and Cognitive Therapies Self-Help Seal of Merit, making it a powerful tool for jump-starting changes in your life.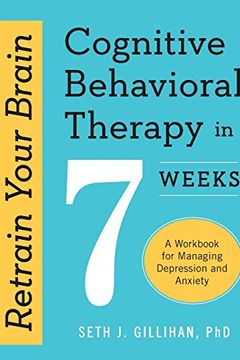 This interactive workbook offers a practical plan for overcoming anxiety and depression using Cognitive Behavioral Therapy (CBT) in just 7 weeks. With relatable examples and guided writing exercises, you'll build a lasting "tool kit" of CBT skills that can prepare you to face future challenges. Written by a licensed psychologist with extensive experience in CBT, this comprehensive yet efficient workbook is the ultimate resource for those seeking tangible relief and control over their life.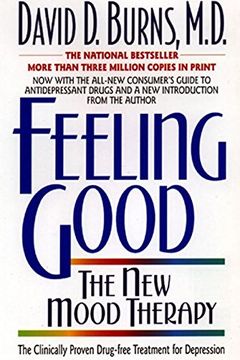 This book delves into the subjects of anxiety, guilt, pessimism, procrastination, low self-esteem, and depression. Using scientifically proven techniques, the author outlines ways to lift your spirits and develop a positive outlook on life. The updated edition also includes a Consumer's Guide to Anti-depressant Drugs, helping readers navigate their options for treating depression. Learn to recognize what triggers mood swings, handle negative feelings, overcome addiction to love and approval, and feel good every day.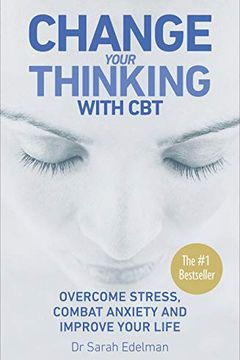 Discover how to manage complicated thoughts and feelings with Change Your Thinking, which is based on the principles of cognitive behaviour therapy (CBT). Written by Dr Sarah Edelman, this book offers sensible suggestions for more effective communication and finding happiness, using CBT to develop realistic thought patterns and respond better to upsetting emotions. Learn how to dispute that nagging voice in your head and deal more rationally with feelings of anger, depression, frustration, and anxiety. Change your thinking and make a difference to your life - beginning today.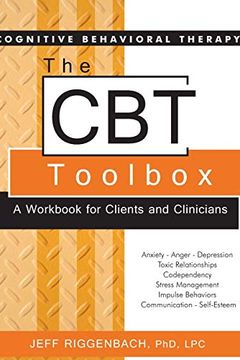 Discover evidence-based exercises to guide you through the road to recovery in The CBT Toolbox. This practical and easy-to-use book teaches how to overcome unhealthy life patterns, track and monitor anger, find calm in stressful situations, and much more. You'll learn proven approaches to identify triggers for psychological problems, improve self-worth, dismiss dysfunctional thinking, and break destructive patterns in toxic relationships. Whether you're using it for personal growth or in a therapeutic setting, this book integrates research with practical application for specific symptom sets with the necessary depth to create meaningful change. Get effective tools to manage anxiety, depression, impulsive behavior, and much more through The CBT Toolbox - the most empirically-supported form of treatment for a broad range of psychological problems.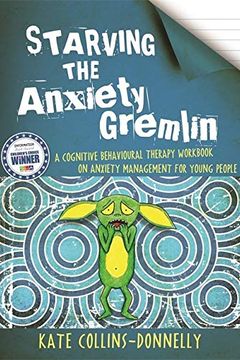 Starving the Anxiety Gremlin
A Cognitive Behavioural Therapy Workbook on Anxiety Management for Young People (Gremlin and Thief CBT Workbooks)
Learn to starve the Anxiety Gremlin, a creature that feeds on your anxiety and makes it worse. This award-winning resource is designed to help young people understand and manage different types of anxiety, including panic attacks, phobias, social anxiety, generalised anxiety and obsessive-compulsive disorder. Based on cognitive behavioural principles, this engaging workbook offers fun activities and real-life stories that help young people understand why they get anxious and shows them how to "starve" their anxiety gremlin. Perfect for ages 10 and up, it can be used alone or with parental or practitioner support. A must-have for anyone working with young people dealing with anxiety.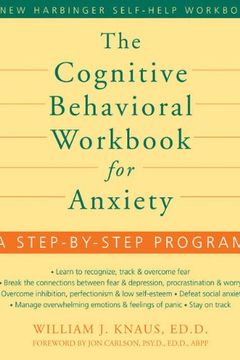 Overcome anxiety and take back control with The Cognitive Behavioral Workbook for Anxiety. This best-selling book offers a step-by-step program to recognize anxiety triggers, stop anxious thoughts, and keep needless fears at bay. With techniques from rational emotive behavior therapy and cognitive behavioral therapy, this practical workbook is more effective than anxiety medication. The second edition includes new evidence-based techniques, addresses perfectionism and anxiety, and features updated research. Don't let anxiety hold you back - develop a personal wellness plan with this powerful book.
The Anxiety and Phobia Workbook by Edmund J. Bourne
Cognitive Behavioral Therapy Made Simple by Seth J. Gillihan
Wilma Jean - The Worry Machine by Julia Cook
CBT Worksheets by James Manning
Treatment Plans and Interventions for Depression and Anxiety Disorders by Robert L. Leahy
Cognitive Behavioural Therapy by Lawrence Wallace
Doing CBT by David F. Tolin
The Generalized Anxiety Disorder Workbook by Melisa Robichaud
Let's Think About Feelings by Marcie Yeager Lcsw
CBT For Anxiety Disorders by Gregoris Simos
CBT for Chronic Pain and Psychological Well-Being by Mark Carlson