This engaging book tells the story of Grace, a young girl who decides to run for president after learning there has never been a female president of the United States. As she faces challenges and setbacks, Grace stays determined to be the best person she can be. The book not only provides a fun introduction to the American electoral system, but also delivers a powerful message about the importance of hard work, courage, and independent thinking when choosing our leaders.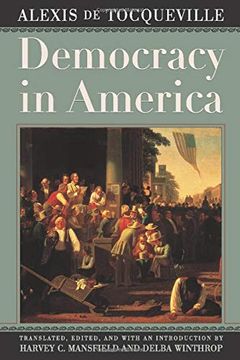 Discover the definitive book on both democracy and America. Alexis de Tocqueville's Democracy in America captures the essence of America's equality of conditions and democracy. This classic is often quoted because it has something insightful to teach everyone. With this new translation by Harvey Mansfield and Delba Winthrop, readers can fully appreciate the nuances of Tocqueville's original language and gain a deeper understanding of Tocqueville's thoughts and insights. Perfectly placed annotations and a powerful introduction provide readers with a modern perspective to appreciate a timeless masterpiece.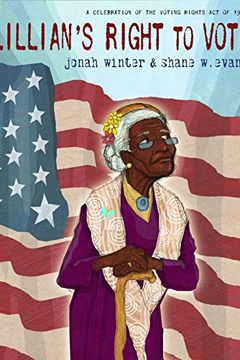 African American woman Lillian, 100, recalls her family's history of voting rights as she makes her way to the polling place. She sees her great-grandfather voting for the first time after the Fifteenth Amendment's passage, her parents trying to register, and herself protesting from Selma to Montgomery. In this picture book, Jonah Winter and Shane W. Evans powerfully recall America's civil rights battle and the importance of every voice.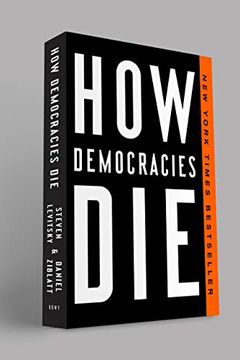 Discover the dangers of eroding democratic institutions and norms in "How Democracies Die". Written by Harvard professors Steven Levitsky and Daniel Ziblatt, this eye-opening book uses historical and global examples to show how democracies can break down and ultimately fail. From Trump's presidency to political crises in Latin America and Europe, Levitsky and Ziblatt offer insightful research and perspectives on how to save democracies from authoritarianism. This nonpartisan book is a must-read for all Americans concerned about the current state of affairs.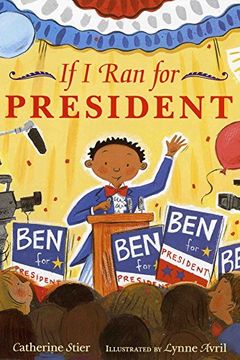 Running for the highest office in the land is no easy feat, but this engaging children's book takes young readers through the process step by step. From analyzing national issues to debating opponents, If I Ran For President provides an accessible and informative guide to what it takes to run for president. Complete with colorful illustrations, this book is a must-read for any aspiring future leaders.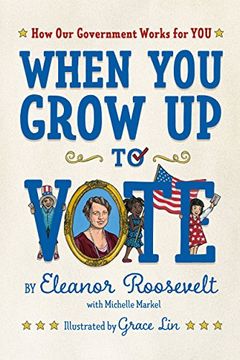 This iconic book by Eleanor Roosevelt has been revised and updated for a contemporary audience. "When You Grow Up to Vote" explains to young people how our government is designed to work, from local to national stages. With updated information and bold art from award-winning artist Grace Lin, this book is a must-read for parents and teachers looking to teach children about citizenship and the importance of voting.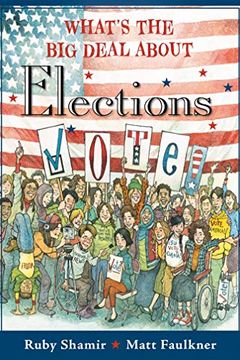 Discover the importance of elections in this informative and fun-filled chapter book! From local elections to national races, "we the people" get to decide who runs the show. Get ready to be amazed by fascinating facts about US government and elections, including the sheer number of state and local governments, early Election Day celebrations, and George Washington's unique presidency. With a simple but powerful message, this book reminds readers that everyone can play a part in shaping our future through elections.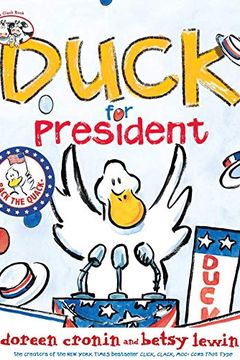 Looking for a humorous children's book about politics? Look no further than this hilarious tale of a duck who rises from humble beginnings to become the President of the United States! Follow along on Duck's journey as he goes from pond-dweller to governor, and finally to the highest office in the land. This charming and witty book will entertain both children and adults alike.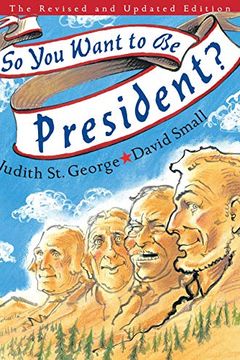 Discover the quirks and humanity of forty-two American presidents in this Caldecott-winning classic! Updated with current facts and new illustrations, including our forty-second president, George W. Bush, this hilarious celebration by Judith St. George and David Small is perfect for this election year - and every year.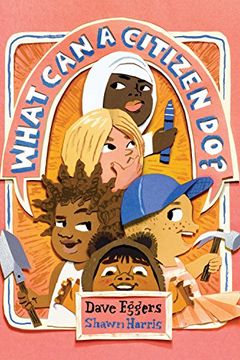 Discover how children turn a lonely island into a community and explore the power of small actions in shaping a better world. Follow the journey from what the world should be to what it could be, as connected actions by different children come together in this inspiring read.
Political Order and Political Decay by Francis Fukuyama
The People vs. Democracy by Yascha Mounk
Against Elections by David van Reybrouck
PEOPLE VS TECH, THE by J. Bartlett
Winner-Take-All Politics by Jacob S. Hacker
Grace Goes to Washington by Kelly Dipucchio
If I Were President by Catherine Stier
Around America to Win the Vote by Mara Rockliff
Vote for Me! by Ben Clanton
On Democracy by Robert A. Dahl
The Civic Culture by Gabriel Abraham Almond