Discover over 700 North American mushrooms with this comprehensive photographic field guide. Organized by color and shape, identifying the species is simple and accurate. Detailed physical descriptions include information on edibility, season, habitat, range, look-alikes, alternative names, and facts on edible and poisonous varieties, uses, and folklore. With supplementary sections on cooking and eating wild mushrooms and illustrations, this guide is essential for any mushroom enthusiast.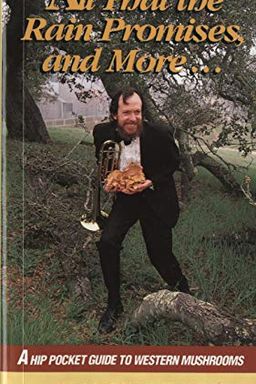 Full-color illustrated guide to identifying 200 Western mushrooms by their key features....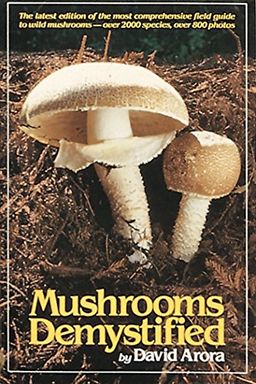 With descriptions and keys to over 2,000 mushroom species, MUSHROOMS DEMYSTIFIED is the ultimate guide for mushroom hunters. David Arora provides a beginner's checklist of the 70 most distinctive and common mushrooms, as well as detailed chapters on habitats, cookery, toxins, and scientific names. Illustrated with over 950 photographs, this book is an indispensable companion for beginners and experienced mushroom hunters alike.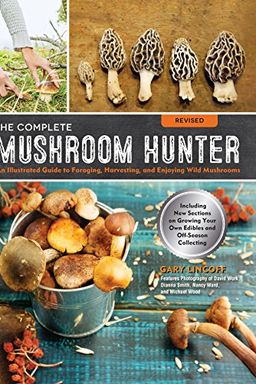 The Complete Mushroom Hunter, Revised
Illustrated Guide to Foraging, Harvesting, and Enjoying Wild Mushrooms - Including new sections on growing your own incredible edibles and off-season collecting
Discover the fascinating world of mushroom hunting and gathering with this comprehensive guide. From mountains and woodlands to urban and suburban parks, mushrooms can be found everywhere. This revised edition includes a brief history of mushroom hunting, a fully illustrated guide to the common mushrooms, and over 30 delicious recipes. With anecdotes from living the mushroom lifestyle, this book is perfect for amateur mycologists and mushroom enthusiasts looking to enrich their understanding of the natural world.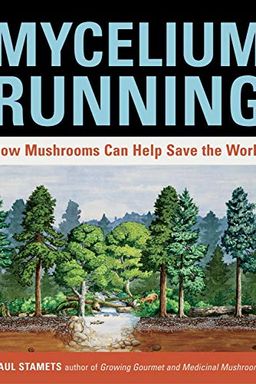 Learn how growing more mushrooms can help save the environment in this groundbreaking text from mushroom expert Paul Stamets. Discover how the microscopic cells called "mycelium" can recycle carbon, nitrogen, and other essential elements to create rich new soil, while also serving as a powerful tool for decomposing toxic waste and pollutants, filtering water, controlling insect populations, and enhancing the health of our forests and gardens. This comprehensive guide covers everything from mycoremediation to mycoforestry, along with the medicinal and nutritional properties of mushrooms, inoculation methods, log and stump culture, and species selection. With beautiful illustrations and extensive references, this book is a must-read for anyone interested in the fascinating world of mushrooms and their potential to revolutionize the way we care for the planet.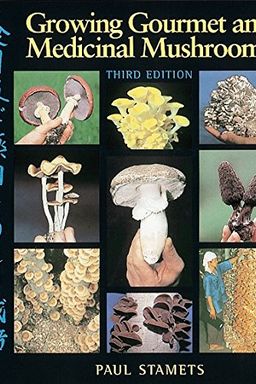 Discover the world of gourmet and medicinal mushrooms with this updated handbook! Learn about production techniques for home and commercial cultivation, growth parameters for 31 mushroom species, and troubleshooting tips. Whether you're a chef, health enthusiast, or home cook, this book will help you cultivate your own mycological landscapes to impress your neighbors.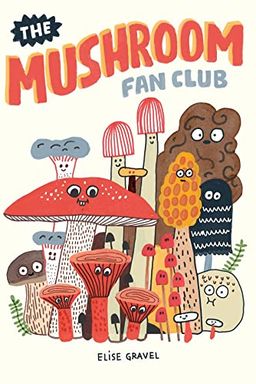 Explore the weird and wild world of mushrooms with Elise Gravel in The Mushroom Fan Club. Gravel combines her love of nature and talent for anthropomorphism to bring these fascinating fungi to life in all their felt-tip-marker glory. From stompable puffballs to musically inclined chanterelles, join Gravel on a magical tour of the forest floor as she examines her favorite alien specimens up close. This book is perfect for inspiring curiosity and creativity in young readers, encouraging them to seek out all of life's little treasures - stinky or not!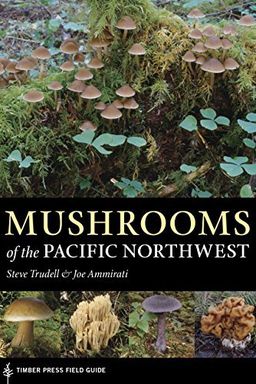 Explore the fascinating world of mushrooms with this comprehensive field guide to over 460 of the most common species found in the Pacific Northwest. Learn about fungi ecology, where and how to collect them, and avoiding poisonous varieties. The guide includes over 500 full-color photographs, along with helpful identification keys and a clear layout. A must-have reference for mushroom enthusiasts, hikers, and naturalists in Oregon, Washington, southern British Columbia, Idaho, and western-most Montana.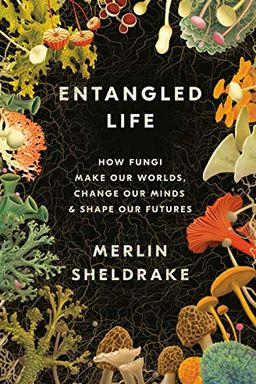 Entangled Life
How Fungi Make Our Worlds, Change Our Minds & Shape Our Futures
Explore the mysterious and hidden world of fungi in this captivating book. From the underground networks that link plants together, to the massive organisms that sustain all living systems, fungi are vital to understanding our planet and ourselves. With a focus on topics ranging from psychedelics to insect manipulation, this journey through the fungal kingdom will leave you with a new perspective on the wonders of nature.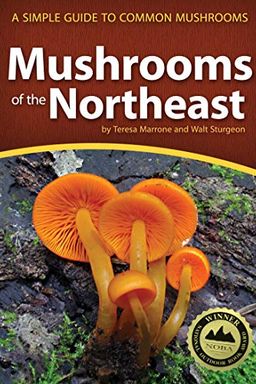 Discover over 400 common wild mushrooms found in the Northeast with this visual guidebook that features easy-to-understand text and hundreds of full-color photos. Organized by shape and color, you can easily identify mushrooms based on their visual characteristics. Plus, learn about the top edibles and top toxics for safe mushroom hunting. Accessible for beginners and experienced mushroom seekers alike, this book is a must-have for any nature lover.
Healing Mushrooms by Tero Isokauppila, Four Sigmatic
Mushrooms of the Redwood Coast by Noah Siegel, Christian Schwarz
Peterson Field Guide to Mushrooms of North America by Karl B. McKnight, Joseph R. Rohrer, Kirsten McKnight Ward, Kent H. McKnight
Organic Mushroom Farming and Mycoremediation by Tradd Cotter
The Mushroom Cultivator by Paul Stamets, J. S. Chilton
Medicinal Mushrooms by Martin Powell
DIY Mushroom Cultivation by Willoughby Arevalo