Sort by
Latest Recommendations First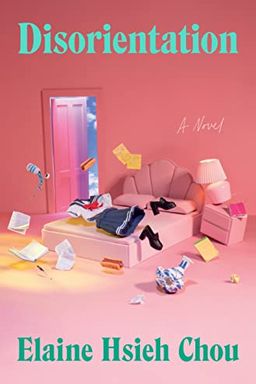 A PhD student's search for a way out of academic hell turns into a hilarious and chaotic adventure on a college campus. Along with her trusty friend and rival, she uncovers a shocking discovery that upends her entire life and challenges her relationships with white men and institutions. This uproarious and heartwarming debut novel is a satire of white supremacy in academia and a reckoning of a Taiwanese American woman's complicity and unspoken rage. Discover Disorientation - a profound and electrifying story about who gets to tell our stories and how it changes when we tell it ourselves.
No but especially this week when representation frenzy has hit its peak for desis this book is a lovely critique of academia and cultural fetishes and gender and everything and is so funny. Read this book     
–
source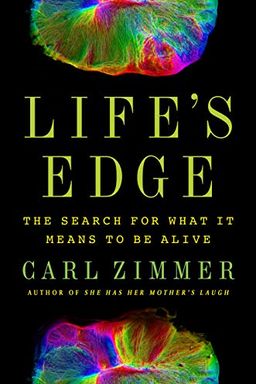 Life's Edge explores the elusive answer to the age-old question: what is life? From protocells to pandemic viruses, science struggles to locate life's edge. Author Carl Zimmer delves into the philosophical, societal, and scientific implications of determining what qualifies as living, including controversies around the beginning of life and determining legal death. Zimmer guides readers through the history of ideas about what constitutes life, all the way to current groundbreaking engineering of life in laboratories.
My current read. Best thing about all those intense science classes in school is it makes a good science book very fun. @carlzimmer this book is SO good!     
–
source
Discover the hidden world of America's growing community of nomads - a labor pool of transient older adults that has emerged in the aftermath of the Great Recession. From the beet fields of North Dakota to Amazon's CamperForce program in Texas, these individuals have taken to the road in search of work, forming a resilient and creative community of wanderers. Nomadland sheds light on the dark underbelly of the American economy while celebrating the hope, resilience, and resourcefulness of these individuals. Don't miss the highly anticipated major motion picture adaptation.
Last night I watched Nomadland the movie; started reading @jessbruder's fantastic book of reporting well into the wee hours+ morn and interviewed her with @dearsarah on Clubhouse 2 hours ago. Both works are independently amazing and you should watch / read     
–
source