Embark on a thrilling adventure as twelve-year-old Percy Jackson sets out to catch a thief who has stolen Zeus' master bolt - the original weapon of mass destruction. Accompanied by a satyr and a daughter of Athena, Percy travels across the United States, facing mythical foes and coming to terms with a father he never knew. Don't miss this quest full of danger, betrayal, and self-discovery.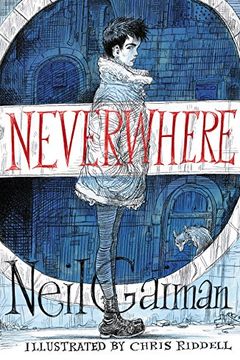 Explore the mysterious underworld of London filled with saints, monsters, angels, and more, in this illustrated edition of a timeless classic. Follow Richard Mayhew as he discovers a hidden world beneath the city, after a single act of kindness leads him down a path unlike any other. Prepare to be enchanted and unnerved in equal measure with Neverwhere.
This epic five book series follows the adventures of Percy Jackson, a teenage demigod who must navigate the world of Greek mythology and save the world from destruction. With thrilling action, complex characters, and a richly imagined world, these books are a must-read for fans of adventure and fantasy. Get ready to be swept away on an unforgettable journey through the realms of the gods and monsters.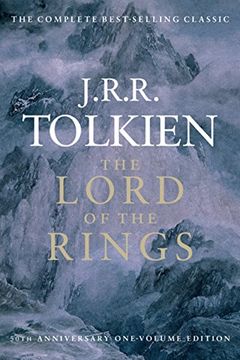 Embark on a perilous quest with hobbit Frodo and his companions as they journey across Middle-earth to destroy the powerful One Ring, which threatens to fall into the hands of the evil Dark Lord, Sauron. Follow the journey of the Fellowship of the Ring, made up of a wizard, hobbits, dwarves, elves, and soldiers, as they battle through forests, mountains, and dark towers to save their world. Discover the epic tale of good versus evil, courage, friendship, and sacrifice in this timeless classic.
The story of a young boy named Harry, who has endured a miserable life with his cruel relatives. All he knows is poverty, bullying, and the feeling of not belonging. But a letter arrives, inviting him to a magical place filled with friends, sports, and endless wonder. With destiny calling, Harry must navigate a dangerous path if he hopes to survive.
A world of magic, mystery, intrigue, romance, and adventure awaits in this modern fantasy masterpiece. The first volume of an epic series, this tale of lords, ladies, soldiers, and sorcerers features the harsh Starks of Winterfell at its center, surrounded by supernatural forces massing beyond the protective Wall. As winter looms and conflict brews, characters traverse a land of extremes and undertake dangerous journeys, all for the ultimate prize: the game of thrones.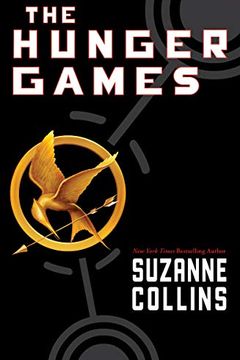 In a dystopian future, the nation of Panem forces each district to send a boy and girl to fight to the death in the annual Hunger Games. When 16-year-old Katniss Everdeen takes her sister's place, she must fight to survive while navigating complex choices of survival, humanity, and love.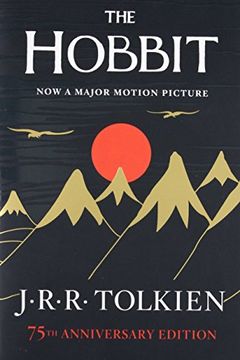 Embark on an epic journey with a hobbit named Bilbo Baggins, who is whisked away from his comfortable life by a company of dwarves and the wizard Gandalf. Their mission? To raid the treasure hoard guarded by the dangerous dragon, Smaug the Magnificent. But Bilbo's journey takes unexpected turns, as he stumbles upon a magic ring and a frightening creature known as Gollum. An adventure you won't soon forget.
Explore a magical world beyond the wardrobe with four siblings as they embark on an unforgettable adventure in Narnia. Led by Lucy, they meet Aslan, the Great Lion, and witness awe-inspiring wonders that redefine their worldviews. Their experiences shake the very foundation of their reality and leave them transformed forever.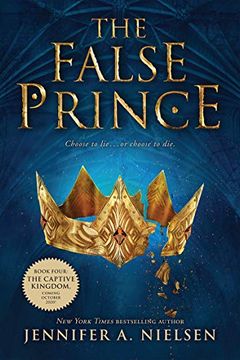 A gripping tale set in a kingdom on the brink of civil war, where a nobleman concocts a scheme to install an impersonator of the king's long-lost son as a puppet prince. Four orphans are chosen to compete for the role, including Sage, a defiant boy who suspects the nobleman's motives. As the competition unfolds, lies and betrayal are revealed, leading to a shocking truth that could prove deadly.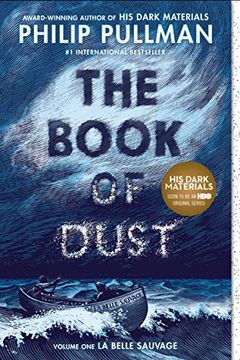 In this long-awaited addition to Phillip Pullman's acclaimed fantasy series, a young boy named Malcolm finds himself caught up in espionage and intrigue surrounding a dangerous substance known as Dust. Along the way, he encounters unforgettable characters and puts himself in danger to protect a baby girl named Lyra. This thrilling, wonder-filled book is sure to captivate fans of the original series and new readers alike.
The Last Kids on Earth by Max Brallier
The Blackthorn Key by Kevin Sands
Sophie Quire and the Last Storyguard by Jonathan Auxier
The Apothecary by Maile Meloy
Time Traveling with a Hamster by Ross Welford
The Fowl Twins by Eoin Colfer
The Maze Runner by James Dashner
A Very Grimm Guide by Michael Buckley
The Fog Diver by Joel Ross
His Dark Materials by Philip Pullman
The Secret Books of Paradys by Tanith Lee
A Wrinkle in Time by Madeleine L'Engle
Storm Front by Jim Butcher
Stormbreaker by Anthony Horowitz
A Meddle of Wizards by Alexandra Rushe
The War of the Flowers by Tad Williams
The Alchemyst by Michael Scott
Ghost Squad by Claribel Ortega
Between Two Thorns by Emma Newman
White Stag by Kara Barbieri
A Creature of Moonlight by Rebecca Hahn
Boots and the Seven Leaguers by Jane Yolen
Borrowed Souls by Chelsea Mueller