Best Books For 6 Year Olds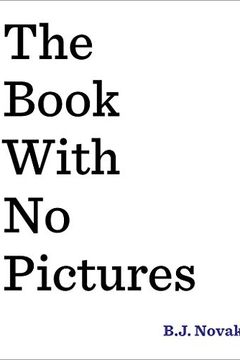 This charmingly witty read will have you in stitches, despite its lack of pictures. The Book With No Pictures encourages readers to let their imagination run wild, creating their own silly sounds and ridiculous voices along the way. With its ingeniously imaginative approach, this book teaches young children that storytelling is more than just pictures, introducing them to the idea that the written word can be an endless source of mischief and delight. Get ready for some serious laughter!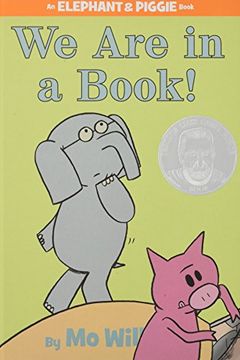 In this children's book, best friends Gerald and Piggie learn about the magic of being read. But what happens when the book ends? With easy-to-understand vocabulary for young readers, author Mo Willems creates a fun and interactive experience that fans of the Elephant & Piggie series won't be able to resist.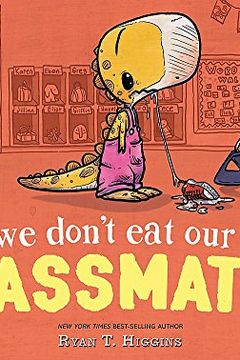 A hilarious children's book about a dinosaur named Penelope starting school and struggling to make human friends because they look too delicious to resist. But when she finally tastes her own medicine, she learns an important lesson about friendship and being at the top of the food chain. Award-winning author-illustrator Ryan T. Higgins delivers another fun-filled story that young readers will love.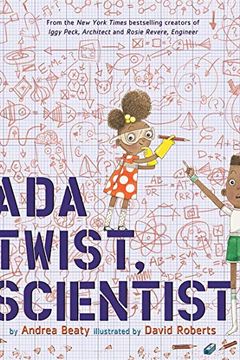 Join Ada, an imaginative and curious scientist, on her quest to find the source of a terrible smell in her house. Ada is not afraid of failure and conducts scientific experiments in the name of discovery. Follow Ada's journey as she learns to turn her failures into success and continues to pursue her passion for science.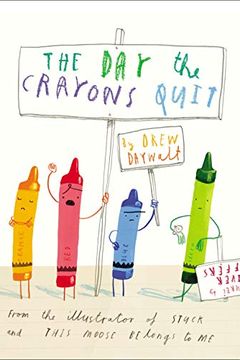 This playful, imaginative story will leave children laughing and playing with their crayons in a whole new way. Debut author Drew Daywalt and New York Times bestseller Oliver Jeffers create a colorful solution to poor Duncan's problem: all of his crayons have quit! Each color has its own hilarious reason for no longer wanting to be used. What will Duncan do without his crayons? Find out in this charming book.
This laugh-out-loud picture book follows a hilarious pigeon who tries to convince readers that he's the best candidate to drive the bus. Kids will love interacting with the story and deciding the pigeon's fate as he pleads and begs his way through the book. Perfect for anyone who loves a good preschooler's tantrum captured in a fun and engaging read.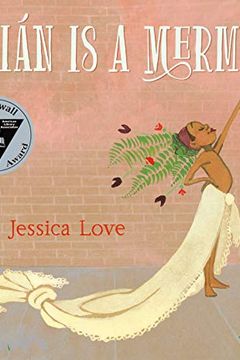 A young boy's encounter with mermaids on a subway ride leaves him brimming with awe and inspiration. Returning home, he creates his own mermaid costume out of household items, but what will his abuela think? With stunning illustrations and a touching message, this picture book is a celebration of self-love and embracing one's unique identity.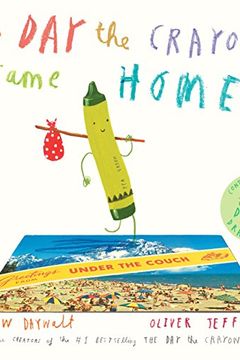 A colorful cast of crayons has returned in the companion book to a bestselling phenomenon. From Maroon Crayon, who was lost and broken, to Pea Green, who ran away - each crayon has a woeful tale and a desperate plea to be brought home to the box. This funny and charming book is perfect for young readers and has won multiple awards.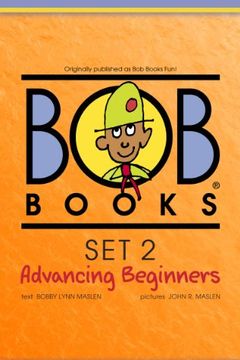 This book set is perfect for beginning readers! With twelve easy-to-read stories filled with humor and surprises, children will build their reading confidence and stamina. The stories are mostly made up of two and three letter phonics-based words, making them perfect for young readers to "sound out." Add this set to your collection for invaluable reading practice that will help children master basic phonics.
Embark on an oceanic adventure with two unlikely friends: a carefree narwhal and a serious jellyfish. Despite their differences, Narwhal and Jelly bond over their shared love of waffles, parties, and exploration. Discover the wonders of the vast ocean with this charming and lighthearted book.
Awesome Jokes That Every 6 Year Old Should Know! by Mat Waugh
One Fish Two Fish Red Fish Blue Fish by Dr. Seuss
The Princess in Black by Shannon Hale
My Father's Dragon by Ruth Stiles Gannett
Actual Size by Steve Jenkins
Bink and Gollie by Kate Dicamillo
Waiting Is Not Easy! by Mo Willems
Have You Filled a Bucket Today? by Carol McCloud
I Like Myself! by Karen Beaumont
Iggy Peck, Architect by Andrea Beaty
The True Story of the Three Little Pigs by Jon Scieszka
Last Stop on Market Street by Matt de la Peña
Bob Books, Set 1 by Bobby Lynn Maslen
Alexander and the Terrible, Horrible, No Good, Very Bad Day by Judith Viorst
Dragons Love Tacos by Adam Rubin
A Bear Called Paddington by Michael Bond
Frog and Toad are Friends by Arnold Lobel
The Lion, the Witch and the Wardrobe by C. S. Lewis
We're Different, We're the Same by Bobbi Kates
Junie B. Jones's First Boxed Set Ever! by Barbara Park
Cloudy With a Chance of Meatballs by Judi Barrett
Gaston by Kelly Dipucchio
Mr. Brown Can Moo! Can You? by Dr. Seuss
Super Narwhal and Jelly Jolt by Ben Clanton
Fairy Tales by Hans Christian Andersen
Charlie and the Chocolate Factory by Roald Dahl
Boy Who Grew Dragons by Andy Shepherd
I am Martin Luther King, Jr. by Brad Meltzer
Bob Books Set 3 by Bobby Lynn Maslen
Dory Fantasmagory by Abby Hanlon
National Geographic Readers by Laura Marsh
Fantastic Mr. Fox by Roald Dahl
Encyclopedia Brown, Boy Detective by Donald J. Sobol
Bob Books Set 4 by Bobby Lynn Maslen
Rain Before Rainbows by Smriti Prasadam-Halls
See the Cat by David Larochelle
Fly Guy Presents by Tedd Arnold
Peter Pan by J. M. Barrie
Penny and Her Marble by Kevin Henkes
Timmy on the Toilet by Peta Lemon
The Dinosaur's Diary by Julia Donaldson
Dear Hound by Jill Murphy
The Puffin Book of Stories for Six-year-olds by Wendy Cooling
I Can Read! Oxford Poetry for 6 Year Olds by Fellow and Tutor In Philosophy John Foster
Doggy Defenders by National Geographic Kids
DK Readers L2 by Laura Buller
Trouble! by Alan MacDonald
Midge & Mo by Lara Williamson
The Kitten Next Door by Holly Webb
Whispers in the Wind by Deanna Dewey
TheHatFullofSecrets by Karl Newson
Funny Stories for 6 Year Olds by Helen Paiba
Fairy Mom and Me #1 by Sophie Kinsella
Fox & Chick by Sergio Ruzzier