Best Books For 8 Year Olds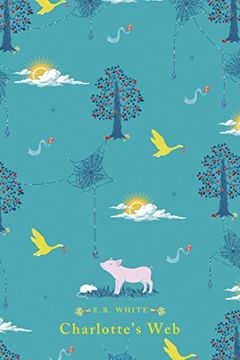 A heartwarming tale of friendship, love, life, and death, this classic children's book is beloved by generations. Written by E.B. White, the author of Stuart Little and The Trumpet of the Swan, the story follows the unlikely friendship between a little pig named Wilbur and a wise spider named Charlotte. With newly colorized illustrations by acclaimed artist Rosemary Wells, this paperback edition is guaranteed to capture the hearts of readers young and old.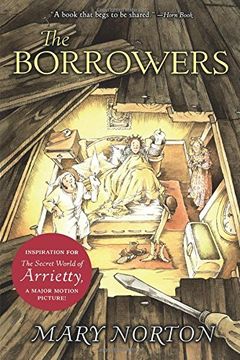 Discover a hidden world beneath the floorboards in this charming tale of tiny borrowers. Join the Clock family, who use matchboxes as dressers and postage stamps as paintings, as they "borrow" everything they need from the humans above. Only Pod is brave enough to venture into the house, but when his daughter Arrietty meets a human boy, she can't resist the chance for a friend. A heartwarming story about friendship and adventure, perfect for both kids and adults alike.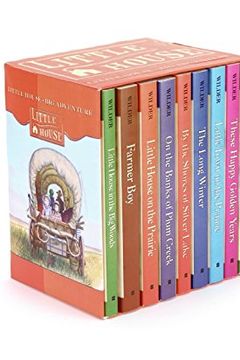 Experience life on the American frontier with this beloved series of nine books. From living in a cozy log house in the woods, to enduring harsh prairie winters and locust invasions, to building a new town on the shores of Silver Lake, follow Laura Ingalls Wilder and her family as they journey through life's challenges and triumphs. With heartwarming relationships and themes of hard work and perseverance, this series is a classic for all ages.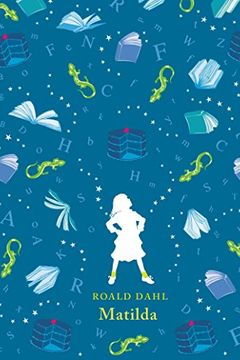 A gifted and tender young girl is ignored and mistreated by her parents, but Matilda is not to be underestimated. Bullied by her headmistress, Matilda discovers her extraordinary power to take revenge in this timeless classic from a beloved author.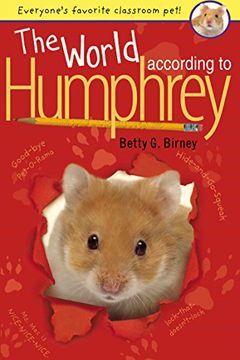 "The World According to Humphrey" is a heartwarming tale about a classroom pet hamster named Humphrey, who teaches readers valuable lessons about life through his observations. Join Humphrey as he has FUN-FUN-FUN in class and spends his weekends on sleepovers with different students. With his new friends, he learns to read, write, and shoot rubber bands, all while navigating the dangers of having a teacher who's out to get him. Kids will love Humphrey and his charming adventures!
Join Olga, the animal-loving child scientist as she sets out to discover the truth behind a weird and smelly creature. Featuring vibrant illustrations, quirky humor and olgamus facts, this book is perfect for readers who love making discoveries and meeting new friends. With the help of her trusty observation notebook and some new friends, Olga sets out to learn everything she can about her new pal and even becomes the first to discover a new species! Perfect for fans of Dork Diaries and Captain Underpants, Olga and the Smelly Thing from Nowhere is an amusing and exciting read that encourages scientific curiosity and exploration.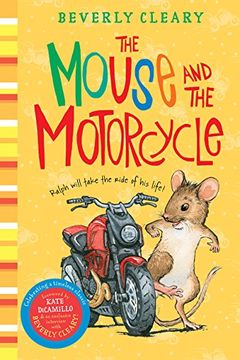 Join Ralph the mouse on his thrilling adventure to ride his very own motorcycle in this heartwarming tale. Living in a hotel room, Ralph longs to explore the world beyond his knothole. When he meets young Keith and his family, Ralph seizes the opportunity to try out Keith's toy motorcycle. But what starts as a joyride quickly turns into a daring journey full of unexpected challenges. Can Ralph summon the courage to face each obstacle and emerge a hero?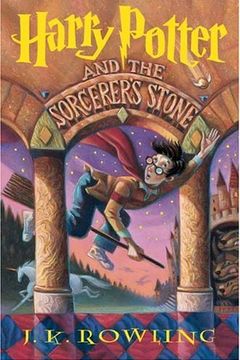 The story of a young boy named Harry, who has endured a miserable life with his cruel relatives. All he knows is poverty, bullying, and the feeling of not belonging. But a letter arrives, inviting him to a magical place filled with friends, sports, and endless wonder. With destiny calling, Harry must navigate a dangerous path if he hopes to survive.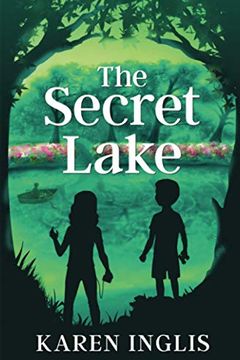 Join siblings Stella and Tom as they try to solve the mystery of their elderly neighbor's missing dog, leading them on a time travel adventure to a secret lake. This page-turning story for ages 8-11 has become a UK bestseller, with thousands of young readers enjoying the journey of discovery and friendship across generations. Uncover startling connections with the past and present in this thrilling tale.
Auggie Pullman is an ordinary boy with an extraordinary face, and he just wants to be treated like any other kid. But as he enters 5th grade, his new classmates struggle to see past his appearance. WONDER, a #1 New York Times bestseller and catalyst for the Choose Kind movement, offers a poignant perspective into one community's struggle with empathy, compassion, and acceptance. Through a variety of perspectives, readers will come away with a greater appreciation for the power of friendship and the simple courage of kindness. Join the movement: #choosekind.
Anne of Green Gables by L. M. Montgomery
Awesome Jokes That Every 8 Year Old Should Know! by Mat Waugh, Indrek S Einberg
5,000 Awesome Facts by National Geographic Kids
Magic Tree House by Mary Pope Osborne
The Chronicles of Narnia by C. S. Lewis
Smile by Raina Telgemeier
Star Wars by Jeffrey Brown
The Lion, the Witch and the Wardrobe by C. S. Lewis
The Phantom Tollbooth by Norton Juster
Ivy and Bean's Treasure Box by Annie Barrows
Dragons and Marshmallows by Asia Citro
Amelia Bedelia Chapter Book 4-Book Box Set by Herman Parish
Number the Stars by Lois Lowry
Charlie and the Chocolate Factory by Roald Dahl
Wayside School Boxed Set by Louis Sachar
Trapped in a Video Game by Dustin Brady
The Dangerous Book for Boys by Conn Iggulden
Silly Jokes for Silly Kids. Children's joke book age 5-12 by Silly Willy
The Butterfly Lion by Michael Morpurgo
Tales of a Fourth Grade Nothing by Judy Blume
The Sheep-Pig by Dick King-Smith
Fantastic Mr. Fox by Roald Dahl
The 13-Story Treehouse by Andy Griffiths
Amelia Bedelia Means Business by Herman Parish
THE MAGIC FARAWAY TREE by Enid Blyton
Peter Pan by J. M. Barrie
The Wind in the Willows by Kenneth Grahame
Whale vs. Giant Squid by Jerry Pallotta
My Brother Is a Superhero by David Solomons
Beatrice Zinker Upside Down Thinker by Shelley Johannes
Ellie, Engineer by Jackson Pearce
Dinosaurs Before Dark by Mary Pope Osborne
Dragons in a Bag by Zetta Elliott
Dragonbreath #1 by Ursula Vernon
Mr. Popper's Penguins by Richard Atwater
My Big Fat Zombie Goldfish by Mo O'Hara