Best Books For Social Anxiety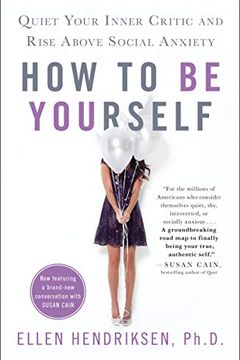 How to Be Yourself is a groundbreaking book about conquering social anxiety. With up to 40% of people identifying as shy or introverted, Dr. Ellen Hendriksen offers concrete tips and compelling stories to help readers rise above their social anxiety. Using cutting-edge science and her own experience, Dr. Hendriksen shows readers how to quiet their Inner Critic and confidently be their true, authentic selves in any social situation.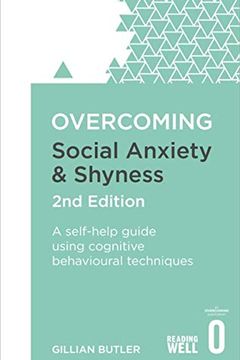 Overcome social anxiety and shyness with this practical and easy-to-use self-help guide. Using cognitive behavioural therapy (CBT), Dr Gillian Butler offers a complete self-help programme with real-life examples and worksheets. This revised and updated edition is indispensable for anyone afflicted by social anxiety or shyness. Butler is a retired consultant clinical psychologist and fellow of the British Psychological Society who uses clinically proven techniques to treat psychological and physical conditions.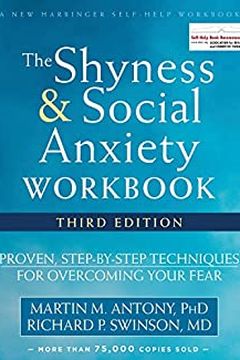 This workbook is dedicated to helping individuals overcome their shyness and social anxiety. It provides a comprehensive program that allows readers to confront their fears and take meaningful steps towards building better relationships and thriving in their personal and professional lives. If you're someone who struggles with shyness or social anxiety, this workbook is an excellent resource to aid you on your self-discovery journey.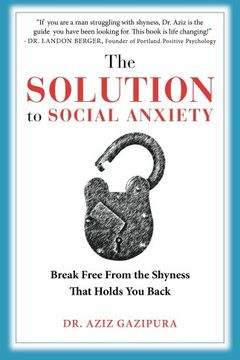 Learn how to overcome social anxiety and shyness with this inspiring and breakthrough book by Dr. Aziz. After suffering from social anxiety himself, Dr. Aziz provides a deep understanding of what creates social fears and how to break free from them. Part one of the book focuses on understanding the problem and the beliefs that lead to shyness. Part two is all about the solution to social anxiety and includes the 3 major steps of breaking free: Know Who You Are, Accept Yourself, and Take Bold Action. This practical guide will teach you how to own your preferences, turn your inner critic into an ally, and create a customized action plan for success.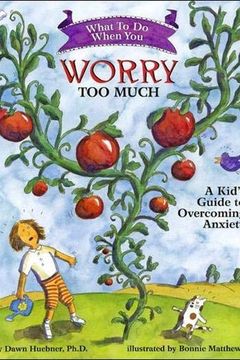 This interactive self-help book guides children and parents through cognitive-behavioral techniques to reduce anxiety. Lively metaphors, humorous illustrations, and clear how-to steps make it easy for children to understand and master new skills. A Gold NAPPA winner, it also includes a note to parents by psychologist and author Dawn Huebner, PhD. Engaging, encouraging, and empowering, this book is part of the What-to-Do Guides for Kids series designed to guide 6-12 year olds and their parents through various psychological concerns.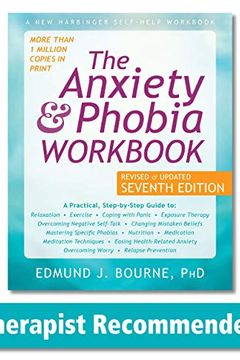 An essential resource for those struggling with anxiety and phobias, The Anxiety and Phobia Workbook offers powerful treatment strategies for a variety of disorders. Packed with the latest clinical research, this fully revised and updated seventh edition is a comprehensive guide to conquering fears and taking back control of your life. Written by a leading expert in cognitive behavioral therapy (CBT), this go-to guide includes relaxation techniques, breathing exercises, exposure therapy for phobias, lifestyle and mindfulness tips, and much more. Whether you're a professional or someone suffering from anxiety and phobias, this invaluable resource is a must-read.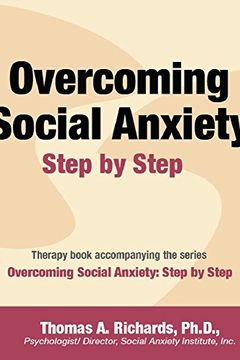 This book provides cognitive strategies to help readers overcome social anxiety. Its handouts accompany an audio/video series, guiding readers through a step-by-step therapy process. The strategies include developing positive thinking habits, calming oneself in social situations, and accepting oneself. With this book, readers can learn to take control of their lives and reduce negative thoughts and beliefs. Millions of people with social anxiety disorder can benefit from these strategies, as they learn to think rationally and prevent anxiety from crippling their lives.
Overcome shyness and social anxiety with The Mindfulness and Acceptance Workbook. Developed by leading experts in acceptance and commitment therapy (ACT), this program is highly effective in treating social anxiety disorder and related subclinical levels of shyness. The workbook provides practical tools for confronting performance fears and improving psychological flexibility to move beyond fear and towards greater social confidence.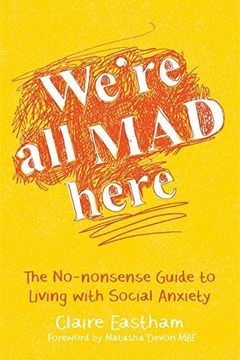 Discover how to beat social anxiety and live life beyond your sofa. Popular blogger Claire Eastham provides honest insights and helpful tips for surviving social situations at school, work, online, and even on dates. With humor and personal experience, this comprehensive guide explores the different forms of anxiety and how to overcome them through medication, lifestyle choices, therapy, or even a furry friend's embrace.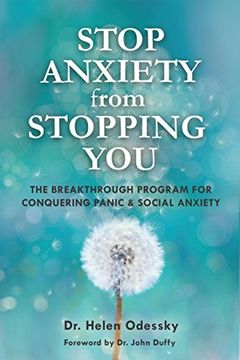 Stop Anxiety from Stopping You...
Painfully Shy by Barbara Markway
Thriving With Social Anxiety by Hattie C. Cooper
Rewire Your Anxious Brain by Catherine M. Pittman
The Opposite of Worry by Lawrence J. Cohen
The Shyness and Social Anxiety Workbook for Teens by Jennifer Shannon Lmft
Essential Strategies for Social Anxiety by Alison McKleroy Ma Lmft
Helping Your Anxious Teen by Sheila Achar Josephs PhD
Things Might Go Terribly, Horribly Wrong by Kelly G. Wilson
A Quiet Kind of Thunder by Sara Barnard
Living Fully with Shyness and Social Anxiety by Erika Hilliard
How to Communicate with Confidence by Mike Bechtle
What You Must Think of Me by Emily Ford
The Social Skills Guidebook by Chris MacLeod Msw
Shyness by Bernardo J. Carducci
Small Talk by Aston Sanderson
Social Anxiety by James W. Williams