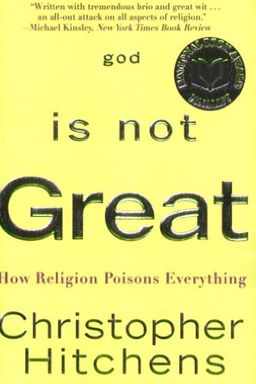 This manifesto explores the role of religion in our lives, providing a thought-provoking critique of major religious texts. The author argues that religion is a man-made wish, causing dangerous repression and distortion, and advocates for a more secular life based on science and reason. An eloquent and powerful read for believers, atheists, and those uncertain about religion's impact. A must-read for anyone seeking a thought-provoking critique of religion.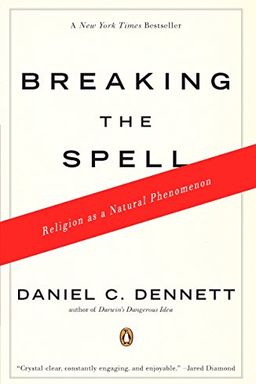 Breaking the Spell by Daniel C. Dennett is a thought-provoking exploration of the controversial topic of religion's impact on our lives and our future. Dennett asks why we believe in God and delves into the role that belief plays in our lives, our interactions, and our country. With a spirited narrative that ranges through history, philosophy, and psychology, Dennett argues that it's time to shed the light of science on the fundamental questions of faith. This eye-opening book is not an antireligious screed, but rather a timely and insightful exploration of the relationship between divinity and human need that will be read and debated by believers and non-believers alike.
This collection of essays tackles the big questions that religion also addresses: man's place in the universe, morality, freedom, education, and sexual ethics. Bertrand Russell approaches these questions with courage, scrupulous logic, and lofty wisdom. He presents a graceful and moving position on freethinking, making this book a challenging yet invigorating read for anyone looking to challenge their beliefs. The book also includes an Appendix with a full account of the controversial "Bertrand Russell Case" of 1940.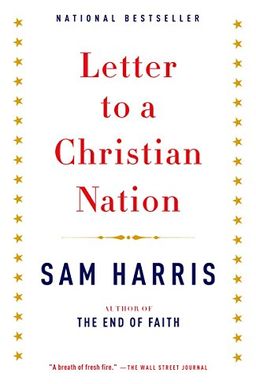 A thought-provoking and rational exposé on fundamentalist Christianity, Letter to a Christian Nation challenges the influence of faith on public life. Sam Harris offers a measured refutation of core Christian beliefs and addresses current topics such as intelligent design, stem-cell research, and religion's connection to violence. A must-read for those interested in the intersection of religion and society.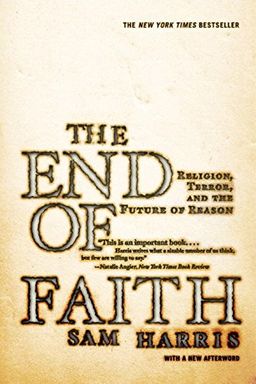 This book analyzes the conflict between reason and religion in the modern world, exploring our willingness to prioritize religious beliefs even when they lead to human atrocities. Sam Harris warns against organized religion's encroachment into world politics, and calls for a secular and humanistic approach to ethics and spirituality.
Explore five of the most historically significant philosophical proofs of God's existence in this thorough and updated book. The author delves into each proof, covering divine attributes like unity, simplicity, and eternity, and refutes objections that have been aimed at them. This work provides a defense of natural theology as it was understood by the greatest philosophers of the past, proving that God's existence can be established with certainty through rational arguments. A great read for anyone interested in philosophy, theology, or seeking to delve deeper into the concept of God.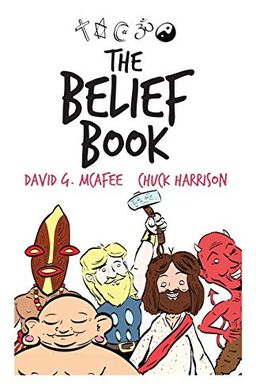 Discover the origins and importance of belief with this easy-to-read book that covers everything from gods to religion to The Scientific Method. Written by an expert in religions and illustrated by Chuck Harrison, The Belief Book is for readers of all ages who want to learn more about the world and the questions that shape it. Part of a series on belief, this interactive book is perfect for readers and thinkers alike.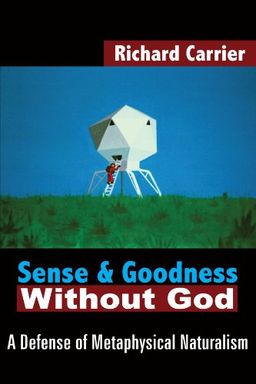 Discover a complete worldview that answers life's biggest questions: Is there good and evil? How do we know what's true? Can we make sense of the universe without God? Sense and Goodness presents a detailed defense of a natural, physical world without gods or spirits, while exploring a wide range of topics from free will to politics. You'll learn how to find love, meaning, and joy in a world grounded in science and reason.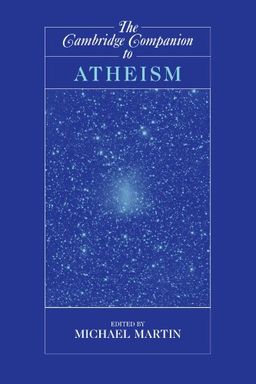 Discover the diverse aspects of atheism in this illuminating volume by leading scholars. Explore its history, defense, and implications across philosophy, religion, feminism, postmodernism, sociology, and psychology. Critique classical and contemporary theistic arguments, and defend the argument from evil, impossibility arguments, and non-religious morality. With original essays on this controversial topic, this book offers a broad understanding of atheism and its relevance in today's world.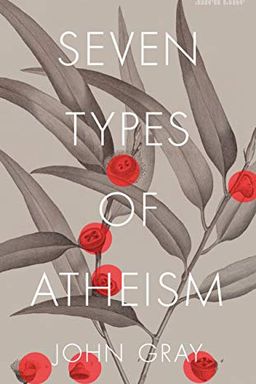 This fascinating book explores the rich and complex world of atheism, showing it to be a tradition as profound and intertwined with religion as its supposed opposite. Its author, John Gray, challenges narrow and often misguided attacks on religion from a scientific standpoint. A thoughtful and enjoyable read that sheds a unique light on the question of human existence.
The Impossibility of God by Michael Martin