Best Books on Depression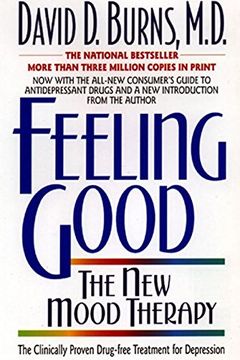 This book delves into the subjects of anxiety, guilt, pessimism, procrastination, low self-esteem, and depression. Using scientifically proven techniques, the author outlines ways to lift your spirits and develop a positive outlook on life. The updated edition also includes a Consumer's Guide to Anti-depressant Drugs, helping readers navigate their options for treating depression. Learn to recognize what triggers mood swings, handle negative feelings, overcome addiction to love and approval, and feel good every day.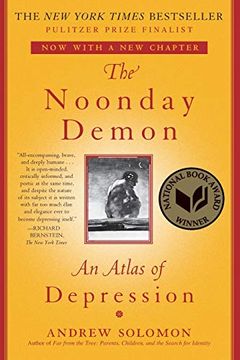 This book delves into the complex and often misunderstood subject of depression, revealing how it can lend a unique wisdom and passion to those who experience it. Author Andrew Solomon goes beyond surface-level explanations, examining the many conflicting views and approaches to depression across science, psychology, history, and more. With personal anecdotes and insightful research, Solomon offers a comprehensive and deeply engrossing study of this pervasive condition. Despite the heavy subject matter, his graceful writing style and empathy make for a compelling and unforgettable read.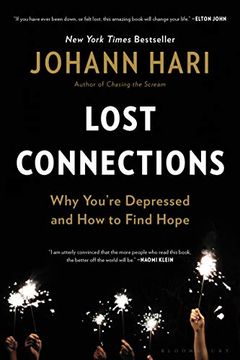 Discover the real causes of depression and anxiety with this powerful book. Award-winning journalist Johann Hari takes readers on a journey to uncover the truth about mental health, revealing that almost everything we've been told about these conditions is incorrect. From an Amish community in Indiana to an uprising in Berlin, Hari's book presents new insights into the true causes of depression and anxiety, offering radical solutions for ending this epidemic.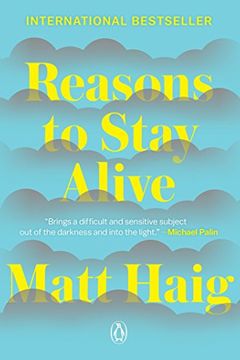 This inspiring memoir follows Matt Haig's journey with depression and how he triumphed over it, thanks to the love of his family and partner, and his love for writing and reading. Haig's frankness about his experiences is both inspiring and informative, allowing readers to understand and empathize with mental illness. With humor and encouragement, he teaches us to celebrate life's small joys and reminds us that there are always reasons to stay alive.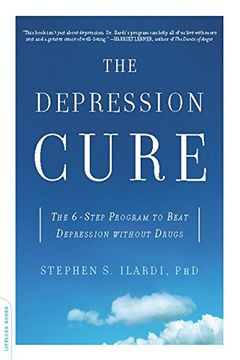 A practical plan for natural ways to treat depression without medication. Dr. Stephen Ilardi's The Depression Cure offers a clinically proven program that harks back to what our bodies were originally made for and what they continue to need with six easy-to-follow components. The book's holistic approach has been met with great success rates, helping even those who have failed to respond to traditional medications. Anyone looking to supplement their treatment can turn to The Depression Cure for hope and a practical path to wellness.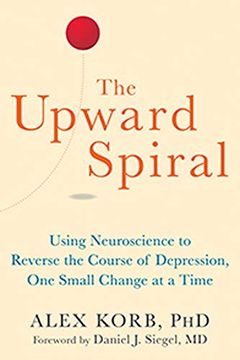 The Upward Spiral
Using Neuroscience to Reverse the Course of Depression, One Small Change at a Time
Rewire your brain towards a happier, healthier life! The Upward Spiral explores the latest neuroscience research to give you dozens of practical things you can do daily to alleviate depression symptoms. Neuroscientist Alex Korb demystifies the neurological processes that cause depression and offers effective solutions for small steps toward positive social interactions and reducing feelings of anxiety. Reshape your brain and find lasting happiness with this book.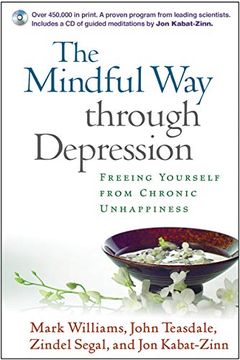 Gain control over your mental habits and break the cycle of despair with "The Mindful Way Through Depression." This program, designed by four cognitive therapy and mindfulness experts, including Jon Kabat-Zinn, is based on clinically proven methods to reduce chronic unhappiness. Through informative chapters and a guided meditation CD, readers will learn powerful ways to strengthen resilience and regain balance and contentment in their lives.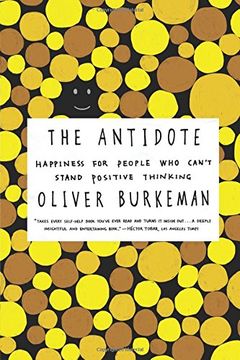 The Antidote
Happiness for People Who Can't Stand Positive Thinking
Discover an original and thought-provoking approach to self-help in "The Antidote." Author Oliver Burkeman explores success through failure and calm through embracing anxiety, challenging the idea that happiness is solely achieved through wealth, romance, or work. Burkeman shares insights from a diverse group of individuals, including Buddhists, psychologists, and Greek philosophers, who argue that our constant pursuit of happiness is what's making us miserable. Embrace uncertainty, failure, and insecurity for a truly fulfilling life with this uplifting guide to happiness.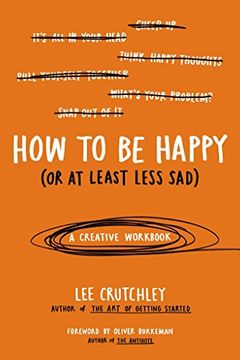 Discover how to find happiness and overcome depression and anxiety with a lively, interactive approach from author and illustrator Lee Crutchley. HOW TO BE HAPPY (OR AT LEAST LESS SAD) offers supportive, surprising, and engaging prompts to help readers see things in a new light and rediscover joy in everyday life. This book is a trusted friend, creative outlet, security blanket, and secret diary all in one. Perfect for readers of any age and background, its pages provide solace, distraction, engagement, and a fresh perspective on life.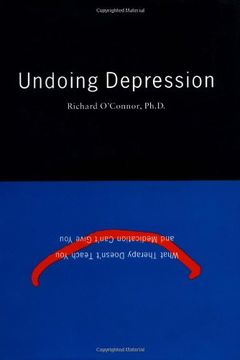 This self-help book offers step-by-step guidance and exercises to help readers manage depression and create positive changes in their lives. Learn new skills and apply them to situations in love, work, family, and more. With the author's guidance, readers can rediscover joy and lead a fuller life.
Maybe You Should Talk to Someone by Lori Gottlieb
Feeling Great by David D. Burns
Shoot the Damn Dog by Sally Brampton
Depression-Free, Naturally by Joan Mathews Larson
This Close to Happy by Daphne Merkin
Full Catastrophe Living by Jon Kabat-Zinn
The Happiness Trap by Russ Harris
It's Kind of a Funny Story by Ned Vizzini
An Unquiet Mind by Kay Redfield Jamison
The Bell Jar by Sylvia Plath
Cognitive Behavioral Therapy Made Simple by Seth J. Gillihan
Change Your Brain, Change Your Life by Daniel G. Amen
This Is Depression by Diane McIntosh
Learned Optimism by Martin E. P. Seligman
Self-Compassion by Kristin Neff
Overcoming Unwanted Intrusive Thoughts by Sally M. Winston
Black Pain by Terrie M. Williams
Learned Hopefulness by Dan Tomasulo
The Self Confidence Workbook by Barbara Markway
The Valedictorian of Being Dead by Heather B. Armstrong
Mind Over Mood by Dennis Greenberger
The Cognitive Behavioral Workbook for Depression by William J. Knaus Edd
Your Happiness Toolkit by Carrie M. Wrigley Lcsw
Unlearning Anxiety & Depression by Joseph J. Luciani PhD
Perfectly Hidden Depression by Margaret Robinson Rutherford
Stand Up to Depression by Kathi Fairbend
Mind Easing by Bick Wanck
Accessing the Healing Power of the Vagus Nerve by Stanley Rosenberg
101 Ways to Be Less Stressed by Dr. Caroline Leaf
Everything Begins with Asking for Help by Kevin Braddock
Unholy Ghost by Nell Casey
Happy, Okay? by M. J. Fievre
First, We Make the Beast Beautiful by Sarah Wilson
By The Time You Read This I'll Be Dead by Julie Anne Peters
Depression Hates a Moving Target by Nita Sweeney