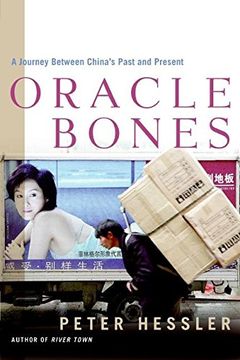 Explore modern-day China and its links to the Western world through the lives of ordinary people in Oracle Bones. Peter Hessler illuminates the contrast between past and present and the evolving rhythms of a country in transformation. Follow a diverse cast, including an American writer living in Beijing, a forgotten ethnic minority member seeking freedom in the United States, and a scholar of oracle-bone inscriptions, all struggling to understand the historical forces that have shaped their lives. Hessler excavates the past, putting a human face on the history of China and capturing its soul as it undergoes a momentous change.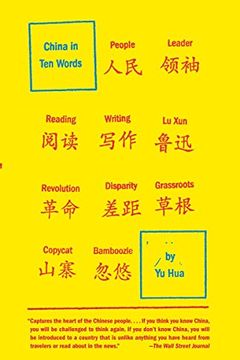 Explore the complexities and nuances of modern Chinese society through the eyes of one of China's most acclaimed writers. Framed by ten common words in Chinese culture, China in Ten Words is a candid and intimate portrait of the world's most populous nation. Through personal stories and astute analysis, Yu Hua delves into issues such as wealth inequality, piracy, and fraud, offering a unique perspective on the Chinese experience over the last several decades. Provocative and insightful, this book is a must-read for anyone looking to gain a deeper understanding of modern China.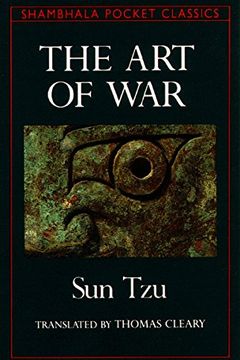 A timeless masterpiece on military strategy based on ancient Chinese warfare and thought, The Art of War has been adapted for use in politics, business, and everyday life. Widely read and respected for centuries, this book provides tactics and insights that help gain advantage over opponents, whether in the boardroom or on the battlefield.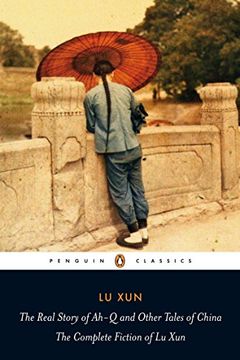 Discover the unsettling reality of late-imperial China and the revolutionary Republic that followed in this collection of short stories by one of the founding figures of modern Chinese literature. Lu Xun's celebrated works, including 'The Real Story of Ah-Q' and 'Diary of a Madman,' paint a vivid picture of superstition, poverty, and complacence. With a new translation by Julia Lovell and additional features such as an introduction to Lu Xun's life and suggested reading, this edition is a must-read for anyone interested in Chinese literature and history.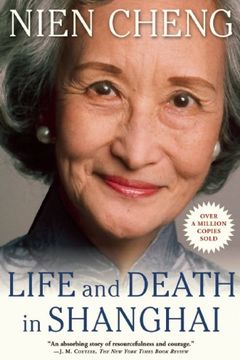 A chilling personal account of one woman's imprisonment during Mao Zedong's Cultural Revolution, Life and Death in Shanghai is a story of heroic resistance and courageous perseverance. Educated in London, and a widow of an official of Chiang Kaishek's regime and an employee of Shell Oil, Nien Cheng refused to confess to being an enemy of the state, leading to six years of solitary confinement. The book highlights the fight for power and party factions of Mao's China and portrays an astounding portrait of one woman's courage.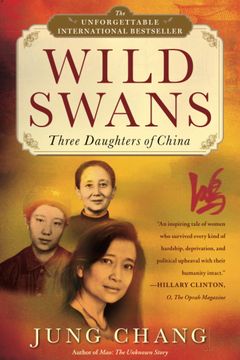 Experience the resilience of three generations of Chinese women as they navigate the tumultuous 20th century. In this thrilling, real-life saga, witness their struggle for survival in a world of violence, revolution, and upheaval. Brimming with adventure, Wild Swans offers a rich historical account and a breathtaking tribute to the human spirit. Don't miss the 16 pages of powerful photographs accompanying this moving masterpiece.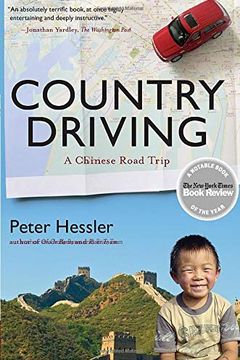 This award-winning book follows author Peter Hessler's travels across China in the early 2000s, exploring how the rise of cars and improved roads impacted the country's economy and society. Through his travels, Hessler shares moving stories of the average people who have reshaped China during this critical period in its history. He investigates the abandonment of rural regions, the transformation of small farming villages, and the hope for industrial growth in previously agricultural areas. This compelling and insightful narrative provides a unique perspective on modern China.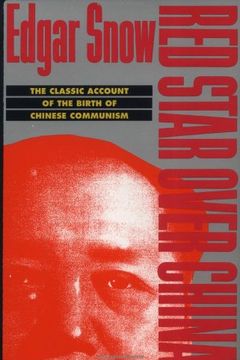 Discover the birth of the Communist movement in China through the eyes of the first Westerner to meet Mao Tse-tung and the Chinese Communist leaders in 1936. In Red Star Over China, Edgar Snow gives us the first authorized account of Mao's life and a history of the famous Long March. This classic work includes extensive notes on military and political developments in China, further interviews with Mao Tse-tung, and a chronology covering 125 years of Chinese revolution. Learn about the men and women who were instrumental in making China what it is today in nearly a hundred detailed biographies.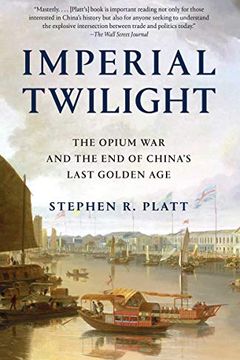 "Imperial Twilight" delves into China's last age of ascendance, its decline, and how it all came to an end with the nineteenth-century Opium War. Historian Stephen Platt offers a new perspective on the early attempts by Western traders and missionaries to "open" China while the country's imperial rulers were struggling with its decline. Platt's fascinating portrayal of the meeting of civilizations serves as a reminder of the unjust wars in imperial history and has important implications for today's political climate.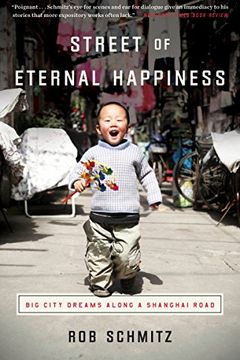 "Street of Eternal Happiness" presents a fascinating portrait of modern-day Shanghai, capturing the hopes, struggles, and growth of individuals who live along a single street. From a shopkeeper striving for a better future for her family, to a capitalist seeking to improve herself through religion and get-rich-quick schemes, to a musician searching for something more, these multifaceted characters offer insight into the complexities of 21st-century China. Through surprising discoveries and untangling dark pasts, the book provides an intimate and captivating look at the true heart of a city undergoing a renaissance.
Wealth and Power by Orville Schell
China by Harold M. Tanner
The Age of Confucian Rule by Dieter Kuhn
China from Empire to Nation-State by Wang Hui
The Sacred Routes of Uyghur History by Rian Thum
Factory Girls by Leslie T. Chang
The Penguin History of Modern China by Jonathan Fenby
Foundations of Chinese Civilization by Jing Liu
China between Empires by Mark Edward Lewis
The Cambridge Illustrated History of China by Patricia Buckley Ebrey
A Bitter Revolution by Rana Mitter
China in the 21st Century by Jeffrey N. Wasserstrom