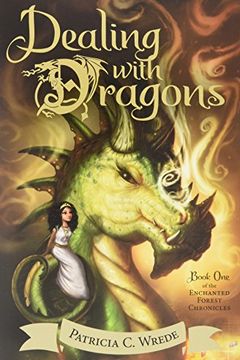 This fantasy novel follows the story of Cimorene, a headstrong and intelligent young woman who runs away to live with a dragon. In this unconventional setting, she finally finds the family and adventure she's been craving. With themes of self-discovery and defying societal norms, this book is sure to enchant readers of all ages.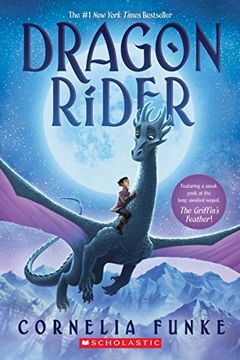 Join a lonely boy named Ben and a brave young dragon named Firedrake on a magical journey to find the mythical place where silver dragons can live in peace forever. Along the way, they must overcome obstacles, summon courage, and face a ruthless villain with an ancient grudge. This enchanting adventure is about the true meaning of home and the power of destiny.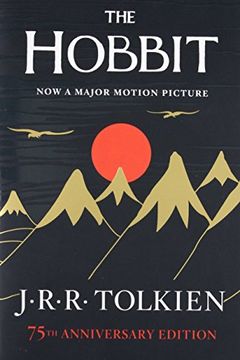 Embark on an epic journey with a hobbit named Bilbo Baggins, who is whisked away from his comfortable life by a company of dwarves and the wizard Gandalf. Their mission? To raid the treasure hoard guarded by the dangerous dragon, Smaug the Magnificent. But Bilbo's journey takes unexpected turns, as he stumbles upon a magic ring and a frightening creature known as Gollum. An adventure you won't soon forget.
Discover a world where dragons and humans coexist, but mistrust persists. In this Morris Award-winning debut, Rachel Hartman delivers some of the most interesting dragons in fantasy, lauded by Eragon-author Christopher Paolini. Follow Seraphina, an unusually gifted musician, as she navigates the court and uncovers a sinister plot to destroy the peace. But as she works with the dangerously perceptive Prince Lucian Kiggs to solve a murder, she struggles to protect her own dark secret - one that could mean her very life.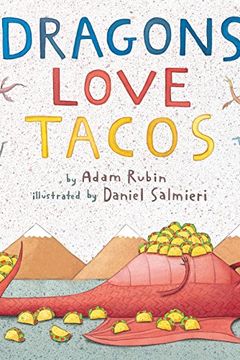 Dragons love tacos of all kinds, but be careful with the salsa! This scrumptious New York Times bestseller is a hilarious tale of dragons, tacos, and the trouble spicy salsa can bring. From the award-winning team behind Those Darn Squirrels!, this laugh-out-loud book is perfect for sharing with new friends and enjoying a tasty snack.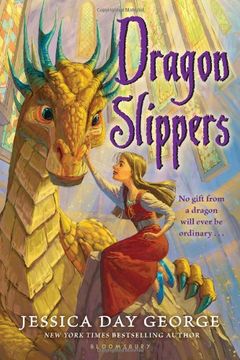 A daring and magical adventure awaits in this New York Times bestselling first book of a series. Creel must outsmart her aunt's plan to sacrifice her to a dragon, and instead ends up with a pair of enchanted blue slippers, with the power to save her kingdom or bring it to ruin. This tale of dragons, betrayal, and the value of true friendship will leave readers eager to continue the journey with author Jessica Day George.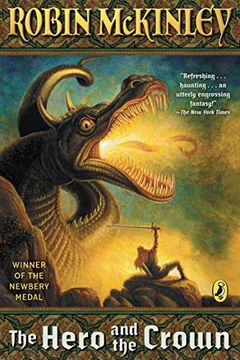 Outcast princess Aerin seeks to prove her worth as a hero of the realm in this Newbery Medal-winning novel by Robin McKinley. After discovering a recipe for dragon-fire-proof ointment, Aerin sets out to defeat the massive Maur, the last of the great dragons who has awakened after generations of slumber. Will her bravery be enough to earn her birthright and save the kingdom?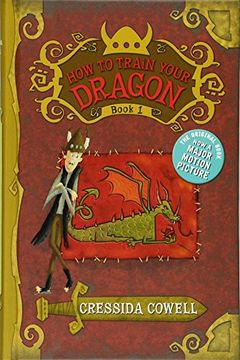 This book explores the journey of a young Viking boy named Hiccup, who becomes known as the "Dragon Whisperer." Follow him as he tries to capture and train a dragon without getting hurt. Join his adventure and discover how he turns a once feared creature into an ally and becomes a hero.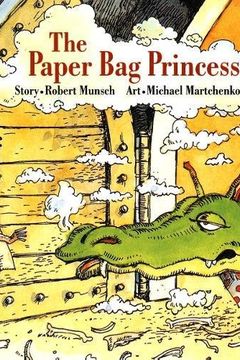 A brave and determined heroine who is beloved by many, now comes in doll form! This iconic character always sports her signature paper bag and is eager to take on any challenge that comes her way.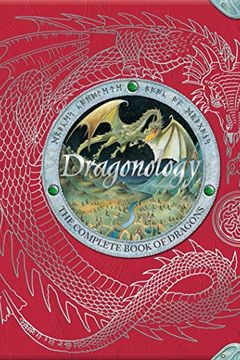 Unleash your inner dragonologist with this lavishly illustrated book that presents the long-lost research of renowned dragonologist Dr. Ernest Drake. From assigning Latin names to dragon species to explaining their true hoarding habits, this eccentric book features novelty items on every spread, a booklet of dragon riddles, and a sealed envelope containing a dragon-calling spell. Preserve the magnificent creatures with this tongue-in-cheek volume that is an incomparable gift for true believers.
Dragons and Marshmallows by Asia Citro
Jeremy Thatcher, Dragon Hatcher by Bruce Coville
Dragonflight by Anne McCaffrey
The Dragon with a Chocolate Heart by Stephanie Burgis
His Majesty's Dragon by Naomi Novik
Dragon and Thief by Timothy Zahn
Have You Seen My Dragon? by Steve Light
Dragon Was Terrible by Kelly DiPucchio
The Inheritance Cycle Series 4 Book Set Collection Eragon, Eldest, Brisngr by Christopher Paolini
Wings of Fire Book One by Tui T. Sutherland
The Neverending Story by Michael Ende
Three Tales of My Father's Dragon by Ruth Stiles Gannett
Puff, the Magic Dragon by Peter Yarrow, Lenny Lipton
Rise of the Earth Dragon by Tracey West
Wings of Fire Boxset, Books 1-5 by Tui T. Sutherland
The Knight and the Dragon by Tomie dePaola
Ember and the Ice Dragons by Heather Fawcett
Dragon Champion by E. E. Knight
Dragonbreath #1 by Ursula Vernon
Dragons Love Tacos 2 by Adam Rubin
Dragon's Milk by Susan Fletcher
A Natural History of Dragons by Marie Brennan
The New Kid at School by Kate McMullan
Harry Potter and the Goblet of Fire by J. K. Rowling
The Enchanted Forest Chronicles by Patricia C. Wrede
Harry Potter And The Sorcerer's Stone by J. K. Rowling
There's a Dragon in Your Book by Tom Fletcher
Dragonwatch by Brandon Mull
Guards! Guards! by Terry Pratchett
Where the Mountain Meets the Moon by Houghton Mifflin Harcourt
The Dragonriders of Pern by Anne McCaffrey
Talking to Dragons by Patricia C. Wrede
Never Touch a Dragon by Make Believe Ideas Ltd.
A Gold Star for Zog by Julia Donaldson
My Father's Dragon by Ruth Stiles Gannett
There's No Such Thing as a Dragon by
A Graphix Book by Tui T. Sutherland
A Friend for Dragon by Dav Pilkey
Dragon's Halloween by Dav Pilkey
Not Your Typical Dragon by Dan Bar-el
Me and My Dragon by David Biedrzycki
The Tale of Custard the Dragon by Ogden Nash, Lynn Munsinger
There Was an Old Dragon Who Swallowed a Knight by Penny Parker Klostermann
Amy Wu and the Patchwork Dragon by Kat Zhang
King Jack and the Dragon by Peter Bently
The Princess Who Flew with Dragons by Stephanie Burgis
City of Thieves by Alex London
Legends of the Sky by Liz Flanagan
The Reluctant Dragon by Kenneth Grahame
The Dragon Warrior by Katie Zhao
Ferno the Fire Dragon by Adam Blade
Dragon Keeper by Robin Hobb
The Dragonsitter by Josh Lacey
The Last Dragonslayer by Jasper Fforde
Here, There Be Dragons by James A. Owen
Dragon Pearl by Yoon Ha Lee
Ellie's Dragon by Bob Graham
Heartstone by Elle Katharine White
The Chronicles of Dragon by Craig Halloran
Dragons at Crumbling Castle by Terry Pratchett
The Last Dragon by Jane Yolen