Best Horror Books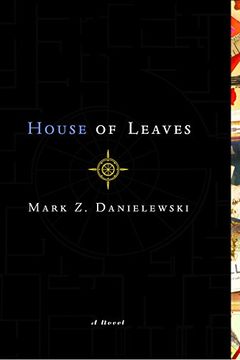 Discover an astonishing novel that took the internet by storm: House of Leaves. Follow the story of a young family who moves into a small home on Ash Tree Lane, only to discover their house is bigger on the inside than it is on the outside. Pulitzer Prize-winning photojournalist Will Navidson and his companion Karen Green face the consequences of this impossibility, including a growing abyss and an unholy growl that soon consumes their dreams. You won't be able to put down this terrifying tale, complete with original colored words, vertical footnotes, and newly added appendices.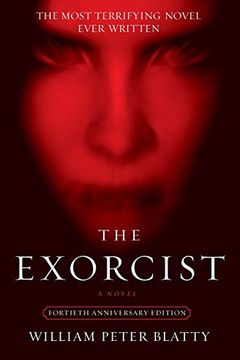 A mother and two priests fight to save a little girl's soul from a supernatural evil entity in this iconic horror masterpiece. William Peter Blatty's The Exorcist is a timeless tale of desperation, faith, and pure terror.
This creepy novel takes place in a small town called Derry, where the haunting is all too real. A group of teenagers stumbled upon a horror that has drawn them back as adults, forcing them to face an evil without a name. Be prepared for a thrilling and chilling read.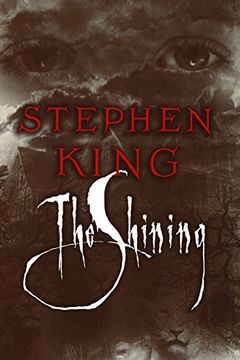 This chilling novel follows Jack Torrance as he begins his new job at the remote Overlook Hotel as the off-season caretaker. He hopes to reconnect with his family and focus on his writing, but as winter sets in, strange and sinister forces gather around the hotel. The only one to notice is his son, Danny, a gifted five-year-old. Get ready for a spine-tingling experience.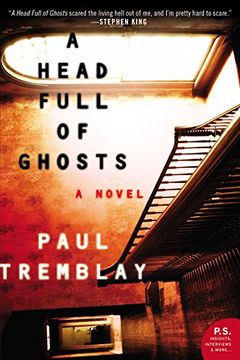 This harrowing psychological thriller follows the Barrett family as they grapple with their daughter Marjorie's descent into schizophrenia. With doctors unable to help, the family turns to a priest who suggests an exorcism, leading to a hit reality TV show documenting the possession. Fifteen years later, Marjorie's younger sister Merry is interviewed, revealing buried secrets and a mind-bending tale of horror that questions reality and the nature of evil. This chilling masterpiece is reminiscent of horror classics such as Hill House and Let the Right One In.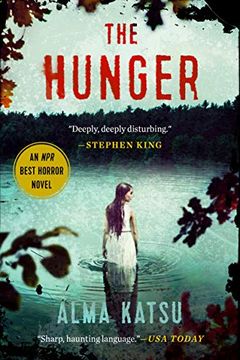 A thrilling reimagining of the Donner Party disaster with a supernatural twist. As the isolated travelers face depleted rations, bitter quarrels, and murder, they begin to wonder if something disturbing and hungry is waiting for them in the mountains. This eerie and impeccably researched novel explores the volatility of human nature when pushed to its breaking point.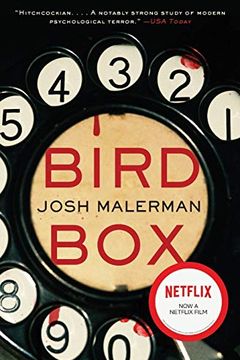 In a post-apocalyptic world, something terrifying lurks outside that must not be seen - one glimpse drives you to deadly violence. Malorie and her children must navigate a twenty-mile journey blindfolded down a river. But what's following them? Is it man, animal, or monster? This harrowing odyssey takes them into an unseen world, surrounded by darkness and frightening sounds, and back into the past where they must confront the ultimate question - in a world gone mad, who can really be trusted? Josh Malerman's Bird Box is a gripping and horrific debut that will have you racing to the final page.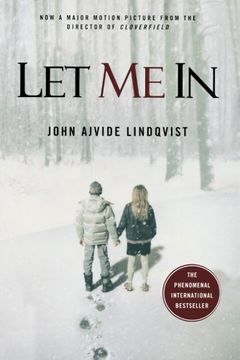 Enter the chilling world of Let Me In - a story set in 1981, following the terrifying discovery of a drained teenage boy. Oskar, a twelve-year-old victim of school bullies, is eager for revenge. But, a new neighbor catches his attention - a girl who possesses an unusual talent yet appears only at night. As their friendship deepens, Oskar is forced to confront a terrifying reality about his new companion. Dive into this horror tale of friendship, obsession, and the supernatural.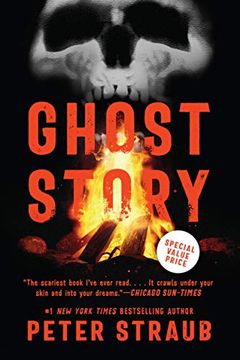 Discover a haunting tale of guilt and consequence in this gripping novel. Four men in Milburn, NY are being terrorized by a forgotten sin from their youth. As they try to rid themselves of their past mistakes, they realize that some wrongdoings can never truly be forgotten. Get ready to be on the edge of your seat as you explore the consequences of trying to bury the past in this chilling ghost story.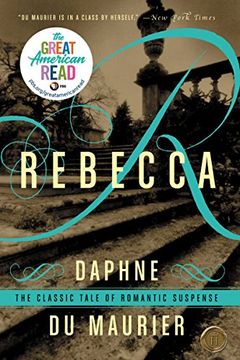 An orphaned lady's maid is swept off her feet by a dashing widower's proposal of marriage. But upon arrival to his country estate, she realizes his late wife's shadow looms large, threatening to destroy their relationship from beyond the grave.
Rosemary's Baby by Ira Levin
Hell House by Richard Matheson
Scary Stories to Tell in the Dark by Alvin Schwartz
The Only Good Indians by Stephen Graham Jones
White is for Witching by Helen Oyeyemi
I Am Legend by Richard Matheson
Drácula by Michael Burgan
Her Body and Other Parties by Carmen Maria Machado
Penpal by Dathan Auerbach
Tender Is the Flesh by Agustina Bazterrica
Wylding Hall by Elizabeth Hand
HEX by Thomas Olde Heuvelt
Boy's Life by Robert McCammon
Blood Meridian by Cormac McCarthy
The Terror by Dan Simmons
The Other by Thomas Tryon
Carrion Comfort by Dan Simmons
The Ballad of Black Tom by Victor Lavalle
The Institute by Stephen King
Things We Lost in the Fire by Mariana Enriquez
The Elementals by Michael McDowell
Bad Seed by From William March'S Novel Maxwell Anderson
The Call of Cthulhu by H. P. Lovecraft
The Silent Companions by Laura Purcell
Fledgling by Octavia E. Butler
The Luminous Dead by Caitlin Starling
The Complete Tales and Poems of Edgar Allan Poe by Edgar Allan Poe
The Stand by Stephen King
Books of Blood, Vols. 1-3 by Clive Barker
Dread Nation by Justina Ireland
The Good House by Tananarive Due
Ghost Summer by Tananarive Due
Songs of a Dead Dreamer and Grimscribe by Thomas Ligotti
Mongrels by Stephen Graham Jones
I Have No Mouth & I Must Scream by Harlan Ellison
The House Next Door by Anne Rivers Siddons
Wakenhyrst by Michelle Paver
The Fisherman by John Langan
The Changeling by Victor Lavalle
The Girl from the Well by Rin Chupeco
The Auctioneer by Joan Samson
Last Days by Brian Evenson
The Rust Maidens by Gwendolyn Kiste
Naomi's Room by Jonathan Aycliffe
The Red Tree by Caitlin R. Kiernan
The Twisted Ones by T. Kingfisher
A Monster Calls by Patrick Ness
The Hunger Games by Suzanne Collins
Swan Song by Robert McCammon
The Tell-Tale Heart by Edgar Allan Poe
The Witches by Roald Dahl
The Library at Mount Char by Scott Hawkins
The Hot Zone by Richard Preston
The Handmaid's Tale by Margaret Atwood
The October Country by Ray Bradbury
The Witching Hour by Anne Rice
My Soul to Keep by Tananarive Due
The Night Gardener by Jonathan Auxier
Full Throttle by Joe Hill
Ring Shout by P. Djèlí Clark
Lovecraft Country by Matt Ruff
Summer of Night by Dan Simmons
If It Bleeds by Stephen King
Bad Girls Don't Die by Katie Alender
Wounds by Nathan Ballingrud
Asylum 3-Book Box Set by Madeleine Roux
A Collapse of Horses by Brian Evenson
Sefira and Other Betrayals by John Langan
Skin Folk by Nalo Hopkinson
Endless Night by Richard Laymon
A Cosmology of Monsters by Shaun Hamill
Who Goes There? by John W. Jr. Campbell
Little Heaven by Nick Cutter
Burnt Offerings by Robert Marasco
Shutter by Courtney Alameda
Petra's Ghost by C. S. O'Cinneide