Best Magical Realism Books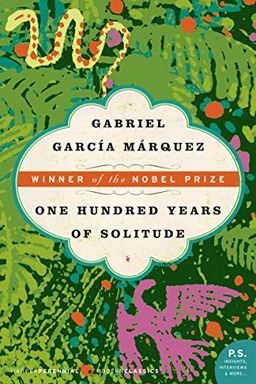 This literary masterpiece by a Nobel Prize winner tells the story of Macondo, the mythical town, through the history of the Buendía family. It is a captivating tale of rise and fall, birth and death, and unforgettable characters. With lyrical magic that strikes the soul, this novel is a must-read for all who seek truth, compassion, and meaning in life.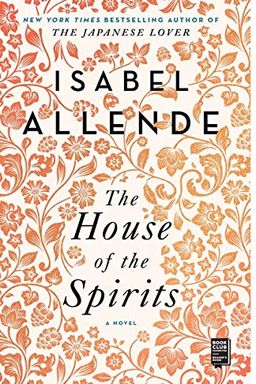 This unforgettable novel by a gifted storyteller spans decades and lives, weaving the personal and the political into a universal story of love, magic, and fate. The House of the Spirits follows three generations of the Trueba family in Latin America, focusing on the patriarch Esteban's pursuit of political power and his wife Clara's mystical abilities. When their daughter defies her father to pursue a forbidden love, an unexpected gift is born: Alba, a strong-willed child who will lead her family and country into a revolutionary future. A must-read epic that explores the past, present, and future of Latin America.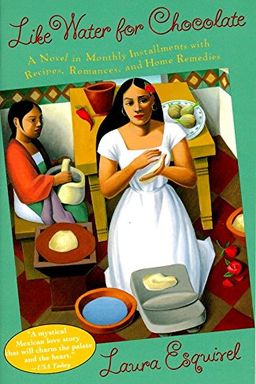 Transport yourself to turn-of-the-century Mexico in this enchanting and poetic story of family life. Like Water for Chocolate is a captivating tale of forbidden love, family traditions, and the healing power of food. With moments of magic, gritty realism, and richly described recipes, this bestselling novel will leave you fully satiated.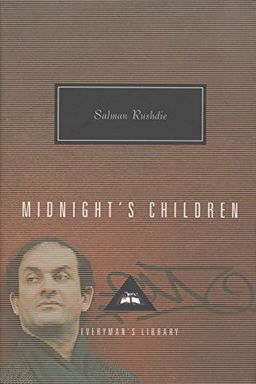 This masterfully-written novel follows Saleem Sinai, a man gifted with telepathy, as he navigates India's tumultuous beginnings as an independent nation. Born at the stroke of midnight on August 15, 1947, he's one of 1,001 "midnight's children" endowed with special powers, and discovers he was switched at birth with another child. As he attempts to gather the other gifted children for a parliament to save the nation, he faces dangerous complications from a brutish killer. Through it all, Rushdie's prose is both hilarious and heartbreaking, filled with exuberant language and allusions to Bombay's film industry.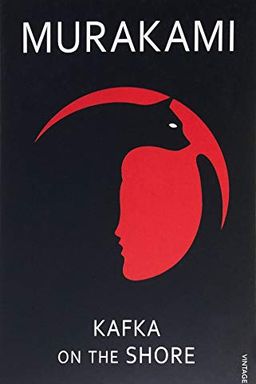 Get ready for a mind-bending journey through metaphysical reality with Kafka on the Shore. Follow the adventures of a runaway teenage boy, Kafka Tamura, and an aging, wartime afflicted simpleton called Nakata. As they explore a world filled with talking cats and people, forest soldiers and rainstorms of fish, they search for answers to questions they don't yet know they have. This tour de force is a must-read for those seeking an enriching and mesmerizing experience.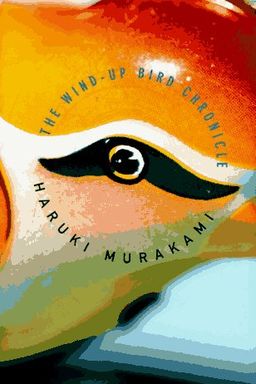 Explore the depths of Tokyo's suburbs and uncover buried secrets of World War II alongside Toru Okada in this heroically imaginative novel. A detective story, an account of a disintegrating marriage, and a gripping exploration of a netherworld hidden beneath the placid surface of Tokyo. Alongside a cast of bizarre allies and antagonists, including a psychic prostitute, a malevolent politician, and an aging war veteran, Okada's search for his wife and her missing cat takes him on a prophetic journey that combines comedy and menace. The Wind-Up Bird Chronicle is a tour de force that rivals Mishima and Pynchon in scope.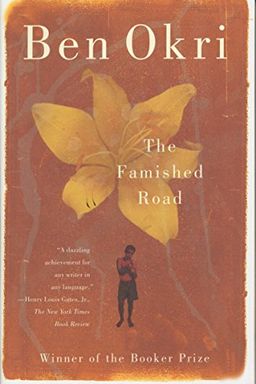 Follow the journey of Azaro, an abiku spirit child, as he navigates the space between life and death in Nigeria. Ben Okri's Famished Road, a Booker Prize-winning classic, weaves a vivid narrative with a unique perspective that has earned its place as an essential work of world literature. Set against a backdrop of political strife and temptations of a carefree spirit kingdom, Azaro's story is both tragic and uplifting.
This collection of seventeen stories showcases Jorge Luis Borges's unparalleled creativity and intellect, exploring surreal, otherworldly realms and concepts like eternal return and the abyss. With an obsession for fantasy and piercing irony, Borges invites readers on a journey through the iconography of literature, the labyrinth of books, and even Heaven and Hell themselves. A must-read for fans of fantastical fiction.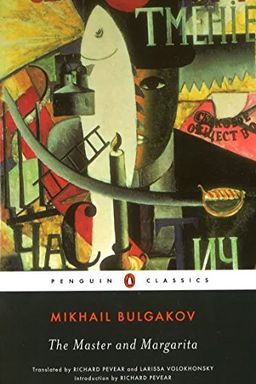 A masterpiece that defies comparison, The Master and Margarita is a crowning achievement that skillfully weaves together magical and realistic elements, ethical concerns, and grotesque situations. Set during Stalin's reign, this devastating satire of Soviet life is divided into two distinct parts, each filled with fascinating characters and historical, imaginary, frightful, and wonderful events. This complete and unabridged translation is a must-read for anyone seeking artistic and spiritual freedom.
Explore the magical and lyrical generational saga of the Roux family in this hypnotizing tale of human love and painful passion. Follow Ava Lavender, a normal girl gifted with wings, as she tries to fit in with her peers and understand her peculiar disposition. But when her journey takes a dark turn and she becomes the object of Nathaniel Sorrows' obsession, Ava's world begins to unravel. Leslye Walton's debut novel weaves a heartbreaking mythology of the beauty and tragedy of being human.
Their Eyes Were Watching God by Zora Neale Hurston
Nights at the Circus by Angela Carter
Girl With Glass Feet by Ali Shaw
Song of Solomon by Toni Morrison
The Ten Thousand Doors of January by Alix E. Harrow
The Ocean at the End of the Lane by Neil Gaiman
The Snow Child by Eowyn Ivey
The House in the Cerulean Sea by TJ Klune
The Rage of Dragons by Evan Winter
Kaikeyi by Vaishnavi Patel
Beasts of Extraordinary Circumstance by Ruth Emmie Lang
American Gods by Neil Gaiman
Ms. Marvel Volume 1 by G. Willow Wilson
The Water Dancer by Ta-Nehisi Coates
Dandelion Wine by Ray Bradbury
The Underground Railroad by Colson Whitehead
The Book of Form and Emptiness by Ruth Ozeki
Pedro Paramo by Juan Rulfo
Sing, Unburied, Sing by Jesmyn Ward
If on a Winter's Night a Traveler by Italo Calvino
Haroun and the Sea of Stories by Salman Rushdie
A Man Was Going Down the Road by Otar Chiladze
The Unlikely Escape of Uriah Heep by H. G. Parry
Trail of Lightning by Rebecca Roanhorse
Once Upon a River by Diane Setterfield
The Tin Drum by Günter Grass
The Salt Roads by Nalo Hopkinson
Things Invisible to See by Nancy Willard
Magic for Beginners by Kelly Link
Doña Barbara by Rómulo Gallegos
Mrs. Caliban by Rachel Ingalls
Signal to Noise by Silvia Moreno-Garcia
The River King by Alice Hoffman
Gold Diggers by Sanjena Sathian
Labyrinths by Jorge Luis Borges
Between the World and Me by Ta-Nehisi Coates
We Were Eight Years in Power by Ta-Nehisi Coates
The Book Thief by Markus Zusak
The Magic Strings of Frankie Presto by Mitch Albom
A Monster Calls by Patrick Ness
The Aleph and Other Stories by Jorge Luis Borges
Goodnight Moon by Margaret Wise Brown
The Fifth Season by N. K. Jemisin
The Library of Babel by Jorge Luis Borges
Piranesi by Susanna Clarke
Ghosts by Raina Telgemeier
The Hummingbird's Daughter by Luis Alberto Urrea
The Invisible Life of Addie LaRue by V. E. Schwab
The Office of Historical Corrections by Danielle Evans
Hopscotch by Julio Cortazar
The Island of Missing Trees by Elif Shafak
The Okay Witch by Emma Steinkellner
The World That We Knew by Alice Hoffman
The Last Report on the Miracles at Little No Horse by Louise Erdrich
The Tartar Steppe by Dino Buzzati
Mama Day by Gloria Naylor
Gwendy's Final Task by Stephen King, Richard Chizmar
Pilu of the Woods by Mai K. Nguyen
When You Trap a Tiger by Tae Keller
The Inquisitor's Tale by Adam Gidwitz
The Change by Kirsten Miller
Dictionary of the Khazars by Milorad Pavic