Best Native American Books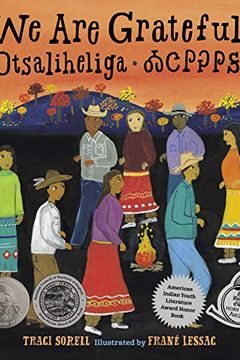 Experience modern Native American life through the eyes of a Cherokee citizen in "We Are Grateful." This beautifully illustrated book takes you through a full year of celebrations and experiences, all while teaching the importance of expressing gratitude through the Cherokee word otsaliheliga. With a glossary and complete Cherokee syllabary included, this book is a great way to learn about a rich culture that is often overlooked.
A coming-of-age story that tackles race, identity, and determination, The Absolutely True Diary of a Part-Time Indian follows Junior as he defies the odds to attend an all-white high school. Written by bestselling author Sherman Alexie and accompanied by poignant drawings, this heart-wrenching and humorous book is based on the author's own experiences and is a must-read for anyone looking to explore the complexities of growing up Native American.
This powerful children's book recounts the story of an eight-year-old First Nations girl who is taken from her family to live in a residential school. Despite being told to use a number instead of her own name, she holds onto her identity and longing for home. Based on the life of the author's grandmother, I Am Not a Number sheds light on a dark part of Canada's history and reminds us of the importance of never forgetting our past.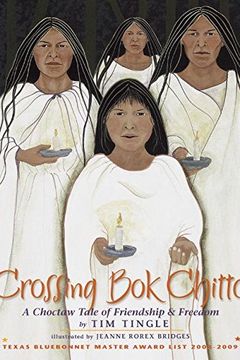 Experience the power of human connection across the Bok Chitto river in this unforgettable tale. Follow young Choctaw girl, Martha Tom, as she discovers the beauty of friendship and the true meaning of freedom on the other side of the river. With stunning illustrations and the captivating storytelling of Choctaw author, Tim Tingle, Crossing Bok Chitto is a must-read for all ages.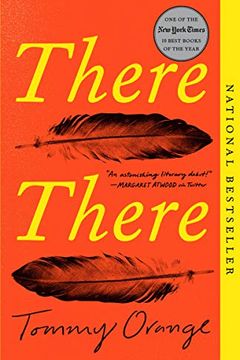 Experience the gripping stories of twelve Native Americans as they come together for the Big Oakland Powwow. From newly-sober Jacquie Red Feather to teenage Orvil performing his first traditional dance, these characters share their struggles with history, spirituality, and sacrifice. Tommy Orange's unforgettable novel offers a poignant and unflinching exploration of modern Native American life.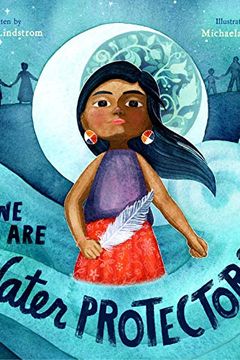 "We Are Water Protectors" is a bold and lyrical picture book that issues an urgent rallying cry to safeguard the Earth's water from harm and corruption. Written by Carole Lindstrom and illustrated by Michaela Goade, it is inspired by Indigenous-led movements across North America. The book highlights the importance of water as the first medicine that affects and connects us all. It tells the story of a young water protector who takes a stand against a black snake threatening to destroy the Earth and poison her people's water.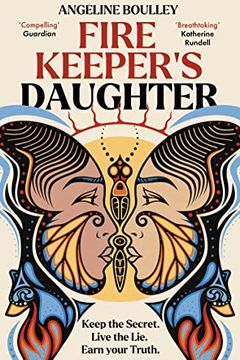 An eighteen-year-old girl grapples with her mixed heritage that has always made her feel like an outsider. She becomes a part of a covert FBI operation after witnessing a shocking murder that leads her into investigating a series of drug-related deaths. But as the deceptions and deaths pile up, Daunis must choose whether to protect her community or stick to the only world she's ever known.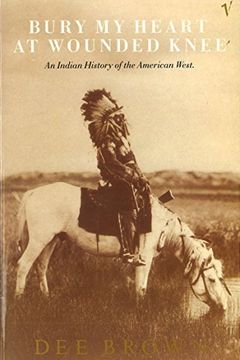 Explore the devastating history of the American Indian's systematic destruction in Bury My Heart at Wounded Knee. This classic bestseller, hailed as "Impossible to put down," is an eloquent and fully documented account of the battles, massacres, and broken treaties that left the Indigenous people defeated and demoralized. Through personal accounts and council records, Dee Brown masterfully tells the story of the Dakota, Ute, Sioux, Cheyenne, and other tribes in their own words, changing our vision of how the West was really won. With an incisive new preface, this 30th-anniversary edition is a must-read for those seeking a unique and disturbing narrative of American history.
Celebrate the warmth and togetherness of food with this book about fry bread. From coast to coast, this dish brings families together for new memories. It's a symbol of traditional and modern, similarity and difference. Don't miss out on this savory slice of culture.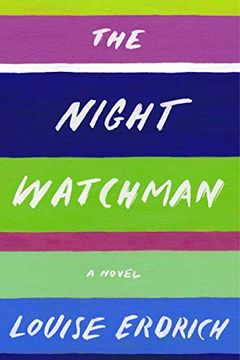 A powerful novel based on the life of a Native American night watchman in rural North Dakota who fights against Native dispossession all the way to Washington, D.C. Themes of love and death are explored with lightness and gravity in elegant prose, sly humor, and depth of feeling. The story follows Thomas Wazhashk, a Chippewa Council member, and Patrice, his class valedictorian coworker at the jewel bearing plant, as they face the consequences of a new "emancipation" bill that threatens the rights of Native Americans. Together they navigate exploitation and danger while trying to protect their community's land and identity. An unforgettable cast of characters grapples with the worst and best impulses of human nature in this majestic work of fiction by a revered cultural treasure.
The Round House by Louise Erdrich
1621 by Catherine O'Neill Grace
The Good Luck Cat by Joy Harjo
An Indigenous Peoples' History of the United States by Roxanne Dunbar-Ortiz
This Tender Land by William Kent Krueger
Thunder Boy Jr. by Sherman Alexie
I Can Make This Promise by Christine Day
When We Were Alone by David A. Robertson
The Birchbark House by Louise Erdrich
Hiawatha and the Peacemaker by Robbie Robertson
A Stranger At Home by Christy Jordan-Fenton
At the Mountain's Base by Traci Sorell
First Laugh--Welcome, Baby! by Rose Ann Tahe
Buffalo Bird Girl by S. D. Nelson
Not My Girl by Christy Jordan-Fenton
How to Coach Girls by Mia Wenjen
The Languages of Native North America by Marianne Mithun
The Elusive Full Ride Scholarship by Alison Foley
Two Roads by Joseph Bruchac
Sweetest Kulu by Celina Kalluk
Code Talker by Joseph Bruchac
The People Shall Continue by Simon J Ortiz
Winter Counts by David Heska Wanbli Weiden
Raccoon's Last Race by Joseph Bruchac
Soldier Sister, Fly Home by Nancy Bo Flood