Best Relationship Books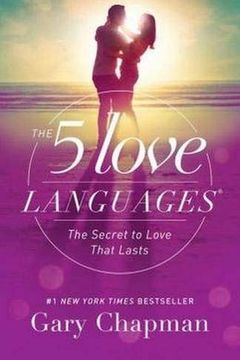 Discover the key to transforming millions of relationships worldwide in this #1 New York Times bestseller. Dr. Gary Chapman shares his proven approach to showing and receiving love, offering practical and insightful wisdom to deepen intimacy with your partner. Updated to reflect the complexities of modern relationships, this book includes a personal assessment to help you discover your love language and that of your loved one. Whether your relationship is flourishing or struggling, The 5 Love Languages can help bring you to deeper levels of intimacy starting today.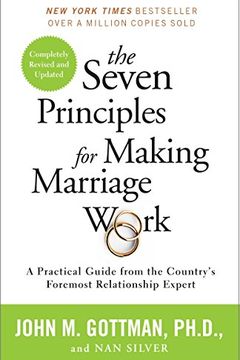 This book offers the seven essential principles for making a marriage work, based on years of research by a psychology professor and marriage expert. The author provides couples with practical and profound strategies for paying attention to each other and creating a strong foundation for conflict resolution. The book includes exercises and questionnaires proven to strengthen marriages and create shared meaning.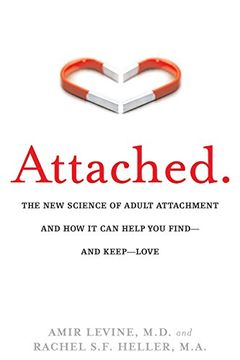 Discover the groundbreaking relationship science that can help you find and sustain love with "Attached". Psychiatrist and neuroscientist Dr. Amir Levine and Rachel Heller explore adult attachment theory, and how it can help explain why some people navigate relationships with ease while others struggle. They guide readers in identifying their attachment style and their partner's, offering a roadmap for building stronger and more fulfilling connections with the ones they love.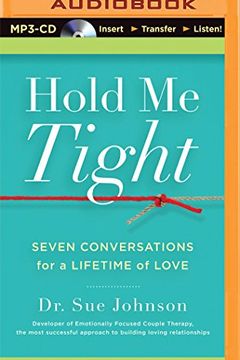 Discover the secret behind successful couples therapy in this groundbreaking book supported by science. Emotionally Focused Therapy views love relationships as an attachment bond and has become widely popular among therapists worldwide. In Hold Me Tight, Dr. Sue Johnson introduces Emotionally Focused Therapy to the general public for the first time. By focusing on key moments in a relationship and using them as touch points for seven healing conversations, couples can learn to reestablish safe emotional connection and preserve the attachment bond. With illuminating advice and practical exercises based on case studies from her practice, couples will discover how to heal and enrich their relationships for a lifetime of love.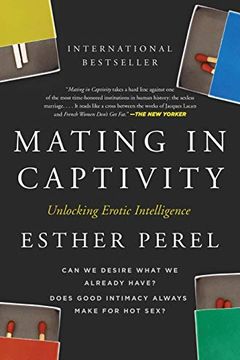 Explore the paradoxical union of domesticity and sexual desire with a bold and provocative new take on intimacy and sex. This therapist's bestselling book draws on over 20 years of experience to examine the complexities of sustaining desire in long-term relationships. With case studies and lively discussion, discover how to bring playful and even poetic sex back home. Wise, witty, and revelatory, Mating in Captivity will transform the way you live and love.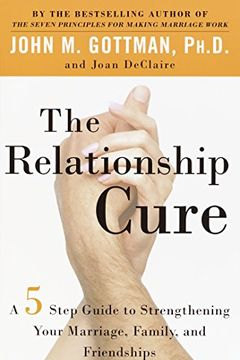 Transform troubled relationships into positive ones with this groundbreaking, practical program. Discover the subtle secrets of building and maintaining strong emotional connections with loved ones, colleagues, and even strangers. Based on two decades of research from the country's foremost relationship expert, this simple five-step program empowers readers to greatly improve all of their relationships. Learn the key elements of healthy relationships and the powerful concept of the emotional "bid." With the tools provided by this New York Times bestselling author, you can become a master at bidding for emotional connection and responding to the bids of others.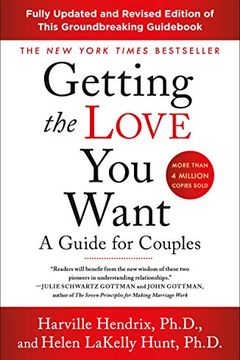 Transform your relationship and discover a lasting source of love and companionship with this bestselling guide. Recommended by therapists and couples worldwide, this book helps you revive romance and remove negativity, listen to your partner, heal childhood experiences, and achieve a common vision for your dream relationship. With a new forward and chapter, this fully revised edition combines psychology, therapy, and neuroscience to help you and your partner connect on a deeper level and experience the joy of a fulfilling relationship.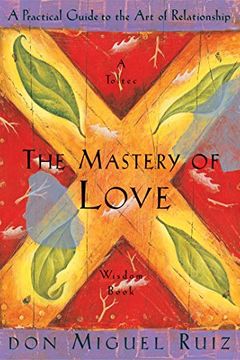 Discover how fear-based beliefs and assumptions can undermine love and lead to suffering in relationships in this insightful book. Using compelling stories, the author shows how to heal emotional wounds, embrace freedom and joy, and nurture playfulness to create healthy, loving relationships. Learn to overcome self-rejection, avoid the war of control, and capture the love within yourself. A must-read for anyone seeking to accept and forgive themselves and others.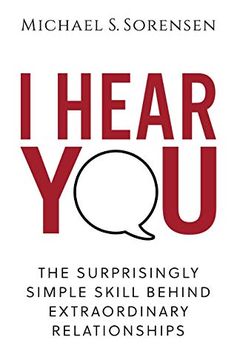 I Hear You
The Surprisingly Simple Skill Behind Extraordinary Relationships
Discover the power of validation - a little-known communication skill that can improve every relationship in your life. In this 3-hour read, learn simple, proven techniques for calming fears, resolving arguments, and increasing love, respect, and appreciation in romantic relationships. Improve your communication skills with coworkers, connect on a deeper level with friends and family, and provide support and encouragement to others. Give validation a chance and be amazed at the difference it can make.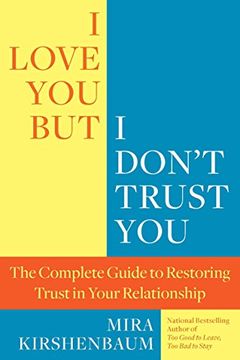 Restore trust in your broken relationship with the help of a renowned couples therapist. From daily dishonesties to monumental betrayals, this guide shows you how to effectively work towards rebuilding trust in your relationship, regardless of how it was damaged. Learn how trust strengthens over time, avoid common mistakes that hinder the healing process, and ultimately feel secure in your relationship once again.
Too Good to Leave, Too Bad to Stay by Mira Kirshenbaum
Love, Sex and Staying Warm by Neil Rosenthal
The Sex-Starved Marriage by Michele Weiner Davis
Tiny Beautiful Things by Cheryl Strayed
Sacred Marriage by Gary Thomas
Difficult Conversations by Douglas Stone
Codependent No More by Melody Beattie
Eight Dates by John Gottman
Deal Breakers by Bethany Marshall
Act Like a Lady, Think Like a Man by Steve Harvey
Come as You Are by Emily Nagoski
Conscious Loving by Gay Hendricks
Couple Skills by Matthew McKay
The Highly Sensitive Person in Love by Elaine N. Aron
The Science of Happily Ever After by TY Tashiro
Nonviolent Communication by Marshall B. Rosenberg
The State of Affairs by Esther Perel
Maybe You Should Talk to Someone by Lori Gottlieb
Love & Respect by Emerson Eggerichs
How to Be an Adult in Relationships by David Richo
No More Mr Nice Guy by Robert A. Glover
Course Of Love by A. de. Botton
Loving Bravely by Alexandra H. Solomon
When Sorry Isn't Enough by Gary Chapman
47 Little Love Boosters for a Happy Marriage by Marko Petkovic M. Sc.
The High-Conflict Couple by Alan E. Fruzzetti
No More Fighting by Alicia Muñoz Lpc
Listen, Learn, Love by Susie Albert Miller
You Are a Badass by Jen Sincero
Why We Love by Helen Fisher
Love At The Speed Of Email by Lisa McKay
The Love Dare by Alex Kendrick
A Little Life by Hanya Yanagihara
Daring Greatly by Brené Brown
The Bright Hour by Nina Riggs
The Wisdom of Sundays by Oprah Winfrey
The Four Agreements by Don Miguel Ruiz
Boundaries by Henry Cloud
Tell Me More by Kelly Corrigan
Radical Candor by Kim Scott
His Needs, Her Needs by Willard F. Jr. Harley
All About Love by Bell Hooks
I'll Push You by Patrick Gray
Wired for Love by Stan Tatkin Mft
Stop Walking on Eggshells by Paul T. T. Mason Ms
Things I Wish I'd Known Before We Got Married by Gary Chapman
Mr. Unavailable and the Fallback Girl by Natalie Lue Nml
Dear John by Nicholas Sparks
The Man's Guide to Women by John Gottman
Why Marriages Succeed or Fail by John Gottman
The Art of Loving by Erich Fromm
The New Rules of Marriage by Terrence Real
Not Nice by Aziz Gazipura
To Date a Man, You Must Understand a Man by Gregg Michaelsen
When the Past Is Present by David Richo
Communication Miracles for Couples by Jonathan Robinson
Date Night In by Ashley Rodriguez
Love Is Never Enough by Aaron T. Beck
201 Relationship Questions by Barrie Davenport
Intellectual Foreplay by Eve Eschner Hogan
woulda. coulda. shoulda. by Jennifer Hurvitz
Love More, Fight Less by Gina Senarighi Cpc
The Marriage Counseling Workbook by Emily Cook Lcmft
Marriage Rules by Harriet Lerner
Why Him? Why Her? by Helen Fisher
How to Be a Person in the World by Heather Havrilesky
The All-or-Nothing Marriage by Eli J Finkel
Happiness Is a Choice You Make by Leland
How to Fall in Love with Anyone by Mandy Len Catron
Become Your Own Matchmaker by Patti Stanger