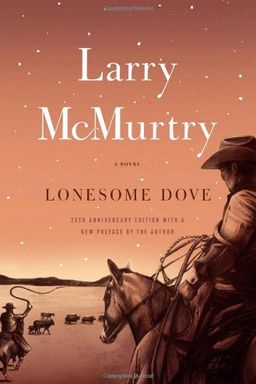 Experience the majestic beauty of the American wilderness through a captivating love story and epic adventure in Lonesome Dove. Follow a cast of unforgettable characters - including heroes, outlaws, and ladies - as they journey through the last wild frontier in Texas. With rich authenticity and masterful writing, this Pulitzer Prize-winning classic is a timeless masterpiece that will make you laugh, weep, and remember.
A 14-year-old girl seeks revenge for her father's murder in the Wild West. With the help of a one-eyed, tough-as-nails U.S. Marshal, Mattie Ross is determined to catch the culprit in Indian Territory. This American classic is a straight and unflinching tale of grit and determination.
This book follows the fascinating story of a big, burly man who knows the ways of the Apache and a woman raising a young son alone on a remote Arizona ranch. Caught in the midst of a love, war, and honor drama, they face the warrior Vittoro and his people rising against the white men. Part of the Louis L'Amour's Lost Treasures project, this novel was faithfully completed by the author's son and is a must-read for anyone who loves action-packed stories of the Wild West.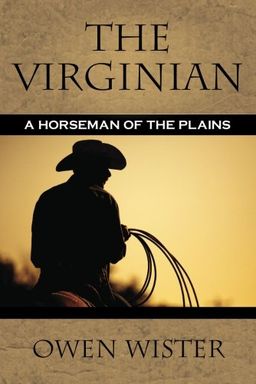 Discover the iconic novel that inspired the Western genre we know and love today. Follow the adventures of a mysterious gunslinger known only as the Virginian in this trailblazing classic by Owen Wister. A must-read for any fan of Western fiction, The Virginian has captivated readers for over a century with its timeless themes and motifs.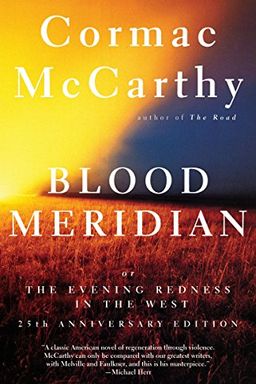 Explore the savage, violent world of America's westward expansion in this subversive epic novel. Based on real historical events, follow the story of a 14-year-old boy who gets caught up in a horrifying world of scalp-hunting and murder on the Texas-Mexico border in the 1850s. Blood Meridian is a dark and twisted take on the Western genre, challenging the myths and legends of the Wild West.
A sweeping saga of power and violence in the American west, tracing the legacy of one Texas family from the Comanche raids of the 1800s to the oil booms of the 20th century. A twelve-year-old boy, captured by the Comanche after they murder his mother and sister, adapts to their way of life and fights in their wars against both other Native Americans and white men. The story follows Eli, his son, and great-granddaughter, exploring the ruthlessness and outsider status that has shaped their family's rise to become one of the wealthiest in Texas. A harrowing and unforgettable masterwork of the American canon, The Son combines the storytelling prowess of Larry McMurtry with the sharpness of Cormac McCarthy.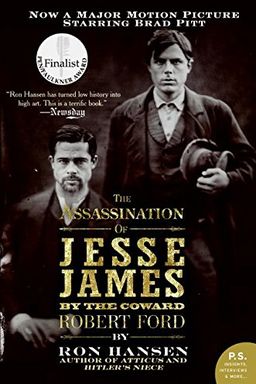 Experience the bloody exploits of Jesse James - a charismatic, spiritual, larger-than-life bad man whose legend captured the imagination of a nation. Meet Robert Ford, the "dirty little coward" who coveted Jesse's fame, torn between dedicated worship and murderous jealousy. This unforgettable story of America's rough and conflicted glory weaves their interweaving paths and twin destinies that would collide in a rain of blood and betrayal. Delve into the myths that made America.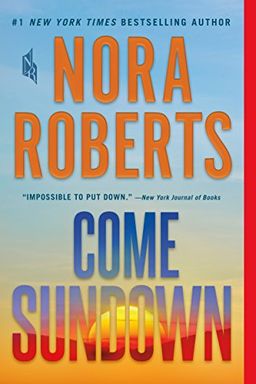 Love, lies, and murder intertwine in a gripping tale of family secrets and devastating loss. The manager of her family's Montana resort, Bodine Longbow doesn't have time for much else - especially not love. That is, until her childhood crush Callen Skinner returns to the ranch. But when a young woman's body is discovered on resort land, both Bodine and Callen become entangled in a dangerous web of suspicion and old family secrets. Will they uncover the truth before it's too late?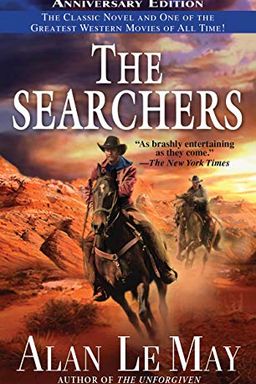 This timeless western fiction follows two men, Martin Pauley and Amos Edwards, as they become searchers after the decimation of their family. They set out in pursuit of missing Debbie Edwards, but they soon realize that they are driven by secrets, guilt, love, and rage, seeking more than just revenge. This epic tale of courage defies the dangers of the real American frontier and has been praised as "brashly entertaining" by the "New York Times." Originally published in 1954 and inspiring the infamous film "The Searchers," this novel has returned to print and is sure to captivate new audiences.
A young man named Shell Tucker embarks on an adventure to retrieve the $20,000 his father was carrying before he died. Two of the men who stole it were his friends, but Tucker is determined to uphold his father's reputation and retrieve the money for his family back home. With the odds against him, can he succeed?
The Hell Bent Kid by Charles O. Locke
Smoky the Cowhorse by Will James
The Ox-Bow Incident by Walter Van Tilburg Clark
Riders of the Purple Sage by Zane Grey