Sort by
Latest Recommendations First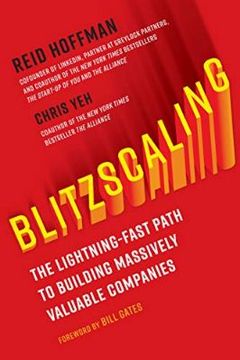 Blitzscaling
The Lightning-Fast Path to Building Massively Valuable Companies
Discover the secret to scaling massively valuable companies with the award-winning Masters of Scale podcast host's book. Learn the techniques of "blitzscaling" for growing at a breakneck pace and achieving the goal of going from one to one billion - as quickly as possible. Explore the necessary shifts and unique challenges that arise at each stage of a company's life cycle, from business model design to hiring and managing. Whether your business has ten employees or ten thousand, Blitzscaling is the essential playbook for winning in a world where speed is the only competitive advantage that matters.
@max_damore One of my favorite business books ever.     
–
source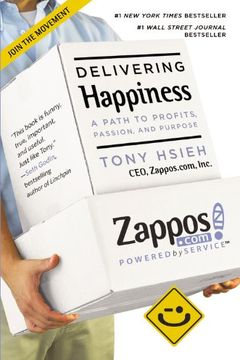 Discover how to make your company a success by prioritizing employee happiness and creating a unique company culture. Zappos CEO Tony Hsieh shares the secrets behind the online retailer's billion-dollar success, from encouraging personal growth to making customer service everyone's responsibility. In "Delivering Happiness," you'll learn the lessons Hsieh has gleaned from his experiences in business and life, from a worm farm to a pizza business to Zappos and beyond. A #1 New York Times and Wall Street Journal bestseller, this book proves that happiness and success go hand in hand.
I just heard about the passing of Tony Hsieh 💔 (CEO of @Zappos) In my eyes he's one of the original icons of the startup world and The Godfather of building company culture. RIP Tony 😢 I also highly recommend reading his book "Delivering Happiness"     
–
source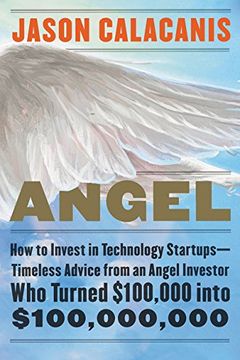 Learn the secrets of successful startup investing from one of Silicon Valley's most accomplished angels. With a proven method for creating wealth, Jason Calacanis guides readers through the minds of successful investors and reveals how to evaluate new ventures, calculate risks and rewards, and leverage relationships with angels for maximum results. Whether a seasoned entrepreneur or an aspiring investor, this guide is sure to inspire and educate. Buckle up for a wild ride into the world of angel investing!
@Jason The Angel book and podcast are two of my all time favorites. I've listened to the book twice on audible. Tons of great advice for every aspiring angel investor.     
–
source