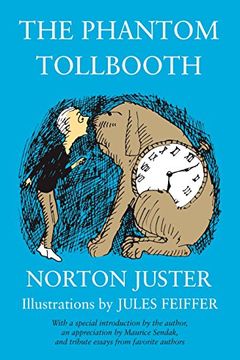 Embark on a whimsical adventure in the Lands Beyond with Milo, a bored young boy who discovers a mysterious tollbooth in his room. Journey to the Island of Conclusions, learn about time from a ticking watchdog, and even embark on a quest to rescue Rhyme and Reason. With humor and warmth, this classic story celebrates the wonder and excitement of life.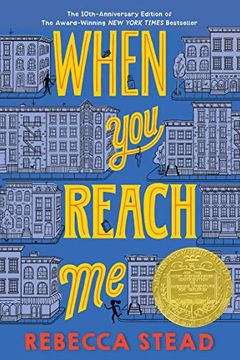 A suspenseful tale for young readers follows a sixth-grader named Miranda who begins receiving messages from an unknown sender. As the messages become more personal and prove their accuracy by predicting future events, Miranda starts to believe that she holds the key to preventing a tragedy from occurring. But time is running out, and the final note she receives may suggest that it's already too late.
Embark on a whimsical adventure through Fairyland with twelve-year-old September as she helps the unpredictable and fickle new Marquess retrieve a talisman from the enchanted woods. With new friends like a book-loving Wyvern and a mysterious boy named Saturday, September must save Fairyland from destruction. Written for readers of all ages who love the charm of Alice in Wonderland and the soul of The Golden Compass. Beautifully illustrated by acclaimed artist Ana Juan, this is a reading experience unto itself.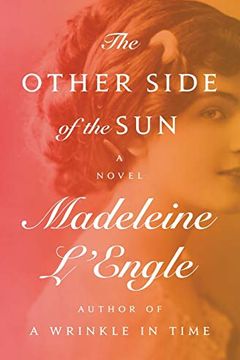 A young British bride in the American South after the Civil War discovers that her new family is not what they seem in this atmospheric novel from a National Book Award-winning author. As she uncovers dangerous secrets, she stirs up a darkness that was meant to stay buried. This involving and suspenseful story showcases Madeleine L'Engle's talent for storytelling.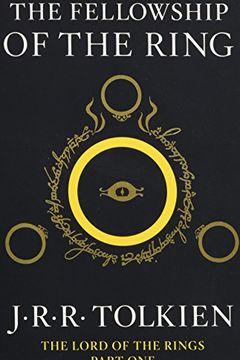 This epic adventure follows Frodo Baggins as he embarks on a perilous journey to destroy the One Ring, which holds immense power and was previously lost by the dark lord, Sauron. The fate of Middle-earth hangs in the balance as Frodo faces daunting challenges along the way. Will he succeed in his quest to stop Sauron and save the world?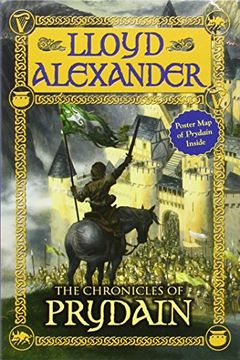 Embark on an unforgettable journey through the magical land of Prydain alongside Taran the Assistant Pig-Keeper and his companions in this beloved fantasy series. With over two million copies in print and numerous accolades, including a Newbery Medal and Honor, this classic tale has enchanted young readers for over thirty years and set the standard for excellence in children's fantasy literature. Join the adventure across twenty different languages and discover why The Chronicles of Prydain remain a timeless favorite.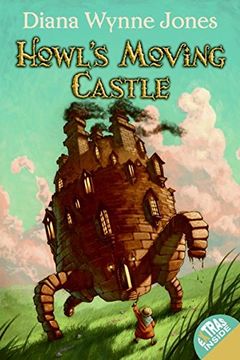 A young girl named Sophie finds herself under a spell that turns her into an old woman, and her only hope of breaking it lies in the enigmatic Wizard Howl's ever-moving castle. In order to untangle the enchantment, Sophie must navigate various obstacles and confront the heartless Howl, all while discovering newfound depths within herself.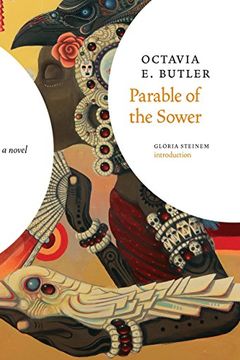 Enter a world decimated by chaos and violence in this gripping novel. Lauren Olamina is one of the few survivors in a crumbling Los Angeles, struggling to maintain hope with her family behind the safe walls of their compound. But when tragedy strikes, Lauren sets out on a dangerous journey to salvation, facing a world ravaged by drugs, disease, war and water shortages. With hyperempathy, a rare condition that makes her incredibly sensitive to the pain of others, Lauren must navigate through a hostile landscape to reach safety, and perhaps even bring about a new and better future for mankind.
Explore a magical world beyond the wardrobe with four siblings as they embark on an unforgettable adventure in Narnia. Led by Lucy, they meet Aslan, the Great Lion, and witness awe-inspiring wonders that redefine their worldviews. Their experiences shake the very foundation of their reality and leave them transformed forever.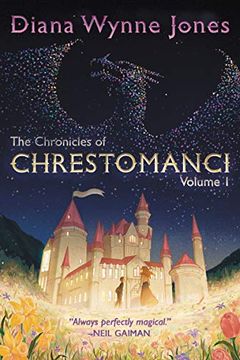 Enter the magical world of Chrestomanci! In this bestselling series, orphaned siblings Cat and Gwendolen Chant come under the guardianship of Chrestomanci, a nine-lived enchanter who polices the many worlds of the multiverse. Volume I contains the first two books, Charmed Life and The Lives of Christopher Chant, with delightful humor and captivating characters that will enchant fans of authors like Soman Chainani and Rick Riordan. Don't miss this timeless classic with brand-new cover art!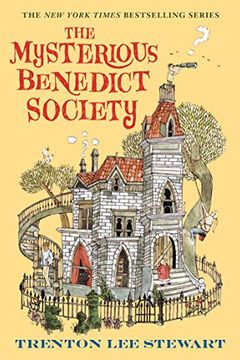 Join four gifted children on a secret mission that only the most intelligent and resourceful could complete. They must go undercover at the Learning Institute for the Very Enlightened, where there are no rules. They'll face physical and mental trials beyond their wildest imaginations and have no choice but to turn to each other for support. But will their newfound friendship be enough to pass the most important test of all? Welcome to the world of The Mysterious Benedict Society.
All Systems Red by Martha Wells
Circus Mirandus by Cassie Beasley
The Search for WondLa by Tony Diterlizzi
Station Eleven by Emily St. John Mandel
Edge Chronicles by Paul Stewart
The Dark is Rising by Susan Cooper
A Darker Shade of Magic by V. E. Schwab
Fortunately, the Milk by Neil Gaiman
The First Fifteen Lives of Harry August by Claire North
Doomsday Book by Connie Willis
A Tale Dark and Grimm by Adam Gidwitz
His Dark Materials by Philip Pullman
The Wonderful Flight to the Mushroom Planet by Eleanor Cameron
Journeys Through Time & Space by Mark Twain
Midnight Robber by Nalo Hopkinson
The Small Rain by Madeleine L'Engle
Timeless by Armand Baltazar
A Live Coal in the Sea by Madeleine L'Engle
The City of Ember by Jeanne Duprau
Redemption in Indigo by Karen Lord
A Tale of Time City by Diana Wynne Jones
Artemis Fowl by Eoin Colfer
Over Sea, Under Stone by Susan Cooper
The Forbidden Library by Django Wexler
Every Heart a Doorway by Seanan McGuire
The Glass Sentence by S. E. Grove
Noumenon by Marina J. Lostetter
Salt Fish Girl by Larissa Lai
Certain Women by Madeleine L'Engle
Highway of Eternity by Clifford D. Simak
The Icarus Girl by Helen Oyeyemi
A Stitch in Time by Amanda James
The Pictish Child by Jane Yolen
Ilsa by Madeleine L'Engle
The House of Discarded Dreams by Ekaterina Sedia