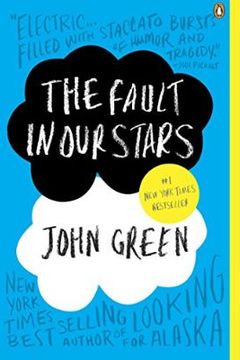 A heart-wrenching yet witty tale about Hazel, a terminally ill teen who finds unexpected love in Augustus at a cancer support group. This powerful story explores the beauty and pain of life, love and mortality in a bold, raw, and insightful way.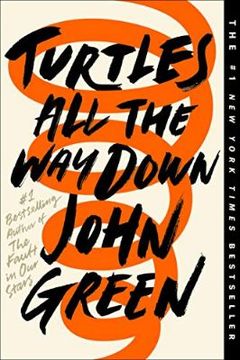 This bestselling novel from the acclaimed author of "Looking for Alaska" and "The Fault in Our Stars" tells a story of love, friendship, and resilience through the eyes of Aza Holmes. Aza never planned to investigate the disappearance of a billionaire, but the reward money is too good to ignore. Alongside her best friend Daisy, Aza navigates the storm of her own thoughts while uncovering secrets about the Pickett family. With beautiful writing and unflinching honesty, this book is a must-read for anyone in need of a reminder of the power of friendship and the strength of the human spirit.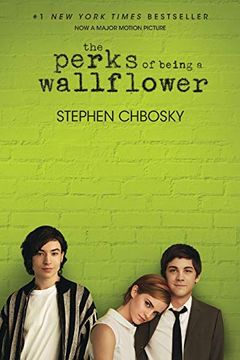 Experience the highs and lows of high school in this coming-of-age tale. Follow the journey of a teenager as he navigates first dates, family drama, new friends, and the thrills and dangers of sex and drugs. Along the way, discover the power of friendship and the resilience of the human spirit in the face of adversity. Don't miss out on this poignant and wild ride of growing up.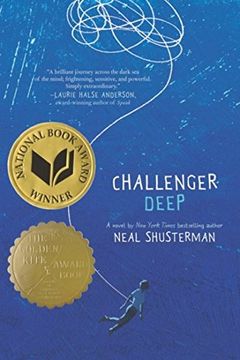 This award-winning novel by Neal Shusterman takes readers into the mind of brilliant high school student Caden Bosch, who is struggling with mental illness. As he joins a ship headed for the deepest point on Earth, the southern part of the Marianas Trench, Caden is designated as the artist in residence to document the journey with images. But as his odd behavior becomes more noticeable, Caden is torn between his loyalty to the captain and the allure of mutiny. Challenger Deep is a powerful and personal portrayal of mental illness that will leave a lasting impact on readers.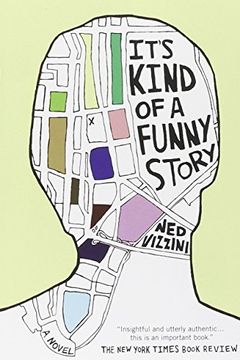 This book follows the journey of a determined New York City teenager who, after the pressure of succeeding becomes too much, finds himself in a mental hospital. There, he meets an array of interesting characters and is finally able to address the sources of his anxiety. Written by a former psychiatric hospital patient, this is a touching and unexpected tale about the road to happiness.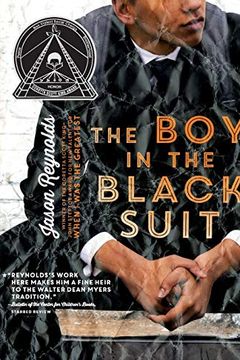 A poignant and moving story about grief, redemption, and grace, this book follows seventeen-year-old Matt who wears a black suit every day for his job at a funeral home, trying to make ends meet after his mother's death. Then, he meets Lovey, a girl who's been through more than he can imagine, but who never cries and is tough in the way Matt wishes he could be. Together, they learn how to rise up when life keeps knocking them down.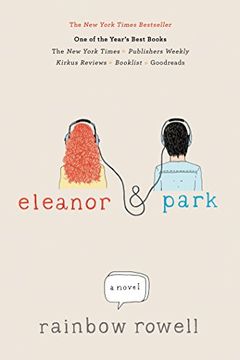 This novel tells the story of two high school students, Eleanor and Park, who, despite their differences, fall in love. Eleanor's chaotic life, mismatched clothes, and red hair make her stand out while Park hides behind his black t-shirts, headphones, and books. Through late-night conversations and mix tapes, they begin to connect and fall in love, experiencing all the excitement and uncertainty of first love.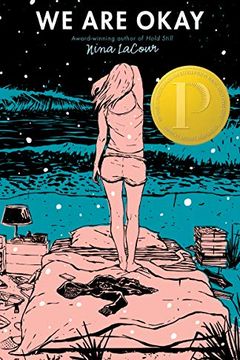 A beautifully crafted novel that offers a raw, honest portrayal of grief, loneliness, and the power of love. When Marin leaves everything behind, she finds herself struggling to outrun tragedy and the pain of her past. Months later, she's alone in a dorm waiting for her best friend to visit and finally confront the unsaid. This moving, poignant story is a must-read for anyone who's ever felt lost or alone. Praise for the novel's exquisite writing, emotional impact, and profound beauty makes We Are Okay a moving portrait of healing and resilience.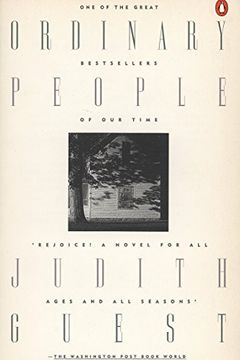 A family's struggle to heal after a traumatic event is the focal point of this poignant novel. Meet the Jarrets: a typical American family with a loving father, a devoted mother, and two sons. But when tragedy strikes, their seemingly perfect lives unravel, leaving them to grapple with grief, guilt, and a sense of isolation. Judith Guest's "Ordinary People" is a touching exploration of family dynamics, the complexity of human emotions, and the resilience of the human spirit.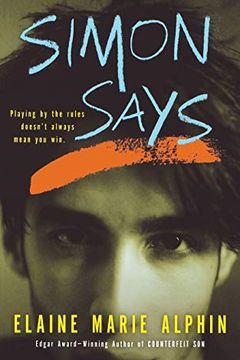 Discover the story of two prodigies at a private arts high school. Charles Weston enrolls in hopes of meeting the famous Graeme Brandt, author of a novel that deeply resonates with him. However, things take a turn when the two clash, leading down a dangerous path.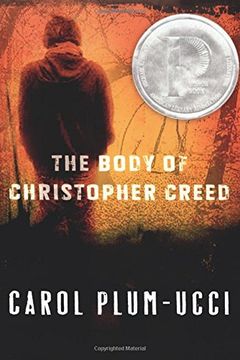 This intriguing coming-of-age novel explores the disappearance of a high school outcast, Chris Creed, and the aftermath that tears a small town apart. Through the eyes of 16-year-old Torey Adams, readers are taken on a journey of searching for truth, facing lies, and experiencing the pain of tragedy. The story sheds light on the human need to point fingers and find someone to blame. With an interview with the author and a reader's guide, this book is sure to spark thoughtful discussions.
The Catcher in the Rye by J. D. Salinger
Paper Towns by John Green
Will Grayson, Will Grayson by John Green
Untwine by Edwidge Danticat
Let It Snow by John Green
A Separate Peace by John Knowles
An Abundance of Katherines by John Green
The Spectacular Now by Tim Tharp
Prep by Curtis Sittenfeld
Paper Covers Rock by Jenny Hubbard