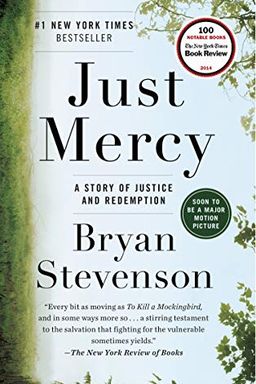 This powerful true story follows the journey of a young lawyer who founded the Equal Justice Initiative, a legal practice committed to defending those in need. Through his defense of a young man wrongly sentenced to die, the lawyer is drawn into a world of conspiracy and political maneuvering, ultimately transforming his understanding of justice and mercy. Just Mercy provides a poignant window into the lives of those who have been defended and serves as a call for compassion and redemption in our broken system of justice.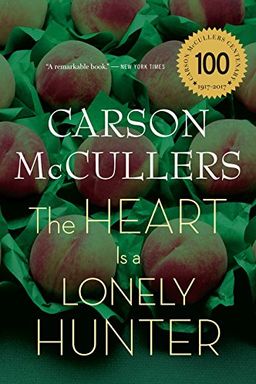 This enduring masterpiece from a literary sensation tells the story of John Singer, a deaf-mute who becomes the confidant for misfits in a small Georgia mill town. When Singer's companion goes insane, he moves into the Kelly house, where Mick Kelly finds solace in her music. McCullers weaves a haunting, unforgettable tale that gives voice to the rejected, forgotten, and mistreated. With themes of isolation, racial tensions, and the search for beauty, this novel is just as powerful and timely now as it was when it was published in 1940.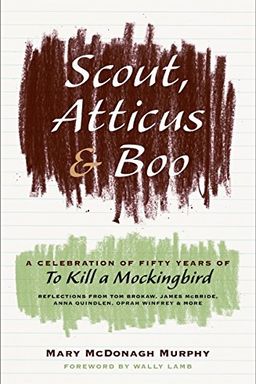 Discover the impact of To Kill a Mockingbird through the lens of famous figures such as Oprah, Anna Quindlen, and Tom Brokaw. Scout, Atticus, and Boo features interviews with these prominent individuals, compiled by filmmaker Mary Murphy to create the perfect companion to Harper Lee's iconic American novel. Also including a foreword from acclaimed writer Wally Lamb, this book commemorates the 50th anniversary of a beloved classic.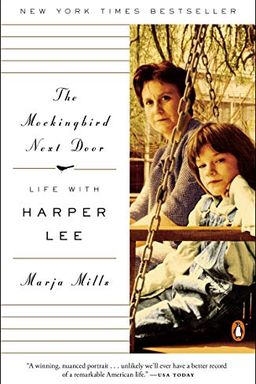 This book explores the life of Harper Lee, the celebrated author of To Kill a Mockingbird, through interviews and conversations with Lee and her sister. Learn about their upbringing in the Deep South and how the iconic novel affected their lives in this intimate and nuanced portrait.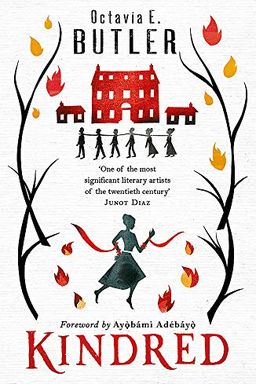 Travel through time and experience the heartbreaking journey of Dana, a black woman who finds herself transported from 1976 to 1815 and assumed to be a slave. When Dana saves the life of plantation owner Rufus, she is inexplicably drawn to him and forced to keep saving him as their bond grows stronger with each time travel. This ground-breaking exploration of power and responsibility by Octavia E. Butler is a must-read for fans of The Handmaid's Tale, The Power and Yaa Gyasi's Homegoing.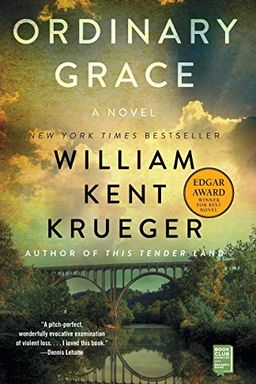 A coming-of-age story set in New Bremen, Minnesota in 1961, Ordinary Grace follows thirteen-year-old Frank Drum as he navigates a summer filled with tragedy and loss. When unexpected death strikes his family, Frank is forced to mature quickly and face adult themes like adultery, betrayal, and secrets. The novel is told from Frank's perspective forty years later and explores themes of wisdom and grace in the face of tragedy.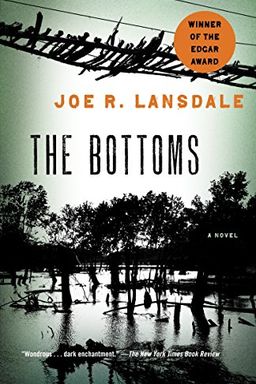 Immerse yourself in the world of 1930s East Texas where the Depression looms and racial tensions run high. When a young boy and his sister stumble upon the brutally murdered body of a black woman, their small town community is thrown into chaos. When a second body is found, the pressure rises and an innocent black man is on the verge of being lynched. In this classic American thriller, follow the siblings' journey as they uncover the true killer and struggle to find truth in a world divided by skin color.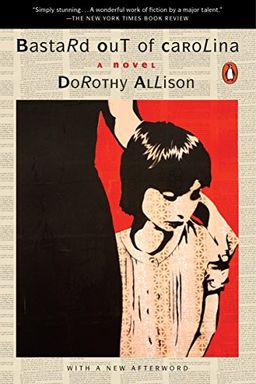 This novel is a profound exploration of family dynamics in the rural South. At its core is Bone, a young girl who sees the world with a mercilessly keen eye. But as she navigates a vicious stepfather and a family triangle that tests the loyalty of her mother Anney, Bone finds herself caught in a harrowing tangle that leads to a final encounter from which there can be no turning back. Critically acclaimed and compared to the likes of To Kill a Mockingbird, this book is a must-read for fans of Southern literature.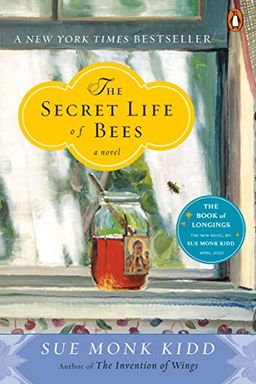 A moving novel about a young girl, Lily Owens, who discovers the hidden secrets of her mother's past. Set in 1964 South Carolina, Lily escapes with her fierce-hearted black "stand-in mother," Rosaleen, to Tiburon where they meet an eccentric trio of black beekeeping sisters. As Lily is introduced to the mesmerizing world of bees and honey, she learns about the Black Madonna and the power of female strength. A remarkable story that will resonate with women for generations.
A powerful story set in the Jim Crow South, where prejudice takes many forms both subtle and brutal. Laura McAllan tries to raise her children on her husband's Mississippi farm, which she finds foreign and frightening, while two young men return from the war to work the land. One, a charming and haunted white man, and the other, a black man considered less than human by the society he fought for. Their unlikely friendship drives this novel to its tragic conclusion, told from the perspectives of each family member.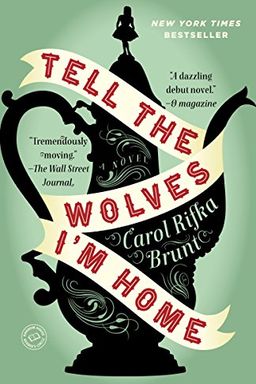 A moving coming-of-age story of love, grief, and friendship set in 1987, the protagonist June finds solace only in the company of her uncle, renowned painter Finn Weiss. But when Finn dies, June's world is turned upside down. A surprise acquaintance, Toby, enters her life and helps her heal while revealing unknown truths about Finn and her own heart. Touching and unforgettable, this novel shows how compassion can make us whole again.
The Sacred Place by Daniel Black
The Grapes of Wrath by John Steinbeck
Invisible Man by Ralph Ellison
Harper Lee's To Kill a Mockingbird by Michael J. Meyer
A Lesson Before Dying by Ernest J. Gaines
Mockingbird by Charles J. Shields
Iron Lake by William Kent Krueger
Dollbaby by Laura Lane McNeal
My Last Days as Roy Rogers by Pat Cunningham Devoto
The Queen of Palmyra by Minrose Gwin
Prince Edward by Dennis McFarland
The Sound and the Fury by William Faulkner
A Raisin in the Sun by Lorraine Hansberry
Wingshooters by Nina Revoyr
Ellen Foster by Kaye Gibbons
Bombingham by Anthony Grooms
The Well and the Mine by Gin Phillips
Year the Colored Sisters Came to Town by Jacqueline Guidry
Go Set a Watchman by Harper Lee