Best Confidence Books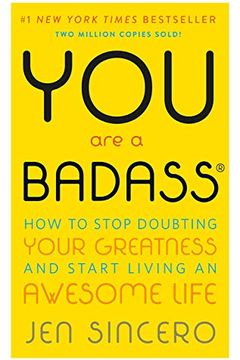 You Are a Badass
How to Stop Doubting Your Greatness and Start Living an Awesome Life
This self-help book is perfect for those who desire a better life but don't want to be caught seeking help. With 27 entertaining chapters, Jen Sincero provides stories, exercises, and advice on identifying and changing self-sabotaging behavior, overcoming fears, increasing income, and finding self-love. You Are a Badass will teach you how to create a life you love, and use The Force to achieve your goals.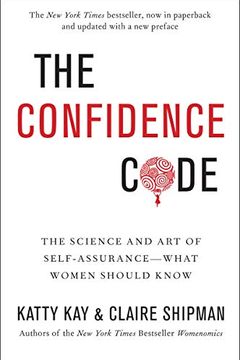 Boosting self-confidence is crucial for success, both professionally and personally. However, many women struggle with self-doubt. In this bestselling book, two renowned journalists reveal the surprising reasons behind this and offer innovative techniques for strengthening self-assurance. Backed by research in neuroscience and psychology, this book shows how women can take risks, take action, and permanently shift their thinking patterns to achieve their goals and live empowered lives. Featuring insightful interviews with influential women from the worlds of politics, sports, and the arts, this is a must-read for every woman.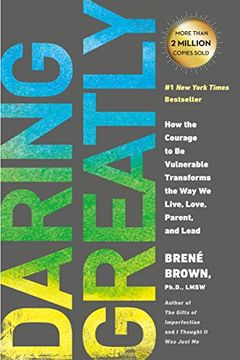 Daring Greatly
How the Courage to Be Vulnerable Transforms the Way We Live, Love, Parent, and Lead
Discover the transformative power of vulnerability with this #1 New York Times bestseller by thought leader Brené Brown. Based on twelve years of pioneering research, Daring Greatly dispels the myth that vulnerability equals weakness and teaches us that it's actually our most accurate measure of courage. Brown reveals how vulnerability is the birthplace of love, belonging, joy, and creativity, and explains how shutting ourselves off from vulnerability can distance us from the experiences that bring meaning to our lives. With Daring Greatly, step into the arena and let yourself be seen.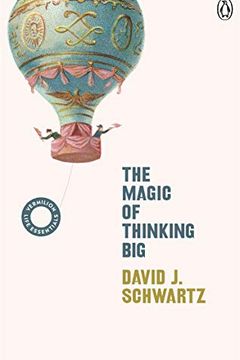 Discover the power of thinking big with this program designed by Dr. David J Schwartz. Learn how to achieve success and satisfaction in your job, family, and community, without relying on innate talent or intellect. This book offers practical methods for developing the habit of thinking and behaving in ways that lead to great success.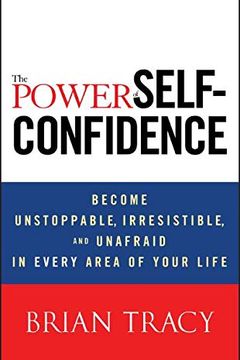 Discover the key to success and fulfillment with "The Power of Self-Confidence." With this book, mastermind Brian Tracy shares the secrets to developing and maintaining high levels of confidence to exceed your own potential. Learn how to grow your confidence to become unstoppable and achieve your goals. Packed with wisdom and valuable lessons, this book is a must-read for anyone looking to improve their self-worth and productivity.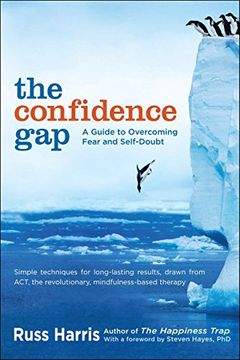 This book explores how to overcome self-doubt and build confidence using Acceptance and Commitment Therapy (ACT). Rather than trying to "get over" fears, the author suggests forming a new relationship with them. Readers will learn how to clarify values, handle negative thoughts, and transform their relationship with anxiety. The Confidence Gap offers a surprising solution to the struggles that many of us face when dealing with our insecurities.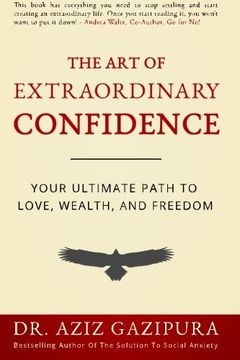 Unlock the power of self-confidence with this inspiring and liberating book. Dr. Aziz guides you on the path towards ever-increasing confidence by eliminating self-doubt and negative thinking, mastering five ways to overcome fear, boosting your social power, and enjoying more love in all your relationships. With stories, activities, humor, and powerful tools, you will learn how confidence can lead to greater success, wealth, and happiness in all areas of your life.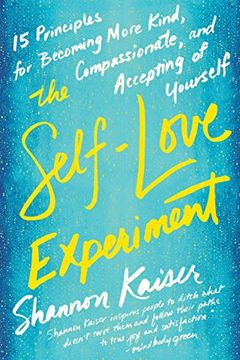 Overcome your fears, gain confidence, and become your own best friend with The Self-Love Experiment. Whether you're struggling with weight loss, finding your dream job or soul mate, or getting out of debt, author Shannon Kaiser shows you that it all starts with self-love and acceptance. With a simple yet powerful plan, this book guides you through removing fear-based thoughts and transforming your habits for a more passionate, purpose-filled life. Join the journey to true self-acceptance and love.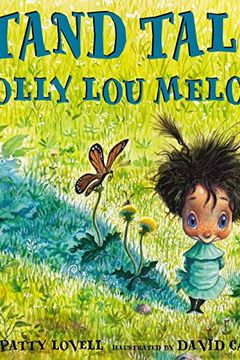 "Stand Tall, Molly Lou Melon" inspires readers with its empowering message of self-acceptance and resilience. Follow Molly Lou Melon, whose unique qualities of being short, clumsy, and with a voice like a bullfrog, make her special. Even when faced with a bully in a new school, Molly Lou Melon stands up for herself and takes her grandmother's advice to heart: walk proud, smile big, and sing loud."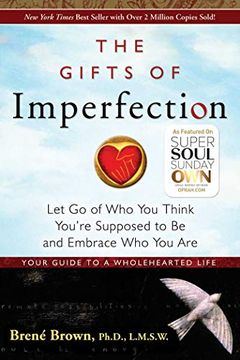 Learn how to embrace your imperfections and recognize your worth with this inspiring book by a New York Times best-selling author and professor. Through a decade of research, the author shares ten guideposts for Wholehearted Living, exploring how to cultivate courage, compassion, and connection. In this powerful read, you'll discover how to wake up each day feeling like you are enough and deserving of love and belonging.
The Six Pillars of Self-Esteem by Nathaniel Branden
Year of Yes by Shonda Rhimes
Big Magic by Elizabeth Gilbert
I Am Enough by Grace Byers
Chrysanthemum by Kevin Henkes
Psycho-Cybernetics by Maxwell Maltz
The Ultimate Secrets of Total Self-Confidence by Robert Anthony
Confidence Hacks by Barrie Davenport
Giraffes Can't Dance by Giles Andreae
Dear Girl, by Amy Krouse Rosenthal
The Dot by Peter H Reynolds
The 7 Habits of Highly Effective People by Stephen R. Covey
Braving the Wilderness by Brené Brown
How to Develop Self-Confidence and Influence People by Public Speaking by Dale Carnegie
Amazing Grace by Mary Hoffman
I Like Myself! by Karen Beaumont
Think and Grow Rich by Napoleon Hill
The Power of Positive Thinking by Norman Vincent Peale
It's Okay To Be Different by Todd Parr
The Lion Inside by Rachel Bright
Spoon by Amy Krouse Rosenthal
I'm Gonna Like Me by Jamie Lee Curtis
Remarkably You by Pat Zietlow Miller
Rock What Ya Got by Samantha Berger
The OK Book by Amy Krouse Rosenthal
Wire Your Brain for Confidence by Louisa Jewell
Beautiful You by Rosie Molinary
The Charisma Myth by Olivia Fox Cabane
Unfu*k Yourself by Gary John Bishop
Radical Self-Love by Gala Darling
The Confidence Effect by Grace Killelea
The 5 Love Languages by Gary Chapman
How to Have Confidence and Power in Dealing with People by Leslie T. Giblin
A Bad Case of Stripes by David Shannon
How to Win Friends and Influence People by Dale Carnegie
Mindset by Carol S. Dweck
The Power of Your Subconscious Mind by Joseph Murphy
What to Say When You Talk to Your Self by Shad Helmstetter
Mr. Tiger Goes Wild by Peter Brown
Love Yourself Like Your Life Depends on It by Kamal Ravikant
The Big Leap by Gay Hendricks
Spaghetti in a Hot Dog Bun by Maria Dismondy
Not Quite Snow White by Ashley Franklin
The Art of Asking by Amanda Palmer
Dear Boy, by Paris Rosenthal
Tomorrow I'll Be Brave by Jessica Hische
Feel the Fear and Do It Anyway by Susan Jeffers
The Crown on Your Head by Nancy Tillman
The Confidence Code for Girls by Katty Kay
Get Out of Your Mind and Into Your Life by Steven C. Hayes
All The Ways To Be Smart by
Giraffe Problems by Jory John
Where Oliver Fits by Cale Atkinson
Ultimate Confidence by Marisa Peer
The Self Confidence Workbook by Barbara Markway
Not Nice by Aziz Gazipura
The Unlimited Self by Jonathan Heston
The Self-Esteem Workbook by Glenn R. Schiraldi
Self-Esteem by Matthew McKay
Creative Confidence by Tom Kelley
Healing Your Emotional Self by Beverly Engel
Ten Days to Self-Esteem by David D Burns
Building Confidence by Barrie Davenport
How to Love Yourself by Lodro Rinzler
Tough Guys Have Feelings Too by Keith Negley
The Psychology of Self-Esteem by Nathaniel Branden
Body Kindness by Rebecca Scritchfield
13 Things Mentally Strong People Don't Do by Amy Morin
Princess Hyacinth by Florence Parry Heide
You Are a Badass at Making Money by Jen Sincero
Overcoming Low Self Esteem 2Nd Edition by Melanie Fennell
Mastering Your Mean Girl by Melissa Ambrosini
Stop Doing That Sh*t by Gary John Bishop
What a Time to Be Alone by Chidera Eggerue
What's Right with Me by Carlene Deroo
The Self-Care Solution by Jennifer Ashton
What Do You Love About You? by Karen Lechelt