Best Remote Work Books
Remote work is increasingly becoming the new normal. Both employees and employers are realizing the benefits of remote work. Here's some books we found to be useful in learning how to manage your time, energy and work/life balance when working remotely or managing remote teams.

Discover the benefits and challenges of the "work from home" trend in Remote, an illuminating new book from bestselling authors Fried and Hansson. Learn why remote work is here to stay and how it can benefit businesses by increasing their talent pool, reducing turnover, and improving the ability to conduct business across multiple time zones. With one in five global workers telecommuting frequently, and nearly ten percent working from home daily, the new paradigm of "move work to the workers, rather than workers to the workplace" is steadily on the rise. Moms in particular will welcome this trend, with 60% wishing they had a flexible work option. In Remote, Fried and Hansson will convince readers that letting all or part of work teams function remotely is a great idea--and they're going to show precisely how a remote work setup can be accomplished.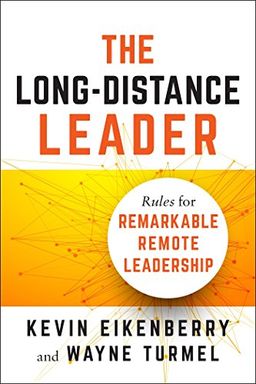 This book focuses on the challenges of remote leadership and how to overcome them. With a rising number of leaders working from a distance, it's important to understand how to lead effectively without being physically present. Authors Kevin Eikenberry and Wayne Turmel cover the 3 O's: Ourselves, Others, and Outcomes, providing practical advice on how to cultivate the right mindset, engage team members from afar, and achieve desired results using technology. This book is a must-read for motivated leaders who want to improve their remote work and team management skills.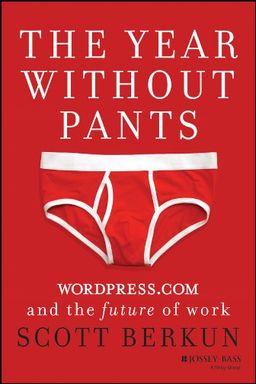 Discover the unconventional work culture of Automattic, the company behind WordPress.com, with "The Year Without Pants." Written by former Microsoft veteran Scott Berkun, this behind-the-scenes account shares the secrets behind their phenomenal success, including unique insights on creativity, productivity, and leadership. Find out why this convention-defying company of only 120 employees has a similar impact on the future of the internet as giants like Google and Facebook, and what vital lessons all organizations can learn from their methods. Informative and entertaining, this book offers a glimpse into the future of work culture.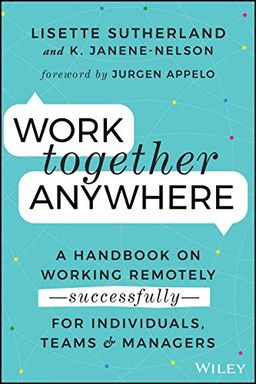 Discover how remote teams can effectively work together with Work Together Anywhere, a comprehensive guide for optimizing team success in today's global economy. Author Lisette Sutherland offers actionable advice for advocating work-from-home options, maximizing productivity, collaborating on complex projects, sharing confidential documents, and saving money while attracting the best talent. This inspiring must-have guide promotes agility, camaraderie, and collaboration for thriving in the digital arena.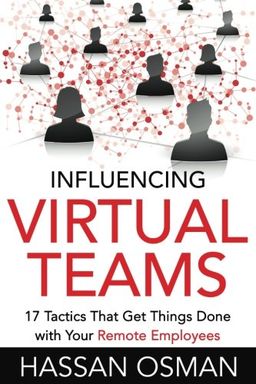 This book teaches the psychological secrets of persuasion to effectively manage remote teams. It offers step-by-step tactics to improve team engagement, commitment, and productivity. Learn how to increase compliance with a single word, set deadlines, establish trust, increase reliability and likeability, ensure 100% commitment, and more. With this book, you'll know how to make someone reply to your email, leave the perfect voice message, and use your voice to your advantage. Get your copy and start managing your virtual team today.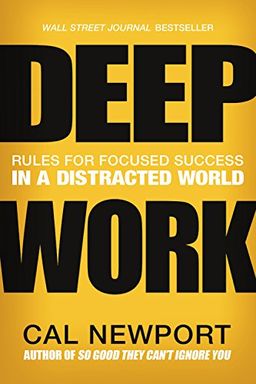 Deep Work
Rules for Focused Success in a Distracted World
Master the valuable skill of deep work, the ability to focus without distraction on complex tasks, and achieve extraordinary results. Author Cal Newport celebrates the power of concentration and presents a rigorous training regimen to cultivate a deep work ethic. Through cultural criticism and memorable stories, Deep Work provides actionable advice for anyone seeking success in a distracted world.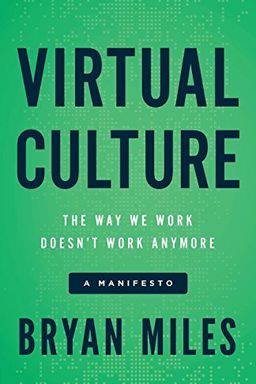 Upgrade your workplace environment with VIRTUAL CULTURE, a visionary book that champions the benefits of remote working. Author Bryan Miles shows how the future of business is virtual and saving money through remote working is just the beginning. Discover how creating a result-oriented virtual culture can help retain amazing talent while embracing the future of work.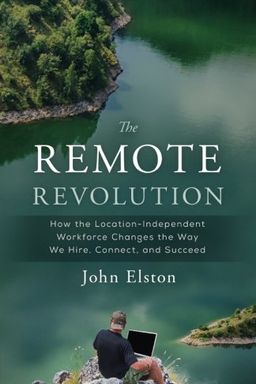 The Remote Revolution
How the Location-Independent Workforce Changes the Way We Hire, Connect, and Succeed
Discover the revolutionary concept of remote work and how it can transform your hiring practices and inspire your employees, in this book by CEO John Elston. Learn from the author's real-life experiences as a location-independent professional and see how this new way of working can boost productivity, creativity, and more. Don't miss out on the opportunity to take your company to the next level with The Remote Revolution.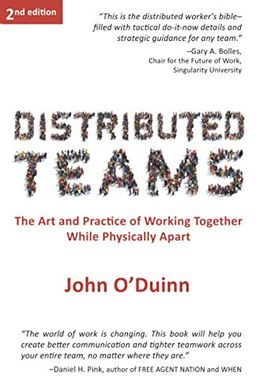 Discover the secrets to building a successful career and team culture in a distributed workplace. This updated second edition features best practices from over 28 years of experience working in globally distributed organizations, including lessons learned from the COVID-19 pandemic. With practical takeaways in each chapter and interviews with a diverse range of professionals, this book is the ultimate guide to thriving in a remote work environment.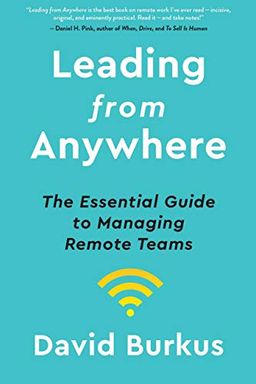 Master remote team leadership with this ultimate guide, covering everything from hiring to building culture, tracking productivity, communication, and retaining top talent.
The 4-Hour Workweek by Timothy Ferriss
Office Optional by Larry English
The Art of Working Remotely by Scott Dawson
Working Remotely by Teresa Douglas
Atomic Habits by James Clear
The ONE Thing by Gary Keller
The Power of Habit by Charles Duhigg
It Doesn't Have to Be Crazy at Work by Jason Fried
Subtle Acts of Exclusion by Tiffany Jana
The Digital Nomad Survival Guide by Peter Knudson
Act Like a Leader, Think Like a Leader by Herminia Ibarra
How to Thrive in the Virtual Workplace by Robert Glazer
The Ultimate Guide to Remote Work by Wade Foster, Danny Schreiber, Alison Groves, Matthew Guay, Jeremy DuVall, Belle Cooper, Melanie Pinola, Bethany Hills
Find Your Why by Simon Sinek
The New Corner Office by Laura Vanderkam
Making Remote Work Work by Gil Gildner
Remote Work Revolution by Tsedal Neeley