Best Anger Management Books

Learn how to transform your relationships and rejuvenate yourself in the face of one of life's most powerful emotions: anger. With insights from Buddhist monk and Vietnam refugee Thich Nhat Hanh, this book provides the tools and advice needed to overcome anger and unlock positive change in your life and the lives of those you love.
Learn how to overcome extreme and unpredictable anger with this powerful book by renowned anger expert Ronald Potter-Efron. Discover the four types of rage and how to control episodes of anger with practical, step-by-step tools. If you or someone you care about struggles with rage that threatens relationships, jobs, or property, this book provides a plan for change. Don't let anger control your life, join the millions who have found help with Rage.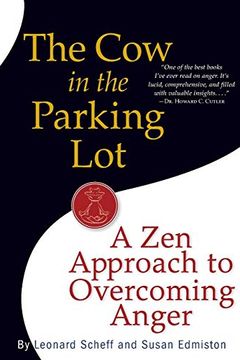 Discover a practical guide to transforming anger into happiness. In "The Cow in the Parking Lot," Leonard Scheff, former trial attorney and devoted student of Buddhism, shares how he learned to dissolve his anger and helps readers do the same. Using interactive exercises and simple Buddhist principles, Scheff and Edmiston teach readers how to identify the root causes of anger and replace it with newfound joy. You'll learn how to identify your "buttons," the four most common types of anger, and how to laugh at yourself. By the end of this book, you'll realize that only you have the power to make yourself angry.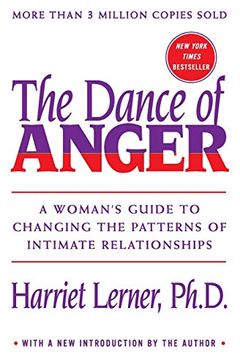 This transformative book by Dr. Harriet Lerner empowers women to channel their anger in a productive way. With wisdom and insight, Lerner helps readers identify the true source of their anger and use it as a catalyst for lasting change. Don't deny your anger - learn to embrace and utilize it with this engaging classic.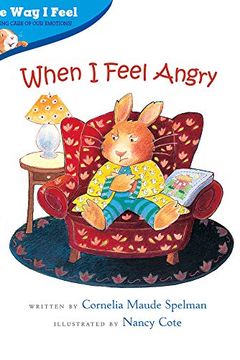 Help your children tackle their emotions with this insightful book that covers the topic of anger. Journey through the experiences of a little bunny as she learns to deal with her anger in ways that won't hurt others. Perfect for both children and their parents, this book provides valuable insight into a difficult emotion.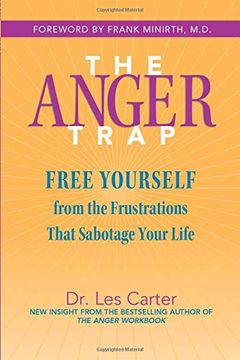 The Anger Trap
Free Yourself from the Frustrations that Sabotage Your Life
Discover how unrecognized and unresolved pain from the past can manifest as anger and negatively impact personal relationships and emotional health. In The Anger Trap, Dr. Les Carter debunk myths about anger and presents practical techniques to help you break destructive cycles and free yourself from hidden insecurities, fears, and selfishness. Drawing from spiritual wisdom and cutting-edge research, this landmark book offers real-life examples of how you can choose a better, more enlightened path towards healthier relationships and a happier life.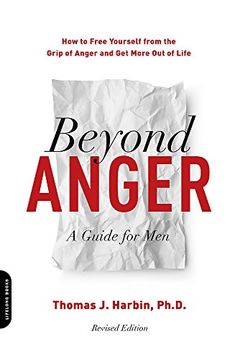 "Beyond Anger" is a must-read self-help book for men, now revised and updated. Addressing contemporary issues that impact the way men deal with anger, it explains the symptoms of chronic anger, how anger negatively affects relationships, and provides simple exercises to control violent feelings. This book is honest, tough, and real, and also offers women essential strategies for understanding and helping the angry men in their lives. The new edition includes timely topics such as the role of social media in fueling anger, anger and aging, and how to prevent relapse.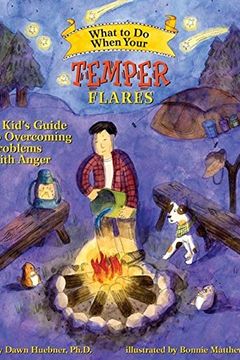 Helping kids control their anger is the focus of this interactive self-help book, which includes engaging examples, lively illustrations, and step-by-step instructions to teach children how to cool their angry thoughts and actions. Aimed at ages 9-12, it's part of a series of what-to-do guides for kids and is an excellent resource for parents and caregivers looking to educate and motivate their children. Mom's Choice Award for Self Improvement (Ages 9-12) ​ Young Voices Award, Children's Interactive (Bronze).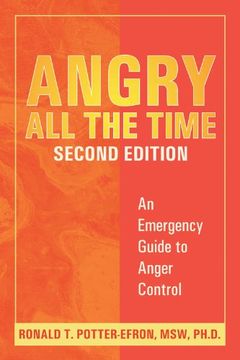 Get rid of your angry temper that has cost you jobs, friends, and loved ones. This book contains a powerful program to help you take control of your life. Learn how your anger escalates and change your thoughts and behaviors. Stay calm and ask for what you want without anger. This program may be painful, but it works. Start living a happier, safer life.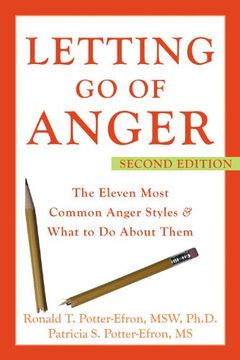 Letting Go of Anger: A Guide to Healthy Anger Expression examines the most common anger styles and helps readers learn how to communicate their anger in healthy ways. This book teaches readers which anger styles are appropriate for different situations and which lead to certain disaster. By understanding a range of anger styles, readers will be able to better manage their angry feelings and use their anger as a positive force for building a better life.
The Anger Management Workbook for Women by Julie Catalano Msw Licsw
When Sophie Gets Angry - Really, Really Angry… by Molly Bang
Angry Octopus by Lori Lite
How to Take the Grrrr Out of Anger by Elizabeth Verdick
When Miles Got Mad by Sam Kurtzman-Counter
Mindfulness for Anger Management by Stephen Dansiger Mft
Anger Management For Dummies by Charles H. Elliott
Why Does He Do That? by Lundy Bancroft
The Explosive Child by Ross W. Greene
Cool Down and Work Through Anger by Cheri J. Meiners M. Ed.
The Surprising Purpose of Anger by Marshall Rosenberg
A Volcano in My Tummy by Eliane Whitehouse
Seeing Red by Jennifer Simmonds
Llama Llama Mad at Mama by Anna Dewdney
Start Where You Are by Pema Chodron
Peaceful Parent, Happy Kids by Laura Markham
Hands are Not for Hitting by Marieka Martine, Heinlen Agassi
Coping Skills for Kids Workbook by Janine Halloran
Hands Are Not for Hitting by Martine Agassi
I'm Not Bad, I'm Just Mad by Lawrence E. Shapiro
Stop Hurting the Woman You Love by Charlie Donaldson M. A.
Zach Gets Frustrated by William Mulcahy
Angry Octopus Color Me Happy, Color Me Calm by Lori Lite
Letting Go of Shame by Ronald Potter-Efron
I'm Mad by Elizabeth Crary
The Anger Workbook for Women by Laura J. Petracek
The Emotional Affair by Ronald Potter-Efron Msw
Mouse Was Mad by Linda Urban
Stop the Anger Now by Ronald Potter-Efron Msw
Mad Isn't Bad by Mundy Michaelene
Healing the Angry Brain by Ronald Potter-Efron Msw
I Hate Everything! by Sue Graves
Thirty-Minute Therapy for Anger by Ronald Potter-Efron Msw