Best Books About Los Angeles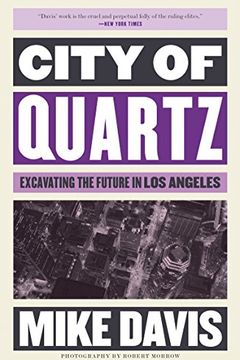 Discover the hidden truths of Los Angeles with this captivating read. Delve into the city's power struggles, exploring who controls the money and the ongoing battle between the privileged and the underprivileged.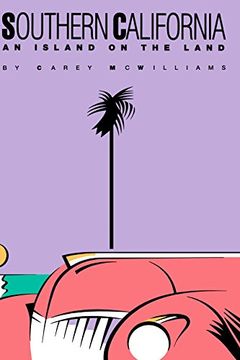 This book delves into Southern California's fascinating history, exploring everything from the birth of Hollywood to the rise of international-style architecture. Through insightful accounts of notable personalities like Aimee Semple McPherson and Hatfield the Rainmaker, readers will gain a deeper understanding of the region's rich cultural heritage.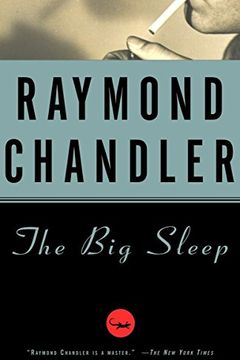 A master of the 'hard-boiled' detective novel, Raymond Chandler introduced readers to Philip Marlowe, a streetwise and heroic private eye, in his first novel, The Big Sleep. With his articulate and literary writing style, Chandler won over a wide audience, from the everyday person to the intellectual elite. Selected as one of Time Magazine's All-Time 100 Novels, this book will keep you on your toes from the very first sentence.
Discover the hidden world of midcentury Los Angeles, where the reality behind the city's public image was a seedy underworld of gangsters, corrupt cops, and ruthless tycoons. Two men, one the city's most notorious gangster and the other its most famous police chief, battled for the soul of the city. The outcome of their entanglement shaped modern American policing and helped create the Los Angeles we know today. Experience the secrets of L.A.'s underbelly in this enlightening, entertaining, and richly detailed narrative.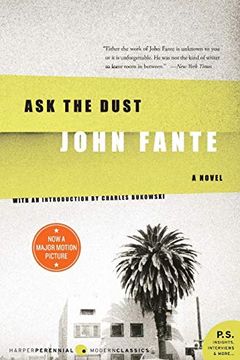 This novel follows the struggles of Arturo Bandini, a young Italian-American writer in 1930s Los Angeles, and his complicated relationship with Camilla Lopez, a Mexican waitress. As he strives for success in his writing career, he must navigate his emotions for Camilla and the challenges of a difficult industry. However, everything changes when Camilla has a nervous breakdown and disappears, leading Bandini to question his pursuit of the writer's life.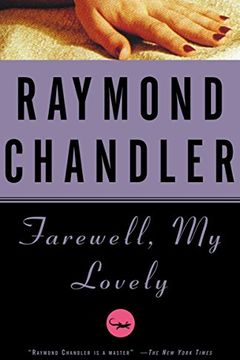 Follow detective Marlowe on a thrilling ride as he stumbles upon a murder case that leads him into a world of jewel thieves, fortune-tellers, corrupt officials, and more murderous secrets. Get ready to be hooked from beginning to end.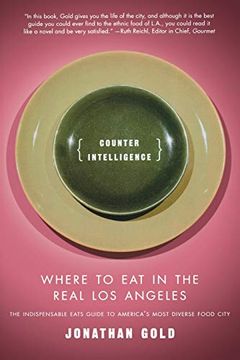 Discover the best hidden restaurants in Los Angeles with Counter Intelligence. Food critic Jonathan Gold shares over 200 of his favorite discoveries, from affordable lunch counters to lesser-known dishes at off-the-beaten-path establishments. Explore the diverse cuisines of Argentina, Armenia, Brazil, Burma, Colombia, and more, including LA's iconic hot dog and hamburger spots. This comprehensive guide includes pricing and neighborhood recommendations. Experience the ultimate foodie adventure with Counter Intelligence.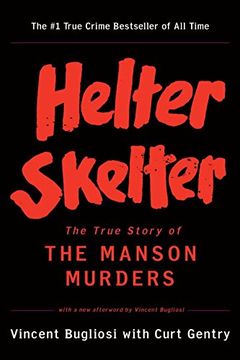 Explore the shocking and disturbing case of Charles Manson and his followers in a book written by the prosecuting attorney of the trial. Discover what motivated Manson's cold-blooded selection of victims and his terrifying hold over his followers, particularly the young women who carried out his orders. This harrowing true crime story is accompanied by 50 pages of black and white photographs.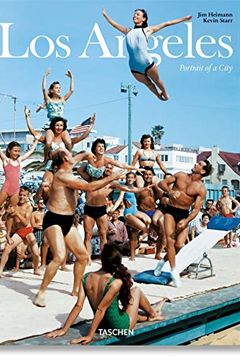 This photographic tribute to the city of Los Angeles takes readers on a journey through the cultural, political, industrial, and sociological history of the world's most enigmatic city. With over 500 images, readers can see how the city has developed from a desert wasteland to become a vast palm-studded urban metropolis. This book includes events that made world news, notable residents, personalities, architects, artists, and musicians, as well as pop cultural movements, health food fads, gangs, and notorious crimes and criminals. Californian historian Kevin Starr and Los Angeles literature expert David Ulin provide context and resonance through their essays.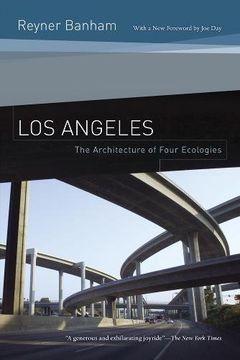 Discover the marvels of Los Angeles with this groundbreaking book. Reyner Banham offers a fresh perspective on the built environment of the city, analyzing its popular taste and industrial innovation. He introduces the concept of "four ecologies" that showcase the relationship between Angelenos and the beaches, freeways, flatlands, and foothills. The book celebrates the mobile and posturban nature of this metropolis, making it a must-read for anyone fascinated by cities, architecture, and culture.
The History of Forgetting by Norman M. Klein
The Long Good-Bye by Raymond Chandler
L.A. Confidential by James Ellroy
The Run of His Life by Jeffrey Toobin
Wait Until Spring, Bandini by John Fante
The Brotherhood of the Grape by John Fante
The Simple Art of Murder by Raymond Chandler
A Single Man by Christopher Isherwood
Trouble Is My Business by Raymond Chandler
The White Boy Shuffle by Paul Beatty
The Lady in the Lake by Raymond Chandler
Always Running by Luis J. Rodriguez
If He Hollers Let Him Go by Chester Himes
The High Window by Raymond Chandler
The People of Paper by Salvador Plascencia
Dreams from Bunker Hill by John Fante
1933 Was A Bad Year by John Fante
Full of Life by John Fante
Raymond Chandler Speaking by Raymond Chandler
John Fante & H.L. Mencken by Michael Moreau
The Little Sister by Raymond Chandler
Raymond Chandler by Tom Hiney
The Kid Stays in the Picture by Robert Evans
Becoming Mexican American by George J. Sanchez
The Road to Los Angeles by John Fante
The Hollywood Economist 2.0 by Edward Jay Epstein
Hit and Run by Nancy Griffin
Holy Land by D. J. Waldie
Weetzie Bat by Francesca Lia Block
Raymond Chandler's Los Angeles by Alain Silver