Best Books About San Francisco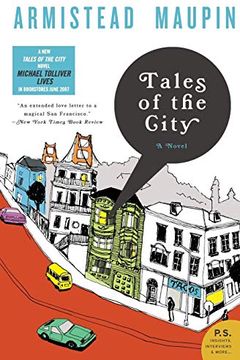 This beloved series begins with a groundbreaking novel that takes readers on a journey through San Francisco. With memorable characters and a comedic tone, this book captures an era and a way of life that changed society forever. It's no wonder it inspired a Netflix series and is considered a PBS Great American Read Top 100 Pick.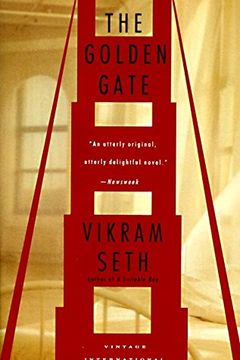 A poetic novel that explores love, relationships, and self-discovery. Follow John Brown, a successful yuppie in 1980s San Francisco, as he navigates through life after meeting Liz through a personal ad. Along the way, John meets a range of characters with their own ideas of "self-actualization." But when Liz falls for his best friend, John is left to continue on his journey of self-discovery. A highly regarded novel by a literary household name.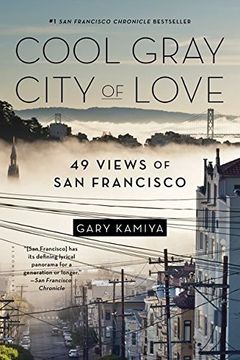 Discover the hidden gems of San Francisco with this engaging book that takes readers on a walking tour of the city's 49 different sites. From the seedy alleys of Tenderloin to the breathtaking sea cliffs at Lands End, the author offers a natural and human history of the city. This love letter to San Francisco encompasses its past, including the Spanish missionary era, the gold rush, the Beats, the hippies, and the dot-com boom. Get ready to fall in love with the city by the bay all over again.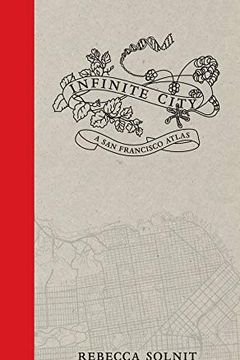 Infinite City is a breathtaking reinvention of the traditional atlas, exploring the many layers of meaning in the San Francisco Bay Area. Rebecca Solnit's research, accompanied by 22 gorgeous color maps created by artists, writers, and cartographers, find seemingly unlimited landmarks and treasures, connecting Eadweard Muybridge's motion-picture technology to Alfred Hitchcock's Vertigo. Discover the cultural geographies of the Mission District, the culture wars of the Fillmore, and much more, inviting us to search out the layers of San Francisco that carry meaning for us, or to discover our own infinite city.
Discover the enchanting world of San Francisco through the eyes of a rumbling cable car! From the crookedest street in the world to the Peking ducks in Chinatown, this children's classic immerses readers in the cosmopolitan flavor and breathtaking landscape of the City by the Bay. Illustrated by Miroslav Sasek, this timeless book captures San Francisco's vibrant spirit and is sure to dazzle both kids and adults.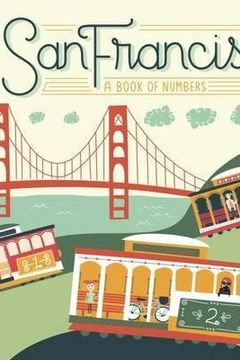 Discover the vibrant city of San Francisco through this beautiful board book filled with colorful illustrations and early learning concepts. From iconic landmarks such as the Golden Gate Bridge to charming creatures like seals, children will explore numbers in a fun and engaging way. Perfect for young readers and travelers alike, this book is a must-have in any library.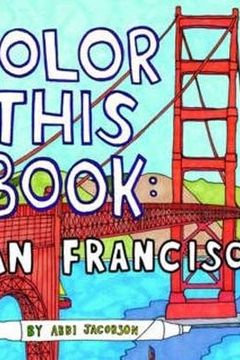 Get ready to explore San Francisco like never before with this fun and stunning coloring book by Abbi Jacobson, co-star and co-creator of Comedy Central's Broad City! With over 30 illustrations of iconic San Francisco landmarks, neighborhoods, and street scenes, Color this Book is the perfect keepsake for visitors and SF natives of all ages. Immerse yourself in the beauty and personality of the city, and color your way through architectural wonders, cultural hotspots, and everyday sights. This book features must-sees like the Golden Gate Bridge, the Ferry Building, Union Square, the Castro, and more!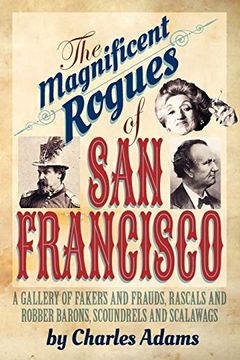 Experience the wild and wonderful characters of San Francisco's first century with historian Charles F. Adams. From a madman who declared himself emperor to a publisher who shot a preacher, Adams brings to life twenty unforgettable personalities who contributed to the city's notorious reputation. Meet the likes of Shanghai Kelly, the crew supplier, Little Pete, the evil king of Chinatown, and Sally Stanford, the famous madam-turned-mayor. This book is full of fascinating detail and rascality, perfect for those seeking a glimpse into San Francisco's colorful history.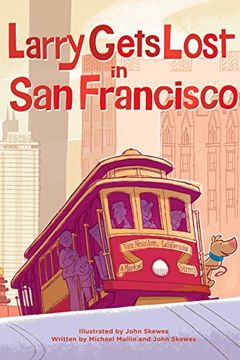 Join Larry the dog on a whirlwind adventure through San Francisco's iconic landmarks and cultural attractions. After chasing down a donut, Larry loses his owners and sets out to explore the city before reuniting with his family. With candy-colored retro illustrations and fun factoids about each location, this book provides children with a unique dog's eye view of the City by the Bay. Follow Larry's journey to classic locations like Golden Gate Bridge, Alcatraz, Fisherman's Wharf, and Chinatown. Experience San Francisco like never before with Larry Gets Lost in San Francisco.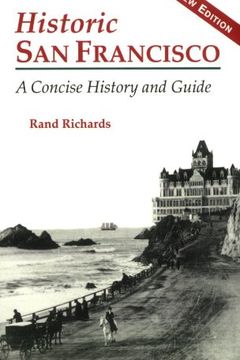 Explore the fascinating history of San Francisco in this captivating book. With insights and stories from respected author Rand Richards, readers will discover the events and people that shaped the city's unique character. From the Gold Rush to the devastating earthquake of 1906, this book offers a comprehensive look at the city's past. Whether you're a San Francisco resident or just interested in history, this book is sure to be an informative and entertaining read.
A Kid's Guide to San Francisco by Sara Day
The Cable Car and the Dragon by Herb Caen
Jack London by Jack London
San Francisco, Baby! by Ward Jenkins
CONFESSIONS OF MAX TIVOLI by Andrew Sean Greer
Oh the Glory of It All by Sean Wilsey
Season of the Witch by David Talbot
28 Barbary Lane by Armistead Maupin
Meanwhile in San Francisco by Wendy MacNaughton
Humphrey the Lost Whale by Wendy Tokuda
San Francisco, Portrait of a City by Fred Lyon
Geek Silicon Valley by Ashlee Vance
Lost San Francisco by Dennis Evanosky
Good Night San Francisco by Adam Gamble
60 Hikes within 60 Miles by Jane Huber
See San Francisco by Victoria Smith
Womens Murder Club 18 Books Collection Set by James Patterson by James Patterson
Urban Trails by Alexandra Kenin
Moon 101 Great Hikes San Francisco Bay Area by Ann Marie Brown
Street Art San Francisco by Annice Jacoby
Great Giants Stories Every Young Fan Should Know by Julie Jackson
San Francisco Then and Now by Eric J. Kos
Frommer's EasyGuide to San Francisco by Erika Lenkert
Why Is That Bridge Orange San Francisco for the Curious by Art Peterson
DK Eyewitness Travel Guide by Travel
Fodor's San Francisco by Fodor'S Travel Guides
The Big 50 by Daniel Brown
Chronicles of Old San Francisco by Gael Chandler
Kids' Travel Guide - San Francisco by Kelsey Fox
San Francisco by Leah Garchik
100 Things Giants Fans Should Know & Do Before They Die by Bill Chastain
Lonely Planet Pocket San Francisco by Lonely Planet
Walking San Francisco by Kathleen Dodge Doherty
History of Alcatraz Island, 1853-2008 Images of America by Gregory L. Wellman
San Francisco, California by Patricia Kennedy
San Francisco by Matt Weber
Victorian Buildings of San Francisco by Shirley Salzman
The Adventures of Sasha by Ron Berman
100 Things to Do in San Francisco Before You Die by Eve Batey
Painted Ladies Revisited by Elizabeth Pomada
111 Places in San Francisco That You Must Not Miss Updated and Revised by Floriana Petersen
Color San Francisco by Emma Kelly
Architectural Guidebook to San Francisco and the Bay Area by Susan Cerny
Cityscapes 2 by John King
MICHELIN Guide San Francisco 2019 by Michelin
How to love San Francisco by Johanna Lehmann
Into the Void Pacific by Andrew Shanken
Best Easy Day Hikes San Francisco Peninsula by Tracy Salcedo
Frank Lloyd Wright and San Francisco by Paul V. Turner
Lonely Planet San Francisco by Lonely Planet
National Trust Guide / San Francisco by Peter Booth Wiley
A Short History of San Francisco by Tom Cole
Nate the Great, San Francisco Detective by Marjorie Weinman Sharmat
San Francisco Architecture by John M. Woodbridge
A Book of Walks by Bruce Bochy
Growing Up in San Francisco by Frank Dunnigan
1906 San Francisco Earthquake by Richard Hansen
Alcatraz by Michael Esslinger
The Barbary Coast by Herbert Asbury
Tales from the San Francisco Giants Dugout by Nick Peters
Chaos Monkeys by Antonio Garcia Martinez
The Global Silicon Valley Handbook by Michael Moe
Maids of Misfortune by M. Louisa Locke
33 Getaways from San Francisco That You Must Not Miss by Marissa Guggiana
Alcatraz-1259 by William G. Baker
San Francisco Noir by Nathaniel Rich
No Comfort for the Lost by Nancy Herriman
Cheap Bastard's® Guide to San Francisco by Lauren Markham
Iconic San Francisco Coloring Book by Emily Isabella
Alcatraz by Donald MacDonald
San Francisco Secrets by John Snyder