Best Books on Inclusion and Diversity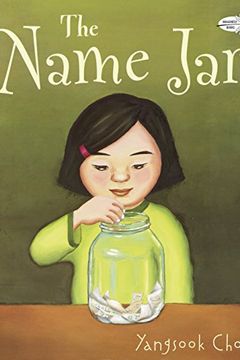 A heartwarming tale of a new kid in school struggling to find acceptance in an unfamiliar culture. When Unhei moves to America from Korea, she worries about fitting in with her new classmates who struggle to pronounce her name. In an effort to make things easier, she decides to choose a new name, but her classmates decide to help her out by filling a jar with potential options. However, as Unhei learns more about her own identity and the meaning behind her name, she discovers the courage to embrace her heritage and introduce herself as Yoon-Hey. The Name Jar is a touching story about the importance of cultural understanding, self-acceptance, and friendship.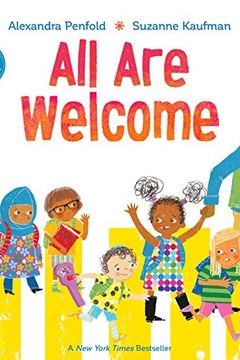 Celebrate diversity and inclusivity with this heartwarming picture book! Follow a group of students through a day in their school, where kids of all backgrounds and traditions are welcomed with open arms. See hijabs, yarmulkes, and baseball caps play side-by-side and learn from each other. The perfect encouragement for all kids to embrace their unique identity and celebrate the differences that make our community stronger.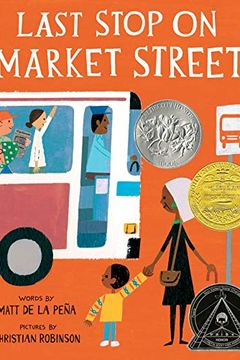 A heartwarming story about a young boy and his grandma who ride the bus across town every Sunday after church. CJ begins to question why they don't have a car or iPod like his friends, but his grandma helps him see the beauty and fun in their routine and the world around them.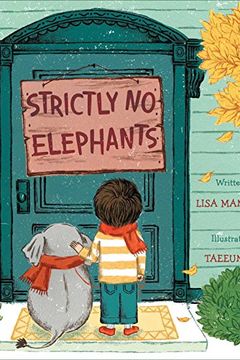 A heartwarming picture book that celebrates the diversity of pets and the power of friendship. When a boy's pet elephant is rejected by the local Pet Club for being different, he sets out to show them that true friends come in all shapes and sizes. With imaginative storytelling and charming illustrations, this book captures the magic of unconventional friendships and the joy of pet ownership.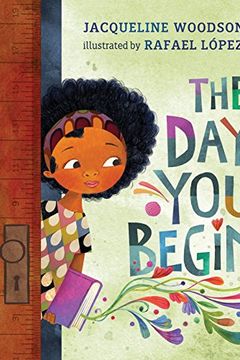 A moving story about finding courage to connect with others, "The Day You Begin" by a National Book Award winner Jacqueline Woodson and two-time Pura Belpre Illustrator Award winner Rafael Lopez explores the feeling of being different and the bravery it takes to step into the unknown. Through lyrical text and dazzling art, readers are reminded that we all feel like outsiders sometimes, but by sharing our stories, we can find connection and acceptance.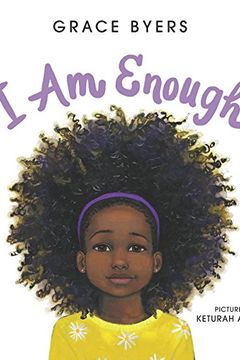 A lyrical and stunning picture book, I Am Enough encourages self-love and kindness towards others. The talented Grace Byers and Keturah A. Bobo offer an important message for readers of all ages: we are here for a purpose and are more than enough. An ideal gift for mothers, daughters, and graduates, this book is a heartwarming addition to any library.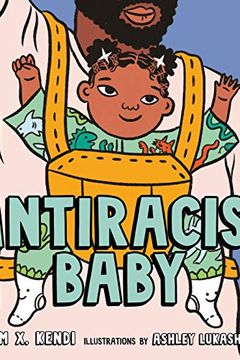 Empower parents and kids to uproot racism with this National Book Award-winning author's 9x9 picture book, now with added prompts to help recognize and reflect on bias in daily life. Follow Antiracist Baby's nine easy steps for building a more equitable world in this playful yet thoughtful book filled with bold art. Perfect for initiating critical conversations about antiracism with readers of all ages who are dedicated to forming a just society. Featured on Good Morning America, NPR, CBS This Morning, and more!
This New York Times bestseller by Ijeoma Oluo takes an unflinching look at race in America, covering everything from intersectionality to white privilege. With empathy and clarity, Oluo provides readers with the tools to engage in honest conversations about racism, even in difficult situations like confronting a friend's racist jokes or discussing white privilege. A must-read for anyone looking to educate themselves on race in America and take productive anti-racist action.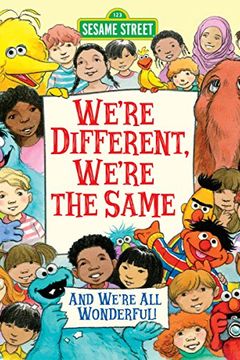 This delightful and enduring children's book teaches us that despite our differences on the outside, we are all very much alike on the inside. With the help of Elmo and Sesame Street friends, kids and adults will learn that it's our unique qualities that make the world a special and interesting place. This charmingly illustrated book offers an easy, enjoyable way to learn about differences and what truly matters - perfect for toddlers and adults to read together.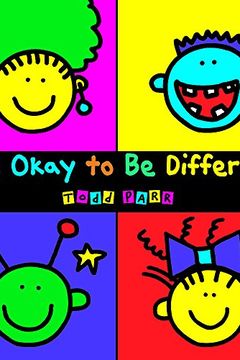 A colorful and humorous book that teaches children about acceptance, understanding, and confidence. The author reassures young readers that it's okay to be different and tackles important topics such as needing help, different skin colors, and talking about your feelings. Perfect for young children beginning to read, it encourages individuality and self-esteem while celebrating multiculturalism and diversity.
Julián Is a Mermaid by Jessica Love
The Proudest Blue by Ibtihaj Muhammad
This Is How We Do It by Matt Lamothe
Chrysanthemum by Kevin Henkes
Just Ask! by Sonia Sotomayor
Emmanuel's Dream by Laurie Ann Thompson
Everywhere Babies by Susan Marla, Meyers Frazee
The Colors of Us by Karen Katz
A Family Is a Family Is a Family by Sara O'Leary
Families, Families, Families! by Suzanne Lang
The Big Umbrella by Amy June Bates
The Skin You Live In by Michael Tyler
All My Stripes by Shaina Rudolph
Blindspot by Mahzarin R. Banaji
We Can't Talk about That at Work! by Mary-Frances Winters
Between the World and Me by Ta-Nehisi Coates
The Culture Map by Erin Meyer
The Other Side by Jacqueline Woodson
Why Are All the Black Kids Sitting Together in the Cafeteria? by Beverly Daniel Tatum
Each Kindness by Jacqueline Woodson
Giraffes Can't Dance by Giles Andreae
Fry Bread by Kevin Noble Maillard
White Fragility by Robin Diangelo
The Girl Who Thought in Pictures by Julia Finley Mosca
Don't Touch My Hair! by Sharee Miller
The Family Book by Todd Parr
Where Are You From? by Yamile Saied Méndez
Mommy's Khimar by Jamilah Thompkins-Bigelow
Same, Same But Different by Jenny Sue Kostecki-Shaw
Let's Talk About Race by Julius Lester
By Allia Zobel Nolan - What I Like About Me! by Miki (Ilt) Sakamoto Allia Zobel-Nolan Miki Sakamoto
I'm New Here by Anne Sibley O'Brien
Happy in Our Skin by Fran Manushkin
When Charley Met Emma by Amy Webb
Pink Is for Boys by Robb Pearlman
Chocolate Me! by Taye Diggs
Moses Goes to a Concert by Isaac Millman
Different is Awesome by Ryan Haack
Susan Laughs by Jeanne Willis
Just Because by Rebecca Elliott
Say Hello! by Rachel Isadora
Just Mercy by Bryan Stevenson
Hair Love by Matthew A. Cherry
Stamped from the Beginning by Ibram X. Kendi
Ada Twist, Scientist by Andrea Beaty
The Story Of Ruby Bridges by Robert Coles
We Are Water Protectors by Carole Lindstrom
The World Needs More Purple People by Kristen Bell
Skin Like Mine by Latashia M. Perry
The Sneetches and Other Stories by Dr. Seuss
The Invisible Boy by Trudy Ludwig
Separate Is Never Equal by Duncan Tonatiuh
Not Quite Narwhal by Jessie Sima
We're All Wonders by R. J. Palacio
Drawn Together by Minh Lê
Of Thee I Sing by Barack Obama
Be Kind by Pat Zietlow Miller
Hooway for Wodney Wat by Helen Lester
The Oldest Student by Rita Lorraine Hubbard
I Love My Hair! by Natasha Anastasia Tarpley
Thank You, Omu! by Oge Mora
Merci Suárez Changes Gears by Meg Medina
Junkyard Wonders by Patricia Polacco
Prince & Knight by Daniel Haack
The Sandwich Swap by Queen Rania of Jordan al Abdullah
Let the Children March by Monica Clark-Robinson
Marisol McDonald Doesn't Match / Marisol McDonald no combina by Monica Brown
I Am Human by Susan Verde
When Aidan Became a Brother by Kyle Lukoff
Planting Stories by Anika Aldamuy Denise
A Boy Like You by Frank Murphy
I Walk with Vanessa by Kerascoët
A is for Activist by Innosanto Nagara
Black Is a Rainbow Color by Angela Joy
We Are Grateful by Traci Sorell
Maddi's Fridge by Lois Brandt
The Wall in the Middle of the Book by Jon Agee
Nana Akua Goes to School by Tricia Elam Walker
My Brother Charlie by Holly Robinson Peete
Global Babies by Global Fund For Children