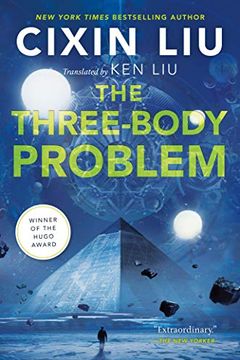 Experience an award-winning Chinese science fiction masterpiece from the beloved author, Cixin Liu, in English for the first time. Against the backdrop of China's Cultural Revolution, a secret military project sends signals into space to establish contact with aliens. When an alien civilization on the brink of destruction captures the signal and plans to invade Earth, different camps form on Earth, leading to a battle against corruption or a welcome for superior beings. Delve into this epic story of invasion, alliances, and survival.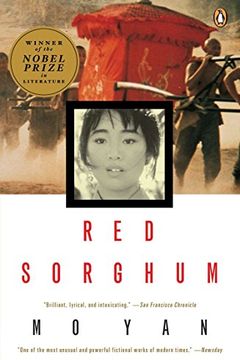 An epic family saga set in 1930s China, Red Sorghum tells the story of three generations battling the Japanese invaders and each other. Through flashbacks, readers witness a landscape of beauty and horror as fable and history collide to create an entirely unique and unforgettable work of fiction. This novel has won numerous literary awards in China and inspired an Oscar-nominated film. Don't miss out on this legendary read.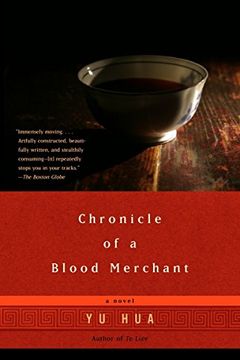 "Chronicle of a Blood Merchant" is an internationally acclaimed novel that provides an unflinching portrait of life under Chairman Mao. Set during the Cultural Revolution, readers are taken on a journey through the struggles of Xu Sanguan, a cart-pusher in a silk mill who regularly visits the local blood chief to augment his meager salary. When he discovers his favorite son was born of a liaison between his wife and a neighbor, his world is shattered. However, he ultimately finds strength in the blood ties of his family. With gripping descriptions and clear-eyed compassion, Yu Hua provides a stunning tapestry of human life in the midst of poverty and betrayals.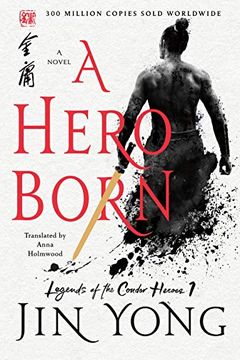 A Hero Born
The Definitive Edition (Legends of the Condor Heroes)
Embark on an epic adventure following the generational saga of Guo Jing, a humble but loyal warrior trained by Ghengis Khan himself. A Hero Born is a thrilling kung fu epic stretching from the Song Empire to the rise of Genghis Khan, filled with fantasy, love, treachery and war. Alongside an extraordinary cast of characters, Guo Jing must face his destiny and battle an opponent that will challenge him in every way imaginable. With the help of his shifus, The Seven Heroes of the South, he returns to China to face his foe and put his courage and knowledge to the test.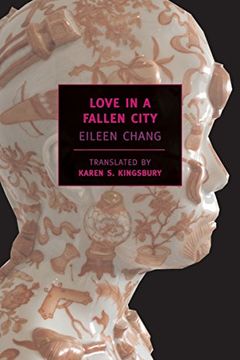 Experience the stunning work of Eileen Chang, one of China's greatest writers of the twentieth century. Love, longing, and the complexities of family are at the heart of Chang's short fiction, which are a must-read for fans of Chinese literature. Written in her twenties, these stories combine contemporary themes with an intense lyricism that echoes classics of the genre. Love in a Fallen City is the perfect introduction to the work of this modern master, showcasing her dazzling literary talent.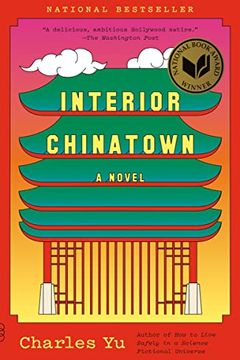 A funny and ambitious satire about race, pop culture, immigration, and assimilation, this deeply personal novel follows Willis Wu, a bit player in a procedural cop show. Wishing to be more than "Generic Asian Man," Wu dreams of being Kung Fu Guy, the most respected role for someone who looks like him. After stumbling into the spotlight, he uncovers the secret history of Chinatown and his own family. Infinitely inventive and exploring themes of pop culture, assimilation, and immigration, Interior Chinatown is a masterpiece that you won't be able to put down.#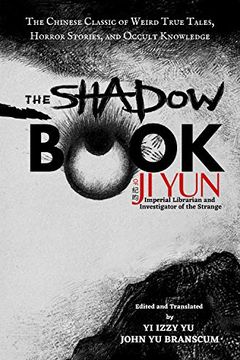 Explore the world of Chinese paranormal investigations, as Ji Yun, an influential historical figure, shares his collection of fascinating and chilling stories. Blending traditional Chinese mythology with early speculative fiction, Ji Yun's tales include sentient fogs, cannibal villages, and even the legendary "jiangshi" (Chinese vampire). With supernatural autobiographical accounts and remarkable insight into Chinese magic and metaphysics, Ji Yun's work is unlike any other literary masterpiece.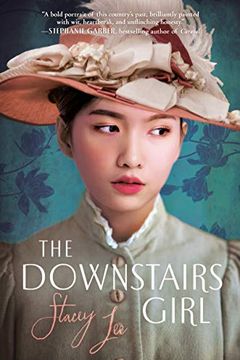 This novel explores identity, betrayal, and family values through the captivating story of Jo Kuan, a seventeen-year-old girl working as a lady's maid in Atlanta. By night, Jo writes an advice column for a newspaper, challenging societal norms surrounding race and gender. When her column becomes popular, Jo faces both admiration and backlash. Through her journey to uncover her own past and identity, Jo must decide if she's ready to step into the spotlight and confront the dangers that come with it. With crisp prose and poignant storytelling, this social drama set in the New South is a must-read.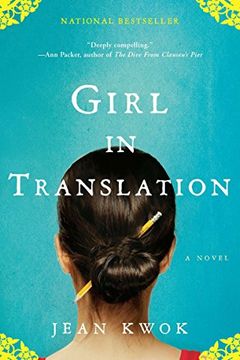 A remarkable story of sacrifice and survival, Girl in Translation follows the journey of a young immigrant girl and her mother from Hong Kong to America. With no English skills and debt to repay, they face squalid living conditions and grueling labor. However, Kim, the daughter, refuses to let this be her future and puts her "talent for school" to use. Thus begins her double life- a celebrated student by day and a sweatshop worker at night. Through her perseverance, she strives to bridge the gap between two worlds and all their hidden nuances. This inspiring tale of hardship and love reminds us of the power of education and the sacrifices it takes to achieve a better life.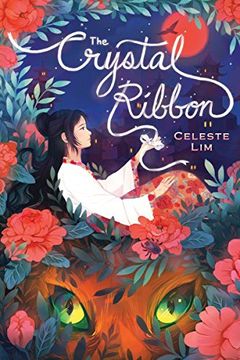 Journey to medieval China with twelve-year-old Li Jing, whose life isn't easy due to constant teasing and being sold as a bride to the Koh family for survival. But when Jing is sold yet again into a worse situation, she decides to find her way back home with the help of a spider and a nightingale. Will she succeed in her quest? Find out in this captivating tale of destiny, power, and self-discovery.
The Four Books by Yan Lianke
The Seventh Day by Yu Hua
These Violent Delights by Chloe Gong