Best Greek Mythology Books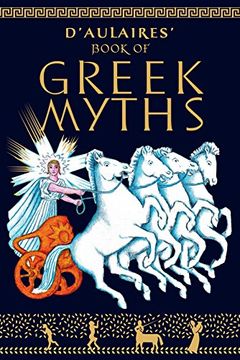 Discover the gods, goddesses, and legendary figures of ancient Greece in this lavishly illustrated book. From mighty Zeus and wise Athena, to the greedy King Midas, these famous myths are brought to life through playful humor and intricate detail by renowned Caldecott award-winning artists. Perfect for readers of all ages, this children's classic has inspired great European literature and art for generations.
Discover the timeless myths and legends that have inspired human creativity for centuries. This world-renowned classic brings to life the Greek, Roman, and Norse mythologies that are the foundation of Western culture. Follow the epic tales of gods and heroes, from the Trojan War to the wanderings of Odysseus. With references to art, literature, and popular culture, Mythology is a must-read for scholars and book lovers alike.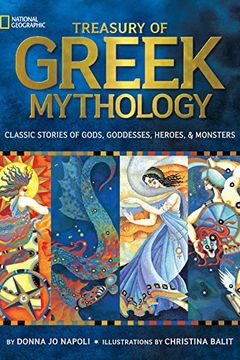 Discover the myths of ancient Greece in this beautifully illustrated and engaging Treasury. Award-winning author Donna Jo Napoli and illustrator Christina Balit breathe life into legends of gods and goddesses, heroes and monsters, including familiar names like Zeus, Aphrodite, and Medusa. National Geographic enhances the experience with sidebars linking the myths to geography, history, and culture, a family tree, a "cast of characters" profile page, and resource notes. The perfect addition to any family library.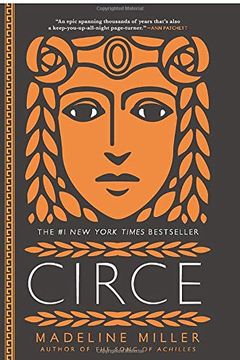 Discover the world of Circe, a peculiar daughter of the mighty god Helios, who discovers her ability to wield witchcraft. After being banished to a deserted island, Circe hones her craft, tames wild beasts, and encounters numerous famous mythological figures. But being a lone woman draws danger, and she soon finds herself facing the wrath of gods and men alike. In the end, Circe must choose between her godly birthright or the mortals she loves. A thrilling tale of strength, love, and ultimately, choice.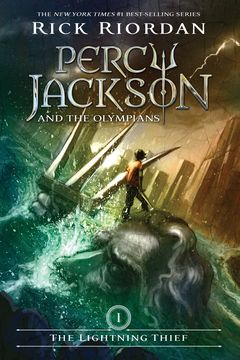 This epic five book series follows the adventures of Percy Jackson, a teenage demigod who must navigate the world of Greek mythology and save the world from destruction. With thrilling action, complex characters, and a richly imagined world, these books are a must-read for fans of adventure and fantasy. Get ready to be swept away on an unforgettable journey through the realms of the gods and monsters.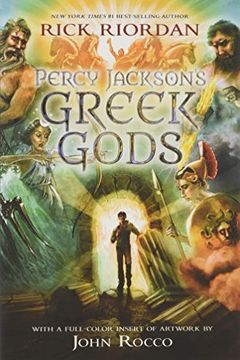 Discover the dramatic world of Greek mythology through the eyes of Percy Jackson in this irreverent and amusing retelling of the tales. From the creation of the world to the powerful figures of Apollo and Zeus, get ready for sarcasm, wit, and Percy's personal take on each god's story. Complete with full-color illustrations, this novel-sized paperback is the perfect way to introduce young readers to the classic stories. A must-have for fans of Percy Jackson and anyone interested in ancient mythology.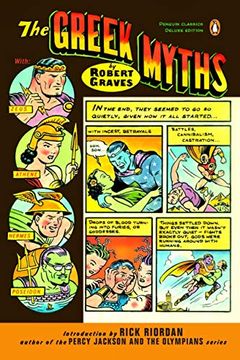 Explore the greatest stories ever told with this comprehensive retelling of the Greek myths by Robert Graves. From the labours of Hercules to Odysseus's journey home, Graves brings together every element of every myth into one epic, unforgettable story. Ideal for first-time readers or as a work of scholarly reference, complete with commentaries and a comprehensive index, this classic is a treasure trove of extraordinary tales that provide the bedrock of Western literature.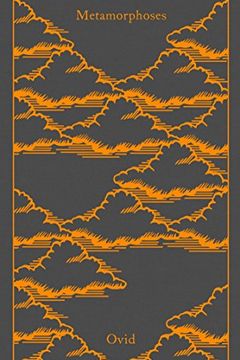 Experience the enchanting world of Greek and Roman mythology with a delightful twist - love turning men and women into flowers, trees, stones, and stars. This witty and exuberant epic starts with the creation of the world and cleverly links various myths and legends for a seamless and engaging narrative. A new verse translation in simple and swift English hexameters ensures an enjoyable reading experience that flows effortlessly.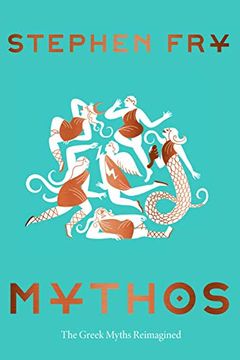 Mythos
A Retelling of the Myths of Ancient Greece
Explore the timeless tales of Greek mythology with Mythos, a captivating retelling by acclaimed author Stephen Fry. From the mighty Zeus to the vengeful Gaia, experience the birth and downfall of the gods and mortals that shaped Western culture. Fry's modern take on these age-old stories is both spellbinding and informative, offering a rich and human understanding of the myths that continue to inspire writers, artists, and dreamers alike.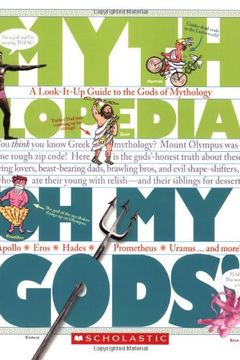 Explore Greek mythology like never before with this engaging and irreverent series that brings the gods and goddesses to life in the modern age. With action, deception, romance, and power struggles, these books are perfect for readers aged 10-14. Featuring fascinating sidebars and complete profiles, headshots, and family trees of the most iconic figures from Greek myth.
The Song of Achilles by Madeline Miller
The Complete World of Greek Mythology by Richard Buxton
Greek Myths by Ann Turnbull
The Library of Greek Mythology by Apollodorus
The Lightning Thief by Rick Riordan
Pandora's Jar by Natalie Haynes
A Thousand Ships by Natalie Haynes
The King Must Die by Mary Renault
Starcrossed by Josephine Angelini
The Greek Plays by Sophocles
Olympians Boxed Set by George O'Connor
A Child's Introduction to Greek Mythology by Heather Alexander
Goddess Power by Yung In Chae
Tales of the Greek Heroes by Roger Lancelyn Green
Daughters of Sparta by Claire Heywood
Persephone by Kaitlin Bevis
Ariadne by Jennifer Saint
Antigoddess by Kendare Blake
Alcestis by Katharine Beutner
The Hidden Oracle by Rick Riordan
Bulfinch's Mythology by Thomas Bulfinch
Half-Blood by Jennifer L. Armentrout
Norse Mythology by Neil Gaiman
Olympians by George O'Connor
Greek Myths for Young Children by Heather Amery
The Penguin Dictionary of Classical Mythology by Pierre Grimal
Weird But True Know-It-All by Sarah Wassner Flynn
National Geographic Kids Everything Mythology by Blake Hoena
Greek Mythology Explained by Marios Christou
The Children of Jocasta by Natalie Haynes
Sweet Venom by Tera Lynn Childs
The Adventures of Odysseus & the Tale of Troy by Homer
For Her Dark Skin by Percival L. Everett
Elementals by Michelle Madow
Young Zeus by G. Brian Karas
Girl Meets Boy by Ali Smith
The Scarlet Thread by Derek Murphy
Dark Descendant by Jenna Black
The Minotaur Takes a Cigarette Break by Steven Sherrill
Cursed by the Gods by Raye Wagner
Myth and Philosophy by Lawrence J. Hatab