Best Hiring / Recruiting Books

Discover how to solve "the single biggest problem in business today" with this must-read book. With the average hiring mistake costing businesses $1.5 million or more a year and countless wasted hours, it's crucial to get hiring right. Based on interviews with billionaires and CEOs, Who provides a practical and effective A Method for Hiring with a 90 percent success rate. You'll learn how to avoid voodoo hiring methods, attract A Players, and ask the right interview questions to quickly distinguish top candidates. Improve your hiring process to achieve optimal success with this instant New York Times Bestseller.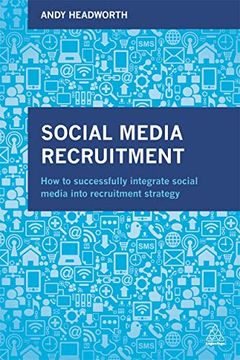 As the landscape of recruiting changes, different methods are needed to reach talent, and social media is a key channel. However, many HR and recruiting professionals are not equipped with the expertise to create a social media recruiting strategy.In a series of easy to follow chapters and manageable steps, Social Media Recruitment covers the esse...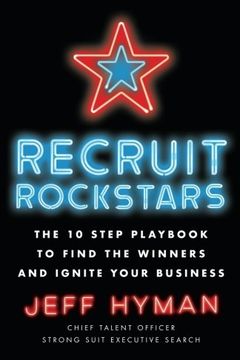 Ninety percent of business problems are actually recruiting problems in disguise. If you're filling your company's vacant positions with B-players, you're playing with fire. Instead, hire Rockstars to build an organization with limitless potential. Recruit Rockstars shows you how to find, hire, and keep the best of the best. Top-tier executive recr...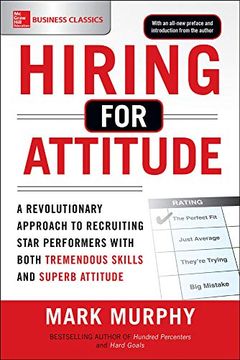 Hiring for Attitude
A Revolutionary Approach to Recruiting and Selecting People with Both Tremendous Skills and Superb Attitude
Discover the key to successful long-term hires in "Hiring for Attitude." Skills are important, but 89% of new hires fail due to attitudinal reasons. This book provides insight into how to identify the right attitudinal characteristics during the hiring process and build a culture of success. With real-life case studies from companies like Google and Southwest Airlines, "Hiring for Attitude" is the perfect guide for any size company looking to hire the right person for every position.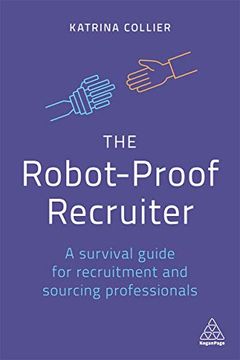 SHORTLISTED: Business Book Awards 2020 - HR & Management Category In a world of work where recruiters are constantly hearing that their role is at risk from AI, robotics and chatbots, it has never been more important to effectively attract and recruit the right people. Leveraging the power of social media and digital sourcing strategies is only par...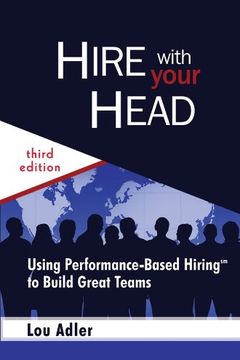 This guide provides managers and HR professionals with a comprehensive process for finding the ideal candidate for any position. Updated with new case studies and an emphasis on the impact of the internet in hiring, Lou Adler's Performance-based Hiring has been proven effective by professionals across industries. Learn from those who have found top talent and increased their organization's success with this powerful methodology, which is grounded in behavior and easy to implement.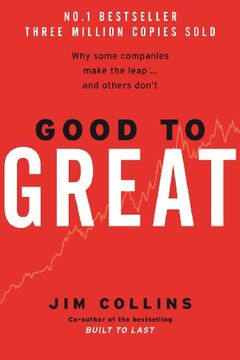 Discover the secrets to taking your company from good to great through the groundbreaking research conducted by Jim Collins and his team. Delve into the distinguishing characteristics of elite companies that achieved long-term sustained performance and beat the general stock market by seven times. Uncover surprising findings on leadership, simplicity in strategy, discipline, technology, and more. This book will challenge your beliefs about what it takes to transform a company and leave you with a newfound perspective on management strategy and practice.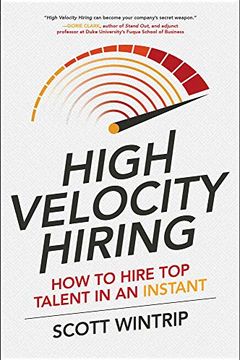 Win the war for talent by building an army of ready-to-deploy candidatesAn employee leaves and you post the open position. Resumes trickle in. You interview a few candidates. No one fits the bill. The next thing you know, three months have passed and that desk is still empty . . .Nothing drives business success like a staff of talented, productive ...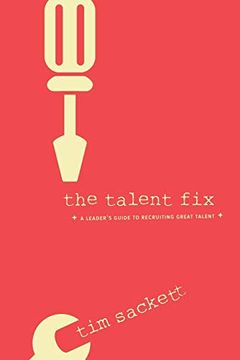 Corporate talent acquisition has been failing for decades, but it doesn't have to. There are simple fixes, organizational designs, and technology that can turn around the succ ess of an organization's ability to recruit almost overnight.Piece by piece and step by step, with real-world examples and stories about how innovative organizations and top ...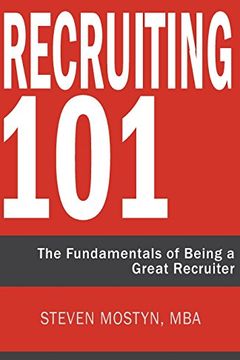 Why are some recruiters successful while so many others fail and leave the industry? Why do other recruiters spend their whole careers bouncing around from company to company with little or no success? The answer: they never learned fundamental recruiting skills. Recruiting 101 explains how to develop 15 fundamental recruiting skills. Learn how to ...
Moneyball by Michael Lewis
Work Rules! by Laszlo Bock
How to Win Friends and Influence People by Dale Carnegie
Technology Made Simple for the Technical Recruiter, Second Edition by Obi Ogbanufe
Hack Recruiting by Victor Assad
Talent Without Borders by Robert E. Ployhart
Talent Magnet by Mark Miller
How to Hire A-Players by Eric Herrenkohl
The Effective Hiring Manager by Mark Horstman
The Savage Truth by Greg Savage
Recruiting in the Age of Googlization by Ira S Wolfe
Talent Force by Rusty Rueff
Hiring Geeks That Fit by Johanna Rothman
Recruitment and Selection by Carrie A. Picardi
Exceptional Talent by Mervyn Dinnen
The Science of Talent by Kate O'Loughlin
Hiring Smart! by Pierre Mornell
How to Be an Inclusive Leader by Jennifer Brown
High-Impact Interview Questions by Victoria Hoevemeyer
96 Great Interview Questions to Ask Before You Hire by Paul Falcone
Recruiting Sucks...But It Doesn't Have To by Steve Lowisz
How to Spot a Liar by Gregory Hartley
Creative Hiring by Ozan Dagdeviren
The Talent Code by Daniel Coyle
Predictably Irrational by Dan Ariely
The Five Dysfunctions of a Team by Patrick Lencioni
Exponential Organizations by Salim Ismail
How Google Works by Eric Schmidt
Hiring Greatness by David E. Perry
Full Stack Recruiter by Jan Tegze
High-Tech High-Touch Recruiting by Barbara Bruno
The Future Workplace Experience by Jeanne C Meister
Lean In by Sheryl Sandberg
First, Break All the Rules by Marcus Buckingham
Victory Through Organization by Dave Ulrich
Hiring Success by Jerome Ternynck
The Consultative Recruiter by Katherine Moody
Strengths-Based Recruitment and Development by Sally Bibb
The Rare Find by George Anders
Topgrading by Bradford D. Smart
The Book of Recruiting; Da Costa Style by Dean da Costa
How To Interview People by Heike Guilford