Discover the ultimate insider's guide to screenwriting secrets in this must-read book by a show biz veteran. If you want to sell your script, you need to "save the cat" - and this book will show you how!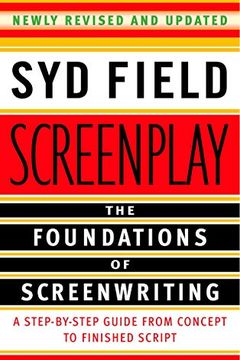 Learn the ins and outs of successful screenwriting with this guide from a celebrated producer and bestselling author. From concept to character, structure to dialogue, this comprehensive technique offers easily understood guidelines for aspiring screenwriters of all levels. Newly updated with personal anecdotes, marketing insights, and analyses of recent films, this book presents the essential foundation for writing a screenplay that will succeed in Hollywood. Discover why the first ten pages are crucial, how to visually grab the reader's attention, and tips for overcoming writer's block and getting an agent. A must-read for anyone with aspirations in the film industry.
This book is a must-read for anyone interested in screenwriting! Robert McKee, a renowned screenwriting guru, presents his comprehensive and integrated approach to writing for the screen. With celebrity alumni like Quincy Jones, Julia Roberts, and David Bowie, McKee's lectures are revered by writers, producers, development executives, and agents worldwide. In this book, he shares the secrets of story construction and the crucial relationship between structure and character. A mesmerizing and intense learning experience, Story will refine your work and put you back on track to success.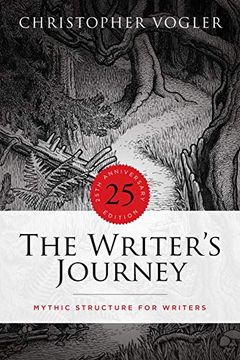 Discover how to use the principles of myth to craft powerful and engaging stories with "The Writer's Journey". Based on Joseph Campbell's work, this insider's guide provides step-by-step guidelines for structuring plots and creating realistic characters. With 30% new material, both fiction and non-fiction writers can learn to create masterful stories that are not only entertaining, but also psychologically true.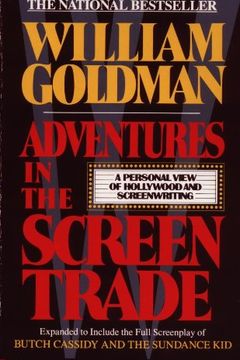 Explore Hollywood's inner sanctums with a two-time Academy Award-winning screenwriter as he takes you on a behind-the-scenes journey of iconic films like Butch Cassidy and the Sundance Kid and All the President's Men. Go beyond the glitz and glamour to discover the working lives of acting greats like Redford, Olivier, Newman, and Hoffman. Learn about the creative thought processes behind crafting a screenplay and what makes a film successful. This fascinating insider's account is a must-read for any film buff.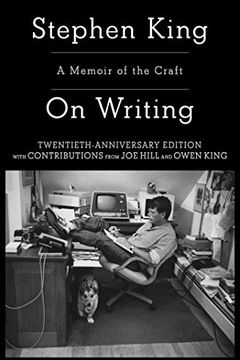 Learn from one of the bestselling authors of all time in this revealing and practical master class. Part memoir, part guide, On Writing shares Stephen King's experiences, habits, and convictions that shaped his work. With advice grounded in vivid memories from childhood to near-fatal accident, this book is perfect for any aspiring writer or fan of a great story.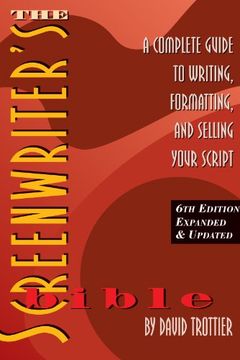 Master the art of screenwriting with this concise and practical guide. Learn the correct formats for screenplays and teleplays and discover the step-by-step process for writing and marketing your script. This book is the ultimate resource for any aspiring screenwriter.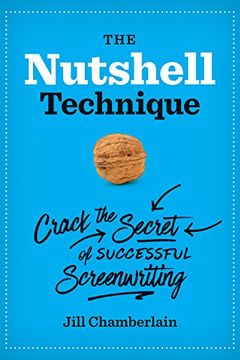 Learn the essential elements of successful storytelling with The Nutshell Technique. Veteran script consultant Jill Chamberlain provides a unique method to help first-time screenwriters transform a situation into an engaging story. Using easy-to-follow diagrams, Chamberlain explains the eight dynamic elements required to make or break a film script. Drawing on examples from films such as Casablanca, Pulp Fiction, and Argo, Chamberlain takes writers through the process step-by-step. Crack the secret of successful screenwriting and create a compelling screenplay with The Nutshell Technique.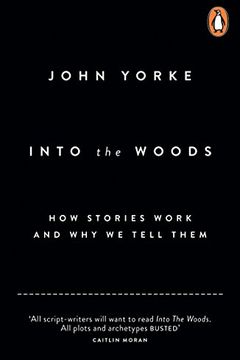 In "Into The Woods," John Yorke, creator of the BBC Writers' Academy, takes readers on a journey to the heart of storytelling. Exploring the ancient myths and big-budget blockbusters we all love, Yorke reveals the unifying shape that echoes the fairytale journey into the woods. Uncover the secrets behind why we tell stories and why they all function in a similar way.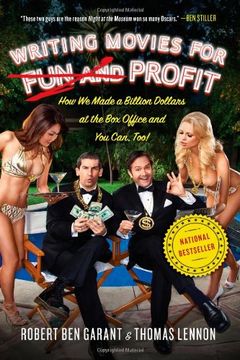 Learn how to conquer the Hollywood studio system with insider tips from two screenwriting pros who have made over a billion dollars at the box office. This guide is full of priceless information on pitching, getting your foot in the door, taking notes from movie stars, and even how to get fired and rehired. With this book, you too can start turning your words into stacks of money and learn the highs and lows of life as a professional screenwriter. Plus, a portion of the authors' proceeds are being contributed to a nonprofit organization dedicated to serving active duty military members and their families.
The Art Of Dramatic Writing by Lajos Egri
The Coffee Break Screenwriter by Pilar Alessandra
The Hero with a Thousand Faces by Joseph Campbell
The Anatomy of Story by John Truby
The Hollywood Standard by Christopher Riley
Save the Cat!® Strikes Back by Blake Snyder
The 21st Century Screenplay by Linda Aronson
The Guide for Every Screenwriter by Geoffrey D. Calhoun
Getting it Write by Lee Zahavi Jessup
Making a good script great by Linda Seger
Three Uses of the Knife by David Mamet
My Story Can Beat Up Your Story by Jeffrey Schechter
Writing Screenplays That Sell, New Twentieth Anniversary Edition by Michael Hauge
Screenplay by Robin U. Russin
Lew Hunter's Screenwriting 434 by Lew Hunter
Crafting Short Screenplays That Connect by Claudia H. Johnson
Screenwriters on Screen-Writing by Joel Engel
The War of Art by Steven Pressfield
INSIDE STORY by Dara Marks
Essentials of Screenwriting by Richard Walter
Screenwriting by Paul Joseph Gulino
Story Line by Jennifer Grisanti
How to Manage Your Agent by Gervich Chad
The 101 Habits of Highly Successful Screenwriters, 10th Anniversary Edition by Karl Iglesias
Down and Dirty Pictures by Peter Biskind
Hitchcock by Francois Truffaut
Easy Riders, Raging Bulls by Peter Biskind
Pulp Fiction by Quentin Tarantino
Conversations with Wilder by Cameron Crowe
Writing for Emotional Impact by Karl Iglesias
The Artist's Way by Julia Cameron
Cut to the Chase by Linda Venis
150 Screenwriting Challenges by Eric Heisserer
Aristotle's Poetics for Screenwriters by Michael Tierno
How Not to Write a Screenplay by Denny Martin Flinn