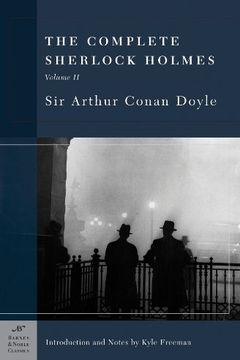 Delve into the world of Sir Arthur Conan Doyle's beloved detective, Sherlock Holmes, with this second volume of collected stories. Featuring thrilling adventures such as "The Valley of Fear" and "His Last Bow," along with introductions and notes by Kyle Freeman, readers will be captivated by the ingenious deductions of Holmes and the intricate mysteries he solves. Also included are two parodies and two essays by Doyle himself, offering unique insights into the world of Sherlock Holmes.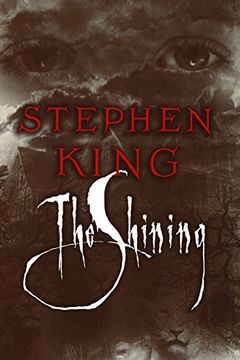 This chilling novel follows Jack Torrance as he begins his new job at the remote Overlook Hotel as the off-season caretaker. He hopes to reconnect with his family and focus on his writing, but as winter sets in, strange and sinister forces gather around the hotel. The only one to notice is his son, Danny, a gifted five-year-old. Get ready for a spine-tingling experience.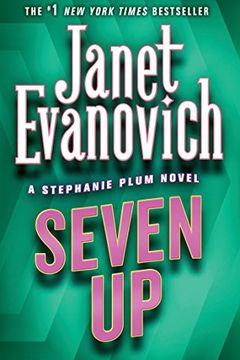 This suspenseful novel follows bounty hunter Stephanie Plum as she tries to bring in a troublesome bail jumper who has seemingly vanished. But when a corpse appears in his garden and several of Stephanie's friends go missing, she must turn to her mentor - Ranger - for help. With a series of break-ins and shocking revelations, Stephanie finds herself in danger and running for her life in this thrilling book.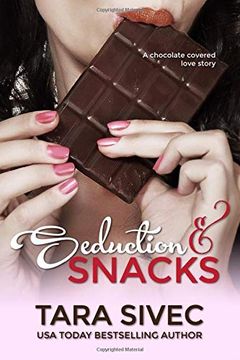 A single mom reluctantly sells sex toys to make ends meet while dreaming of starting her own business. When the man who changed her life returns, she's determined to make sure he remembers her. But with a surprise son and insecurities looming, can they make a life together? This book contains explicit sex, profanity, and plenty of sarcasm.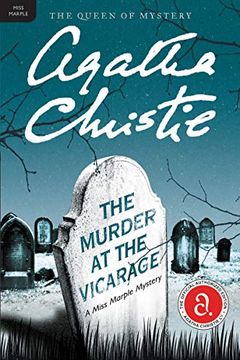 In 'The Murder at the Vicarage,' a careless remark leads to the discovery of a murder in the clergyman's study. With Miss Marple on the case, the investigation uncovers a long list of motive-filled suspects in the village. Agatha Christie's classic mystery novel will keep you guessing until the very end.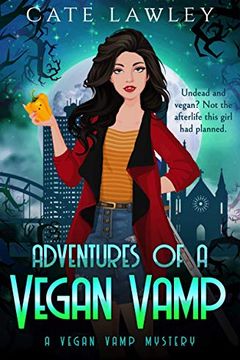 Get ready for the undead and vegan adventure of a lifetime! Mallory wakes up thin, gaunt, and hungry for something other than blood, meat, and dairy...she's a vegan vampire! Follow her journey as she tries to catch her killer while searching for a vegan cheese that won't make her nose hairs melt. This hilarious book is a must-read for anyone looking for a unique twist on the classic vampire story.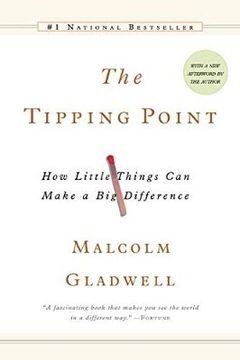 Explore the powerful phenomenon of the "tipping point" with this widely acclaimed bestseller by Malcolm Gladwell. Learn how small, precisely targeted pushes can ignite trends, boost product popularity, and even decrease crime rates. Using real-life examples ranging from the American Revolution to a successful high-tech company, Gladwell identifies the key personality types that spread ideas and provides valuable insights for anyone looking to start and sustain social epidemics. A must-read for anyone interested in sales, marketing, or social behavior.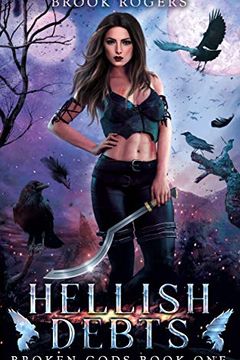 Embark on a thrilling journey with Raywen James, a Valkyrie caught up in a world of danger and mystery. From chance encounters with a charming Irishman to a perilous trip to the Hell Plane, Raywen's life takes unexpected turns. When a routine scouting mission spirals out of control, Raywen must protect those she loves in a bloody race against time. As she confronts dangerous questions and truths, she realizes that everything she thought she knew may not be true. With a sense of humor from the Fates, Raywen is ready to kick-ass and take names in this first installment of the Broken Gods series. Get ready for a fast-paced adventure through Hell in Hellish Debts.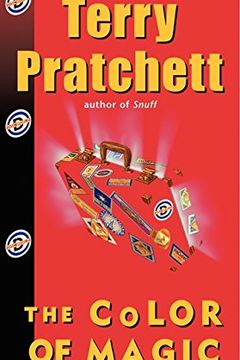 Embark on an irreverent and wickedly eccentric adventure through the legendary land of Discworld with Terry Pratchett's The Color of Magic. Follow the naïve tourist Twoflower and his wizard guide, Rincewind, on a journey filled with explosive twists and turns. From inept wizards to dragons that only exist if you believe in them, this book is a humorous, satirical take on the fantasy genre. Take a trip to the edge of the planet and explore a world supported by a giant, unknown turtle. Perfect for fans of Mark Twain, Kurt Vonnegut, Douglas Adams, and Carl Hiaasen.
This classic mystery novel features Hercule Poirot, a Belgian detective settling in England near the wealthy benefactress who takes him in. When she is poisoned and the authorities are stumped, Poirot uses his prodigious sleuthing skills to solve the mystery. With a variety of possible suspects, including the victim's husband and resentful stepsons, Poirot must navigate red herrings and plot twists to uncover the culprit. Agatha Christie's debut novel is a gripping and ingenious tale, cementing her status as the queen of mystery.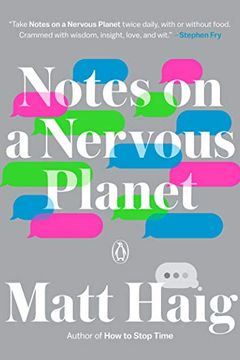 Discover how modern life can feed our anxiety and what you can do to live a better life with this insightful book. Drawing on his personal experience with panic disorder, anxiety, and depression, the author highlights the negative impact of social, commercial, and technological advancements on our mental health. From inequality to social media to the way we sleep and exercise, explore how small changes can make a big difference in Notes on a Nervous Planet.
Mostly Harmless by Douglas Adams
Blink by Malcolm Gladwell
L'homme au complet marron by Agatha Christie
The Castle by Franz Kafka
Pyramids by Terry Pratchett
Une poignée de seigle by Agatha Christie
When An Alpha Purrs by Eve Langlais
What the Dog Saw by Malcolm Gladwell
How to Stop Time by Matt Haig
Accidentally In Love With...A God? by Mimi Jean Pamfiloff