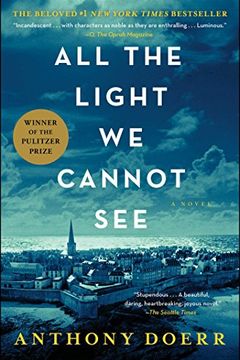 Set against the backdrop of World War II, this beautiful and moving novel follows the intertwined lives of a blind French girl and a German boy. When Marie-Laure and her father must flee Paris for the walled citadel of Saint-Malo, they carry with them a valuable and dangerous jewel from the Museum of Natural History. Meanwhile, Werner Pfennig grows up enchanted by a radio he finds in a mining town in Germany, and becomes enlisted to track down the resistance. As their paths converge, they must try to be good to each other in the midst of the devastation of war. With stunning detail and captivating prose, this National Book Award finalist is a must-read for lovers of historical fiction.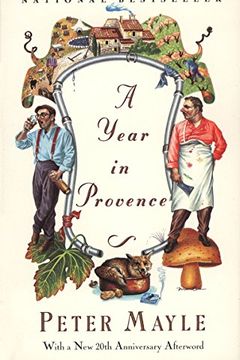 Escape to the idyllic countryside of the Lubéron with this heartwarming account of one couple's journey to fulfill their dreams. Follow along as they settle into a charming 200-year-old stone farmhouse and discover the joys of goat racing, indulge in regional cuisine, and experience the beauty of the changing seasons. A Year in Provence is a delightful escape into the simple pleasures of Provençal life.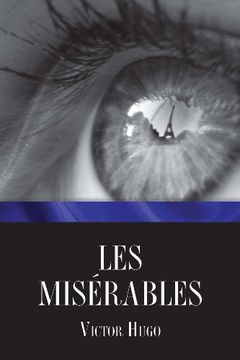 Follow the story of Jean Valjean, an escaped convict determined to live an honest life in a community that constantly threatens to reveal his criminal past. Victor Hugo's tale of injustice, heroism, and love illustrates the struggles of redemption and sacrifice, as Valjean fights to protect the daughter of a poverty-stricken prostitute. But as Inspector Javert's relentless pursuit jeopardizes his newfound freedom, Valjean must decide how far he's willing to go to keep his promises.
This epic novel by a grand master of historical fiction takes readers on a thrilling journey through the magnificent city of Paris. From noble families to humble revolutionaries, the characters' stories of self-discovery and long-kept secrets unfold throughout the city's rich history. Impeccably researched and narrated, this captivating book brings the sights and sounds of the City of Light to brilliant life.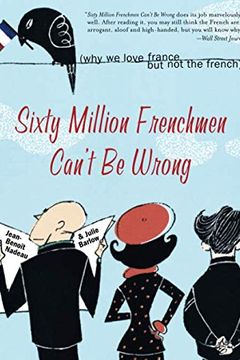 Discover the secrets of French longevity and economic power in this fascinating exploration of French culture. Despite smoking, drinking and eating more than any other nation, the French are healthier and wealthier than Americans. Find out why as Nadeau and Barlow delve into the heart, mind, and soul of France, exploring everything from their ideas about land and privacy to their elite education and street protests. Gain a complete picture of French society and what makes it so unique.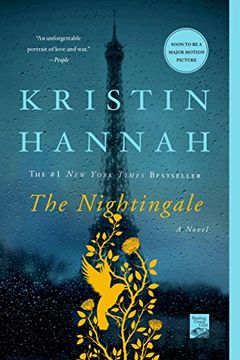 Set in WWII France, The Nightingale follows the stories of two sisters who embark on their own dangerous paths towards survival, love, and freedom in German-occupied, war-torn France. Vianne and Isabelle's lives take different turns during the war, but both must make impossible choices to stay alive. Kristin Hannah's heartbreakingly beautiful novel illuminates the rarely seen stories of women's war and celebrates the resilience and durability of the human spirit. It's a novel for everyone, a must-read for a lifetime.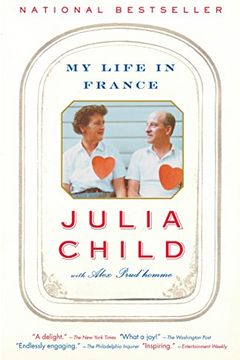 Discover the inspiring story of a woman who transformed the way we think about food in America. Follow Julia Child's journey as she arrives in France knowing nothing about the country or its cuisine, but dives headfirst into the culture, taking classes at the Cordon Bleu and shopping at local markets. Her passion for cooking and teaching ignites, leading to the creation of her now-famous cookbook and TV show. This unforgettable memoir captures the spirit that made Julia one of America's most beloved personalities.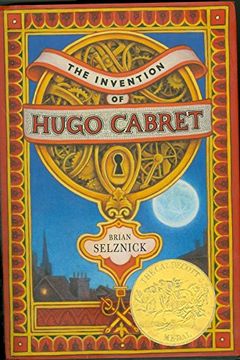 A young orphan boy named Hugo lives in secrecy within the walls of a bustling Paris train station. His life changes when he meets a bookish girl and a bitter old man who run a toy booth in the station. But when Hugo's most precious secret is threatened, he must solve a mysterious puzzle involving a cryptic drawing, a treasured notebook, and a stolen key. This intricate and tender mystery captures readers with its spellbinding story.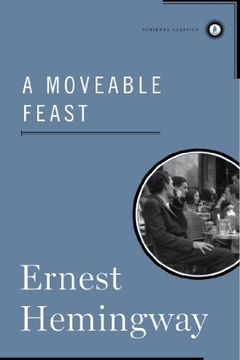 Immerse yourself in the world of the Roaring Twenties in Paris with Ernest Hemingway's A Moveable Feast. Hemingway captures the essence of what it means to be a young, poor writer abroad during a time of cultural transformation, as artists and writers like Picasso, Joyce, and Stein revolutionize the literary and artistic landscape. Hemingway's prose paints a vivid portrait of the Parisian streets and cafes where he and his fellow expatriates gathered and honed their craft, offering glimpses into their unforgettable encounters and reflections on the writer's life.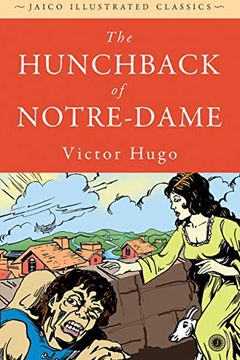 Travel back in time to Medieval Paris with this haunting and tragic novel set beneath the iconic twin towers of the Notre-Dame cathedral. Follow the story of Quasimodo, the hunchback; the gypsy dancer, Esmeralda; and the tormented priest, Claude Frollo. Victor Hugo's keen historical imagination and descriptive prowess shape this unforgettable tale full of astonishingly tragic irony.
How Paris Became Paris by Joan Dejean
Almost French by Sarah Turnbull
The Count of Monte Cristo by Alexandre Dumas
The Three Musketeers by Alexandre Dumas
Dangerous Liaisons by Pierre Choderlos de Laclos
The Ladies' Paradise by Émile Zola
My Twenty-five Years in Provence by Peter Mayle
Paris to the Moon by Adam Gopnik
The Only Street in Paris by Elaine Sciolino
How to Be Parisian Wherever You Are by Anne Berest
Swann's Way by Marcel Proust
The Room on Rue Amélie by Kristin Harmel
Sarah's Key by Tatiana de Rosnay
A Bite-Sized History of France by Stéphane Hénaut
Bringing Up Bébé by Pamela Druckerman
The New Paris by Lindsey Tramuta
The Piano Shop on the Left Bank by Thad Carhart
The Seine by Elaine Sciolino
The Bonjour Effect by Julie Barlow
Seven Ages of Paris by Alistair Horne
The Glorious Flight by Alice Provensen
The red and the Black by 1783-1842 Stendhal
Bruno, Chief of Police by Martin Walker
The Horseman on the Roof by Jean Giono
The Sweet Life in Paris by David Lebovitz
Time Was Soft There by Jeremy Mercer
The Flaneur by Edmund White
The Alice Network by Kate Quinn
Madeline by Ludwig Bemelmans
The Invisible Bridge by Julie Orringer
The Apprentice by Jacques Pépin
Hunting and Gathering by Anna Gavalda
Rendez-Vous in Cannes by Jennifer Bohnet
The Iron King by Maurice Druon
La Bête humaine by Émile Zola
Perfume by Patrick Sskind
Don't Be a Tourist in Paris by Vanessa Grall
A History of France by John Julius Norwich
Madame Tussaud by Michelle Moran
Murder on the Quai by Cara Black
The Oxford History of the French Revolution by William Doyle
The Cleaner of Chartres by Salley Vickers
Letters from my Windmill by Alphonse Daudet
Zazie in the Metro by Raymond Queneau
L'Appart by David Lebovitz