Best Cryptocurrency Books
We've scoured the web for every book on cryptocurrency and blockchain space and compiled a list of our top picks. There's general knowledge books on the space as well as more technical reads on technologies like Bitcoin, Ethereum, Ripple and Monero.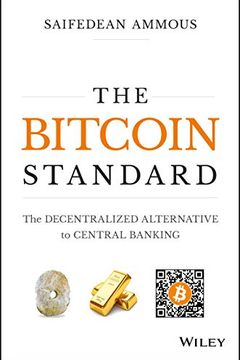 Discover the newest technology for money with this insightful book. Economist Saifedean Ammous traces the history of money and explains what makes for sound money. Learn about Bitcoin - the digital age's solution for money - and its potential role in an information economy. The author argues that Bitcoin is better suited as a store of value and network for settlement between large financial institutions, providing a decentralized, neutral, free-market alternative to national central banks. Explore how this young upstart money might challenge the global monetary order.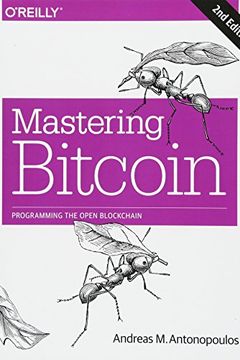 Become a part of the financial revolution with this comprehensive guide to bitcoin technology. Mastering Bitcoin is perfect for both experts and beginners, making it easier to navigate the complex world of bitcoin. This revised and expanded second edition provides essential updates and details you need to get started investing, building apps, or simply understanding the technology. Discover how bitcoin has spawned a multi-billion dollar global economy - and how you can participate. Learn about the decentralized network, security principles, and new developments such as Payment Channels, Segregated Witness, and Lightning Network. User stories, examples, and code snippets help illustrate key technical concepts.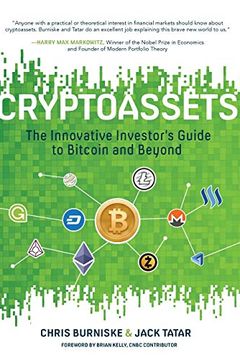 Cryptoassets
The Innovative Investor's Guide to Bitcoin and Beyond
Discover the fascinating world of blockchain assets in this innovative guide written by two industry experts. This asset class, which includes bitcoin and other cryptocurrencies, is rapidly changing the investment landscape. Learn about the evolution of blockchain assets over the last decade, and get a framework for evaluating new opportunities and positioning your investment portfolio. Discover how to securitize these assets in familiar investment vehicles and leverage multiple platforms to achieve your financial goals. Get ready to embrace the future of money.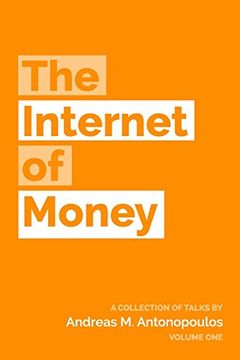 Discover the future of money in The Internet of Money, a collection of inspiring and visionary talks by world-renowned bitcoin expert Andreas M. Antonopoulos. With over 150 talks on bitcoin and blockchain delivered to audiences worldwide, Antonopoulos presents his ideas in an approachable, engaging, and amusing way suitable for all audiences. This book features some of his best talks, edited for clarity and readability. Whether you have five minutes or want to dive in cover-to-cover, each talk offers a thought-provoking and quick read on topics that will inspire you.
Andreas is one of the most influential Bitcoin speakers in the world and continues to travel the world to speak at Bitcoin conferences and meetups. In these books, Andreas talks about Bitcoin and how it relates to the internet in its early days. Instead of Bitcoin being an inter-net (international network) of media and information, he highlights how Bitcoin is an internet of money and how it will disrupt banking monopolies the same way that the internet disrupted media monopolies.     
–
source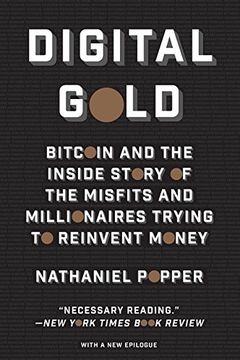 Digital Gold
Bitcoin and the Inside Story of the Misfits and Millionaires Trying to Reinvent Money
Discover the fascinating rise of Bitcoin and the attempt to create a new global currency for the internet age in this brilliant and engrossing book. As Bitcoin's technology and followers continue to grow, Nathaniel Popper follows the movement's central characters, including a Chinese entrepreneur and the secretive creator, Satoshi Nakamoto. This is more than just a tech industry fad - it could revolutionize society's basic institutions. Learn about the untold riches and harsh consequences that have already come with the rise of Bitcoin.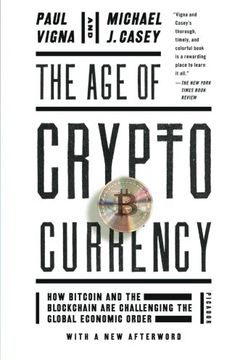 "Revolutionizing traditional financial and social structures, will cryptocurrency be the future of money? In this captivating read, Wall Street journalists explore the origins and functions of bitcoin, a cybermoney that promises a financial system without middlemen. Dive into the world of digital currency and learn how to prepare for the monumental changes ahead."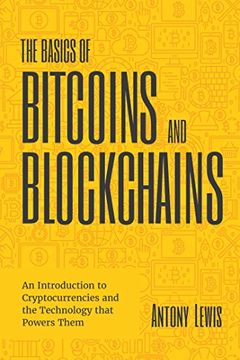 This clear and accessible guide offers an introduction to the history and basics of cryptocurrency and blockchains. It covers a broad range of topics, including the workings of Bitcoin, Ethereum, and other cryptocurrencies, blockchain technology, and the evolution of digital tokens. Discover the risks and mitigations, learn how to identify scams, and gain an understanding of the potential impacts of Bitcoin and blockchains on global businesses. Gain confidence as you dive into the world of cryptocurrency with this comprehensive guide.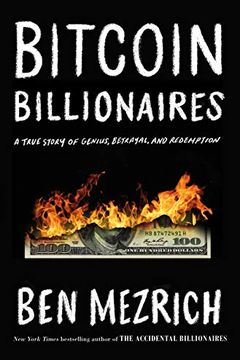 Discover the thrilling journey of Tyler and Cameron Winklevoss as they make a big bet on the obscure world of cryptocurrency. After being rejected by venture capitalists post their fight with Zuckerberg, the brothers nurse their wounds in Ibiza where they encounter an eccentric character who introduces them to the world of crypto. Follow their journey from the Silk Road to the Securities and Exchange Commission, as they navigate this sometimes sinister world and possibly make history. Will crypto be the next big thing, or just total bulls--t? Find out in this captivating read by Ben Mezrich.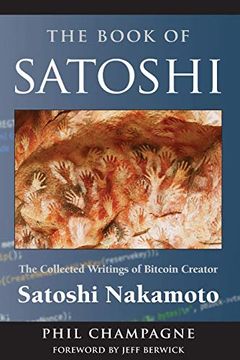 Explore the mysterious origins of Bitcoin with "The Book of Satoshi". This fascinating book gathers together the essential writings of Bitcoin's anonymous creator, Satoshi Nakamoto. Delve into the mind of the enigmatic figure who revolutionized the world's concepts of currency and money. Discover the technology behind Bitcoin, its profound economic implications, and the potential it holds for the future of finance. Whether you're a seasoned cryptocurrency veteran or new to the world of digital currencies, "The Book of Satoshi" is a must-read for anyone interested in the birth and evolution of Bitcoin.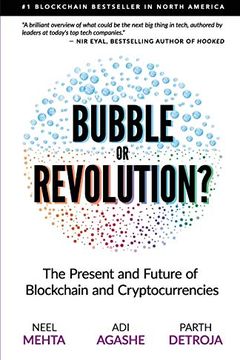 Discover the truth behind cryptocurrencies and blockchains with Bubble or Revolution. Written by Product Managers from top tech companies, this book cuts through the hype to provide a balanced, comprehensive, and accessible analysis of these technologies. From Bitcoin and the blockchain to emerging trends, case studies, and predictions, this book covers it all. Learn about the core concepts, strengths, and weaknesses of blockchains and cryptocurrencies, and gain insights from exclusive interviews with tech industry leaders. No technical knowledge required - decide for yourself if these technologies are a bubble or a revolution.
Blockchain Revolution by Don Tapscott
Mastering Ethereum by Andreas M. Antonopoulos
Blockchain Basics by Daniel Drescher
The Business Blockchain by William Mougayar
Blockchain by Melanie Swan
Inventing Bitcoin by Yan Pritzker
The Truth Machine by Paul Vigna
Mastering Blockchain by Imran Bashir
Programming Bitcoin by Jimmy Song
Cryptocurrency Investing Bible by Alan T. Norman
Attack of the 50 Foot Blockchain by David Gerard
Cryptocurrency Investing For Dummies by Kiana Danial
Bitcoin For Dummies by Prypto
The Infinite Machine by Camila Russo
Bitcoin by Jason A. Williams
An Altcoin Trader's Handbook by Nik Patel
Blockchain Technology Explained by Alan T. Norman
The Internet of Money by Andreas M. Antonopoulos
Bitcoin by Dominic Frisby
Ethereum by Henning Diedrich
Bitcoin and Cryptocurrency Technologies by Arvind Narayanan
How Money Got Free by Brian Patrick Eha
Introducing Ethereum and Solidity by Chris Dannen
The Sovereign Individual by James Dale Davidson
How to Day Trade for a Living by Andrew Aziz
Why Buy Bitcoin by Andy Edstrom
A Beginner's Guide To Bitcoin by Matthew R. Kratter
The Only Cryptocurrency Investing Book You'll Ever Need by Freeman Publications
The Real Business of Blockchain by David Furlonger
Bringing Down the House by Ben Mezrich
The Bitcoin Big Bang by Brian Kelly
American Kingpin by Nick Bilton
The Price of Tomorrow by Jeff Booth
Layered Money by Nik Bhatia
The Scandal of Money by George Gilder
The Cryptopians by Laura Shin
The Only Bitcoin Investing Book You'll Ever Need by Freeman Publications
The 7th Property by Eric Yakes
Thank God for Bitcoin by Bitcoin and Bible Group, Jimmy Song, Gabe Higgins, Derek Waltchack, Robert Breedlove, J.M. Bush, Julia Tourianski, Lyle Pratt, George Mekhail
Build Your Own Blockchain by Hellwig
Learn Ethereum by Xun (Brian) Wu, Zhihong Zou, Dongying Song
Blockchain Wars by Evan McFarland
The Future of Money by Matthew Leising
The NFT Handbook by Matt Fortnow, QuHarrison Terry
Radical Technologies by Adam Greenfield
Blockchain and the Law by Primavera de Filippi
Mastering Blockchain by Lorne Lantz, Daniel Cawrey
When Money Dies by Adam Fergusson
The Starfish and the Spider by Ori Brafman