Best Fasting Books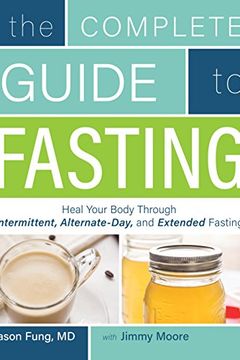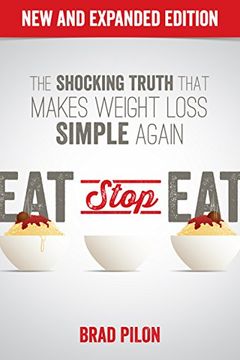 Eat Stop Eat
Intermittent Fasting for Health and Weight Loss (English)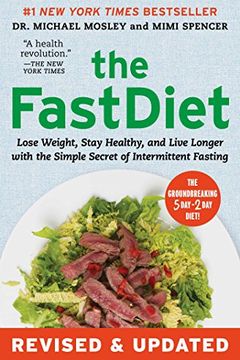 The FastDiet
Lose Weight, Stay Healthy, and Live Longer with the Simple Secret of Intermittent Fasting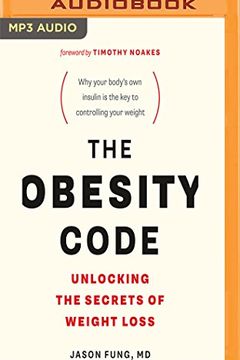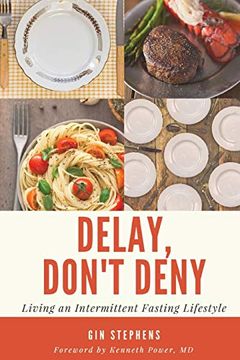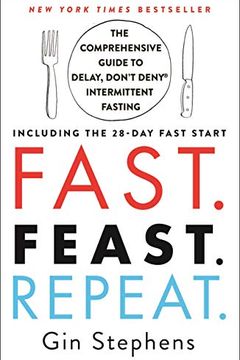 Fast. Feast. Repeat.
The Comprehensive Guide to Delay, Don't Deny® Intermittent Fasting--Including the 28-Day FAST Start
The instant New York Times and USA Today bestseller!Change when you eat and change your body, your health, and your life!Diets don't work. You know you know that, and yet you continue to try them, because what else can you do? You can Fast. Feast. Repeat. After losing over eighty pounds and keeping every one of them off, Gin Stephens started a vibr...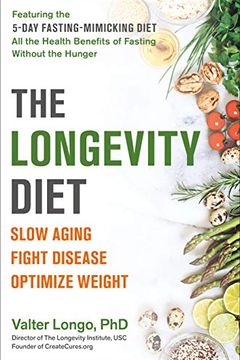 The internationally renowned, clinically tested, revolutionary diet program to lose weight, fight disease, and live a longer, healthier life.Can what you eat determine how long, and how well, you live? The clinically proven answer is yes, and The Longevity Diet is easier to follow than you'd think. The culmination of 25 years of research on aging, ...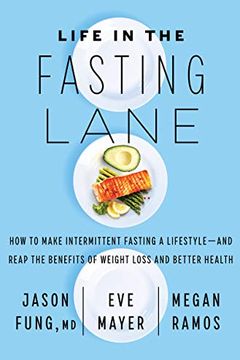 Life in the Fasting Lane
How to Make Intermittent Fasting a Lifestyle―and Reap the Benefits of Weight Loss and Better Health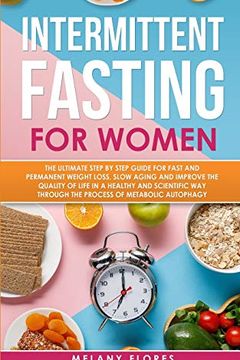 Intermittent Fasting For Women
The Ultimate Step by Step Guide for Fast and Permanent Weight Loss, Slow Aging and Improve the Quality of Life in Healthy Way Through the Process of Metabolic Autophagy
Are you tired of trying to lose weight with no visible results? Do you want to lead a healthier and happier life? You're not alone! About half of Americans say that they are trying to lose weight, according to a report from the Centers for Disease Control and Prevention's National Center for Health Statistics (NCHS). What's more, the report reveale...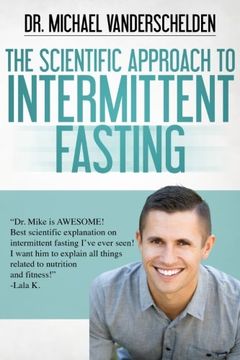 "The people who say they don't have time to take care of themselves will soon discover they're spending all their time being sick." - Patricia Alexander Intermittent fasting is a phenomenon that is currently one of the world's most popular health and fitness trends. It involves alternating cycles of fasting and eating, instead of eating all hours d...
Complete Intermittent Fasting by Jean LaMantia
Keto Intermittent Fasting by Brian Stanton
Vegan Intermittent Fasting by Petra Bracht, Mira Flatt
Intuitive Fasting by Dr. Will Cole
Fasting by Jentezen Franklin
Feast Without Fear by Gin Stephens
Fasting for Spiritual Breakthrough by Elmer Towns
Intermittent Fasting by Thomas Rohmer
Intermittent Fasting by Michael Green
Intermittent Fasting by Michael Wease