Best Fasting Books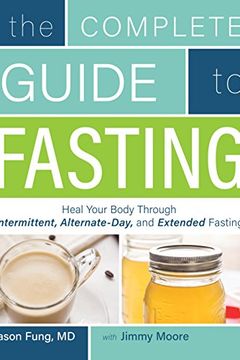 Discover the ancient secret to improving your health with this revolutionary guide to fasting. Written by a leading nephrologist who has successfully used fasting protocols with over 1,000 patients, this book explains the benefits of fasting, who can benefit from it, and the different fasting methods you can use. With practical tips and easy-to-understand explanations, this guide makes fasting as a therapeutic approach simple and accessible for everyone. Plus, with tools like a 7-Day Kick-Start Fasting Plan and healing liquid recipes, you'll have everything you need to get started on your fasting journey.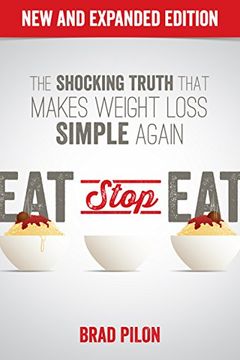 Eat Stop Eat
Intermittent Fasting for Health and Weight Loss (English)
Discover the science of intermittent fasting for weight loss with Eat Stop Eat by Brad Pilon. This guide is an essential read for anyone looking to improve their health and lose weight without sacrificing the foods they love. Get the latest insights and techniques for simple yet effective weight loss from one of the first books on the topic.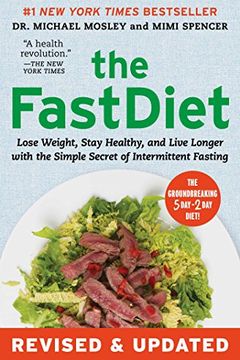 The FastDiet
Lose Weight, Stay Healthy, and Live Longer with the Simple Secret of Intermittent Fasting
Transform your health with the #1 New York Times bestseller that introduces a radical new way of thinking about food! The FastDiet makes weight loss simple and effortless as you limit your calorie intake for just two nonconsecutive days each week (500 calories for women, 600 for men). Intermittent fasting not only helps shed pounds but can also reduce your risk of diseases such as diabetes, cardiovascular disease, and cancer. This book presents groundbreaking research in an easy-to-follow program, including 40 quick and easy meals, cutting-edge science, a calorie counter, and more. Discover a lifestyle choice that could transform your health without depriving yourself with The FastDiet!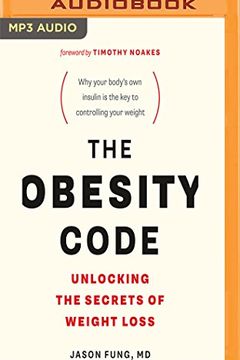 Discover the root cause of weight gain and obesity with this revolutionary book. Dr. Jason Fung's theory challenges conventional weight loss methods and focuses on the role of hormones, particularly insulin and insulin resistance. Through his five-step plan and lifelong habits, you'll learn how to improve your health and regulate insulin levels for lasting weight loss. Dr. Fung also shares valuable insights into proper nutrition and the benefits of intermittent fasting. Say goodbye to yo-yo dieting and hello to a healthy lifestyle with The Obesity Code.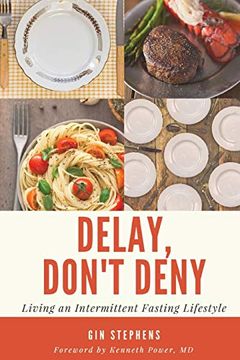 Discover the science behind intermittent fasting in this book that offers a refreshing alternative to traditional dieting. Tired of counting calories and eliminating foods? Learn how to adjust different fasting plans to fit your lifestyle and take control of your health. The best part: you don't have to give up your favorite foods! With intermittent fasting, it's all about changing when, not what, you eat. Ready to say goodbye to the diet roller coaster? Learn how to "delay, don't deny" with this revolutionary approach to wellness.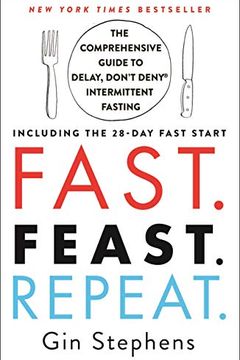 Fast. Feast. Repeat.
The Comprehensive Guide to Delay, Don't Deny® Intermittent Fasting--Including the 28-Day FAST Start
Discover the power of a Delay, Don't Deny® intermittent fasting lifestyle in this New York Times and USA Today bestselling book. Say goodbye to ineffective diets and hello to sustainable weight loss with Fast. Feast. Repeat. Learn how to incorporate intermittent fasting into your life and reap the many health benefits while shedding pounds. This book is perfect for both beginners and experienced fasters, with a 28-day FAST Start and an exhaustive FAQ section. Don't miss out on the latest research supporting intermittent fasting as the ultimate health plan.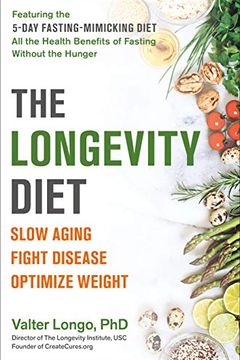 Discover the revolutionary program to lose weight, fight disease, and live a longer, healthier life through nutrition. The Longevity Diet is the culmination of 25 years of global research on aging, nutrition, and disease, and offers a simple solution to living to a healthy old age. Combining a healthy everyday eating plan with scientifically engineered fasting-mimicking techniques, this unique program can help you lose weight, reduce abdominal fat, prevent age-related muscle and bone loss, and build resistance to diabetes, Alzheimer's, cancer, and cardiovascular disease. With easy-to-adopt pescatarian options and 30 recipes based on Longo's five pillars of longevity, The Longevity Diet is the key to a longer, healthier, more fulfilled life.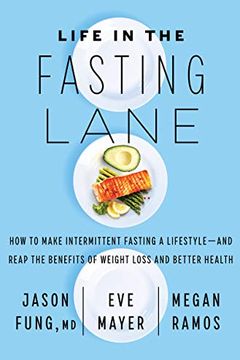 Life in the Fasting Lane
How to Make Intermittent Fasting a Lifestyle―and Reap the Benefits of Weight Loss and Better Health
Discover the power of intermittent fasting with Life in the Fasting Lane. Get expert advice on how to integrate fasting into your daily life and reap the health benefits, from lower blood pressure to increased cognitive function. With three initial goals and ten manageable steps, this guide offers practical strategies tailored to your individual needs. Combining personal experience with scientific rigor, Life in the Fasting Lane is an accessible and life-changing resource for anyone looking to improve their health and wellness.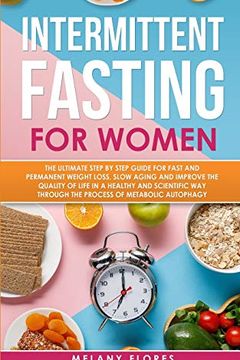 Intermittent Fasting For Women
The Ultimate Step by Step Guide for Fast and Permanent Weight Loss, Slow Aging and Improve the Quality of Life in Healthy Way Through the Process of Metabolic Autophagy
Boost your health and happiness with Intermittent Fasting! If you're tired of trying to lose weight with no results, this guide is for you. Discover how intermittent fasting can help you lose 7-10 pounds in just 10 weeks, while also slowing aging, improving heart health, brain function, and more. Plus, find easy-to-follow meal plans and advice for pregnant women. Start feeling comfortable and healthy in your own body - read on to learn more!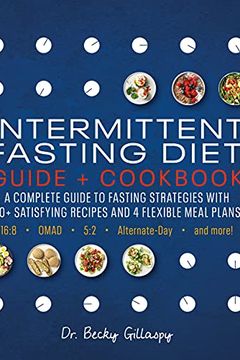 Discover the solution to dropping pounds and boosting your overall health with this Intermittent Fasting Diet Guide and Cookbook. Shorten the window of time in which you eat food and select from various fasting programs like the 16/8 method, the One-Meal-A-Day (OMAD) plan, the 5:2 diet, and alternate-day fasts to aid weight loss and improve your health. This beginner's guide offers meal plans and recipes that provide key nutrition for a sustainable and productive fast. Say goodbye to constant hunger and calorie tracking and say hello to a more adaptable body.
Keto Intermittent Fasting by Brian Stanton
Complete Intermittent Fasting by Jean LaMantia
Vegan Intermittent Fasting by Petra Bracht, Mira Flatt
Intuitive Fasting by Dr. Will Cole
Fasting by Jentezen Franklin
Feast Without Fear by Gin Stephens
Fasting for Spiritual Breakthrough by Elmer Towns
Intermittent Fasting by Thomas Rohmer
Intermittent Fasting by Michael Green
Intermittent Fasting by Michael Wease