Best Fitness Books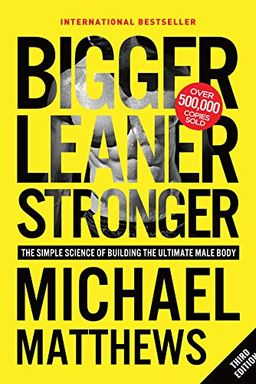 Discover the exact formula for building muscle and achieving a lean, cut physique without wasting hours in the gym or money on supplements. This book exposes the biggest myths and mistakes of building muscle and reveals the four laws of muscle growth that will turn your body into a muscle-building machine. Learn how to develop a lightning-fast metabolism and which exercises deliver maximum results. Plus, indulge in cheat foods and still get shredded. Get ready to be complimented on your Hollywood hunk body in just 12 weeks with a free bonus report to make maximum gains in your first year of training.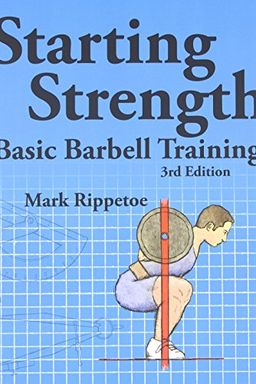 "Starting Strength" is a comprehensive guide on basic barbell training, perfect for beginners and fitness enthusiasts alike. With over 750 illustrations and a detailed analysis of the five most important exercises in weightlifting, this book offers the most complete examination in print of the most effective way to exercise. Complete with a new chapter dealing with the most important assistance exercises, "Starting Strength" is a practical and valuable resource for anyone looking to improve their fitness.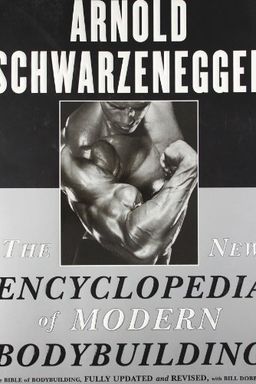 Discover the ultimate resource for bodybuilding with this comprehensive guide written by none other than Arnold Schwarzenegger. With new sections on diet, psychology, and injury prevention, as well as tried-and-true tips from Arnold himself, this book covers everything from weight training to competition tactics. Whether you're an amateur or a pro, use this book to take control of your body and achieve your personal best.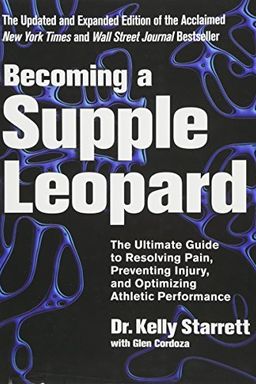 Becoming a Supple Leopard
The Ultimate Guide to Resolving Pain, Preventing Injury, and Optimizing Athletic Performance (2nd Edition)
Unlock your human potential and become a supple leopard with the revolutionary approach to mobility and maintenance shared in this training manual - whether you're an athlete, weekend warrior or just seeking a healthy, pain-free life. Founder of MobilityWod.com, Kelly Starrett, maps out a system of over 200 techniques to identify and fix common movement errors that impede performance, cause injury and restrict movement. Learn how to prevent and rehabilitate athletic injuries, diagnose and fix inefficient movement patterns, and unlock athletic capacity you didn't know you had. Improve your quality of life and achieve your best performance yet with personalized mobility prescriptions developed just for you.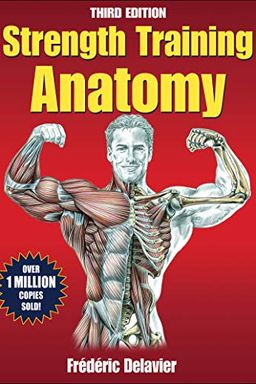 Anatomy meets strength training in this comprehensive guide filled with over 600 detailed anatomical illustrations of every major muscle group. The third edition features 48 additional pages, 12 new exercises, and 18 stretches, making it the ultimate resource for anyone looking to improve their strength training routine.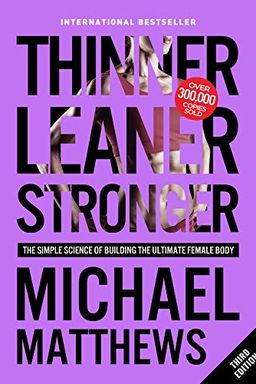 Discover a #1 bestselling women's fitness book with over 250,000 copies sold. Thinner Leaner Stronger by Michael Matthews equips readers with the tools to achieve a toned, lean, and strong body without crash dieting or wasting time and money on ineffective solutions. This book is perfect for individuals of all ages and fitness levels who are looking for a reliable guide to achieving their fitness goals.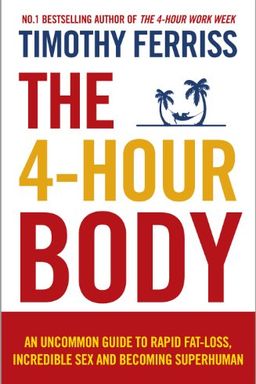 4-Hour Body
An Uncommon Guide to Rapid Fat-Loss, Incredible Sex and Becoming Superhuman
Discover the latest science and research on how to redesign the human body with The 4-Hour Body. From losing fat to improving performance, Timothy Ferriss shares secrets to help you reach your true potential in just 3-6 months with a commitment of less than four hours per week. With personal stories, recipes, and before and after photos, this book will change the way you look forever.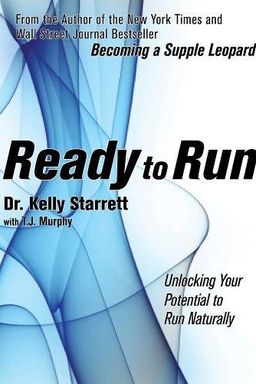 Discover the secrets to injury-free running and unlock all the athletic potential within you with this revolutionary book. Dr. Kelly Starrett, author of the bestselling Becoming a Supple Leopard, focuses his attention on the injury-plagued world of running and provides readers with 12 performance standards to prepare their bodies for a lifetime of top-performance running. Learn how to prevent chronic injuries, build injury-prevention habits into your day, and turn your weaknesses into strengths. You'll even receive a set of mobility exercises for optimal function and range of motion. Ready to Run?
ROAR is a physiology-based nutrition and training guide designed specifically for active women. Learn how to adapt your nutrition, hydration, and training to your unique physiology and achieve optimum athletic performance. With personalized meal plans, nutrient-packed recipes, and strengthening exercises, you can build a rock-solid foundation, strengthen bone, and boost power and endurance. Whether you're into running, cycling, field sports, triathlons, or just want to be in the healthiest, fittest, strongest shape of your life, ROAR's got you covered.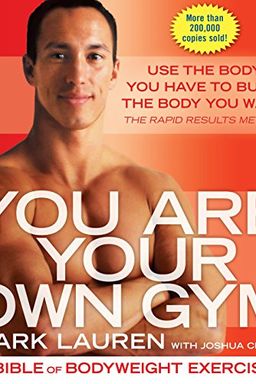 A simple, effective workout program from an elite Special Operations trainer that requires nothing more than your own bodyweight. Mark Lauren's exercises build muscle, burn fat, and prevent injuries through balance and stability training. With motivation techniques, training, and nutrition advice, anyone can do these 125 exercises in just 30 minutes a day, four times a week, at home, in the office, or anywhere. Get in the best shape of your life without gym memberships or equipment.
No Sweat by Michelle Segar
Atomic Habits by James Clear
Living with a SEAL by Jesse Itzler
Born to Run by Christopher McDougall
Practical Programming for Strength Training by Mark Rippetoe
Overcoming Gravity by Steven Low
The World's Fittest Book by Ross Edgley
Which Comes First, Cardio or Weights? by Alex Hutchinson
The Triathlete's Training Bible by Joe Friel
Ignite the Fire by Jonathan Goodman
Complete Calisthenics by Ashley Kalym
What to Eat by Marion Nestle
Glute Lab by Bret Contreras
Run Fast. Eat Slow. by Shalane Flanagan
In Defense of Food by Michael Pollan
The Women's Health Big Book of Exercises by Adam Campbell
100 No-Equipment Workouts Vol. 1 by Neila Rey
Spartan Fit! by Joe de Sena
The One-Minute Workout by Martin Gibala
Wired to Eat by Robb Wolf
Men's Health Your Body is Your Barbell by BJ Gaddour
Academy of Nutrition and Dietetics Complete Food and Nutrition Guide, 5th Ed by Roberta Larson Duyff
Live Young Forever by Jack Lalanne
Strength Training for Fat Loss by Nick Tumminello
The Fitness Mindset by Brian Keane
The Workout by Gunnar Peterson
Own the Day, Own Your Life by Aubrey Marcus
The First 20 Minutes by Gretchen Reynolds