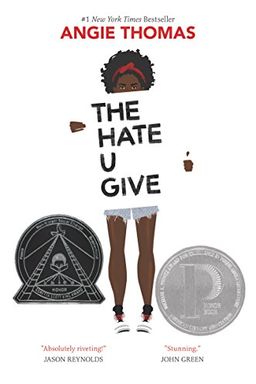 A teenage girl, Starr Carter, must navigate between two worlds: her poor neighborhood and her wealthy prep school. After witnessing the fatal shooting of her unarmed childhood friend at the hands of a police officer, Starr must decide whether or not to speak out and risk her own safety. The Hate U Give is a powerful exploration of racial tensions and police brutality that will leave readers questioning their own assumptions and beliefs.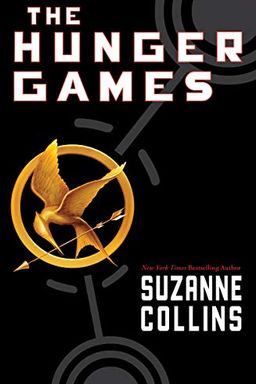 In a dystopian future, the nation of Panem forces each district to send a boy and girl to fight to the death in the annual Hunger Games. When 16-year-old Katniss Everdeen takes her sister's place, she must fight to survive while navigating complex choices of survival, humanity, and love.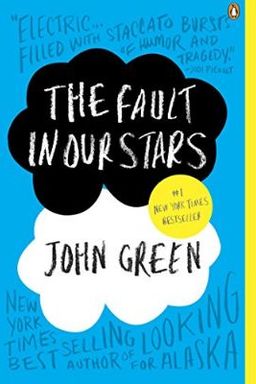 A heart-wrenching yet witty tale about Hazel, a terminally ill teen who finds unexpected love in Augustus at a cancer support group. This powerful story explores the beauty and pain of life, love and mortality in a bold, raw, and insightful way.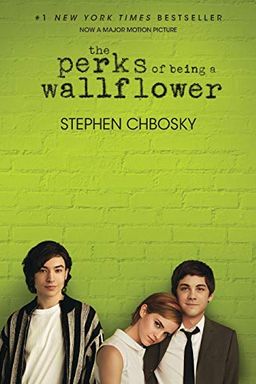 Experience the highs and lows of high school in this coming-of-age tale. Follow the journey of a teenager as he navigates first dates, family drama, new friends, and the thrills and dangers of sex and drugs. Along the way, discover the power of friendship and the resilience of the human spirit in the face of adversity. Don't miss out on this poignant and wild ride of growing up.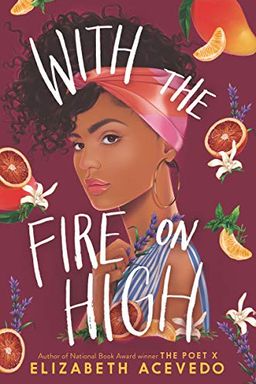 This novel follows a teenage mother, Emoni Santiago, who faces tough decisions daily to support her daughter and abuela. But in the kitchen, she finds solace and adds a little magic to every dish. With dreams of becoming a chef, Emoni struggles to pursue her passion while navigating life. Elizabeth Acevedo's stunning prose brings Emoni's story to life, showcasing the power of talent, pride, and determination.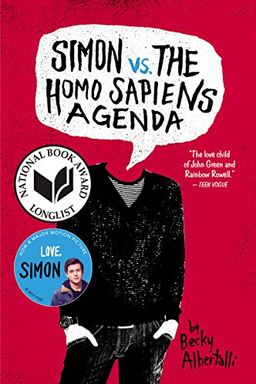 A 16-year-old gay boy named Simon prefers to keep his sexuality and drama under wraps, but when his emails fall into the wrong hands, he's blackmailed into playing wingman for a class clown. Simon's once-tight-knit friend group starts to strain, while Blue, the boy he's been emailing, grows more flirtatious. Simon must navigate his comfort zone and avoid compromising himself or his friendships while trying to connect with an adorable guy he's never met.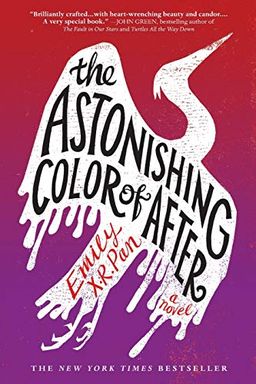 This poignant novel follows Leigh Chen Sanders, who is half Asian and half white, on her journey to Taiwan to meet her maternal grandparents for the first time in search of her mother, who she is certain turned into a bird after her suicide. As she uncovers family secrets and tries to reconcile her grief, Leigh must navigate both real and magical elements, and the complexities of friendship and romance. The Astonishing Color of After is a powerful story about finding oneself through love, grief, art, and family history.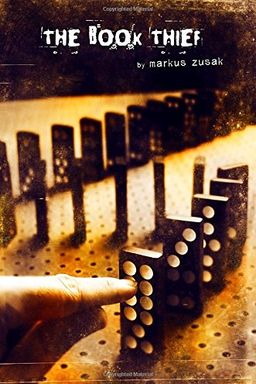 In Nazi Germany, a young girl falls in love with books and words. From stealing books from book burnings to the mayor's wife's library, Liesel's love affair with literature blooms with the help of her foster father. But when her family hides a Jew in their basement, the danger intensifies. Markus Zusak's superbly crafted writing tells a timeless story of love and loss in a tumultuous era.
This powerful memoir by a bestselling author is a call to action for survivors of sexual assault. With searing honesty and vulnerability, the author shares personal stories from her life and advocates for change in our culture. Praised as "essential" and "captivating," SHOUT is a rallying cry for those who have the courage to speak out against sexual abuse. A must-read for anyone seeking inspiration and hope in the midst of a painful and ongoing struggle.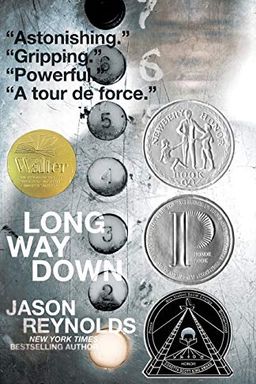 A gripping exploration of teenage gun violence, Long Way Down takes place in just sixty seconds as fifteen-year-old Will decides whether or not to seek revenge for his brother's murder. Told in a series of short, powerful verses, Will's journey on an elevator brings him face-to-face with those connected to his brother's death and the grim realities of street justice. Written by bestselling author Jason Reynolds, this fierce novel is a must-read for anyone looking to confront the devastating impact of gun violence on youth culture today.
Harry Potter And The Sorcerer's Stone by J. K. Rowling
Aristotle and Dante Discover the Secrets of the Universe by Benjamin Alire Sáenz
To Kill a Mockingbird by Harper Lee
Sadie by Courtney Summers
To All the Boys I've Loved Before by Jenny Han
I Am Not Your Perfect Mexican Daughter by Erika L. Sánchez
The Downstairs Girl by Stacey Lee
The Poet X by Elizabeth Acevedo
Patron Saints of Nothing by Randy Ribay
I'll Give You the Sun by Jandy Nelson
Five Feet Apart by Rachael Lippincott
Divergent by Veronica Roth
Harry Potter by J. K. Rowling
Six of Crows by Leigh Bardugo
The Hobbit by J. R. R. Tolkien
Grown by Tiffany D Jackson
On The Come Up by Angie Thomas
An Ember in the Ashes by Sabaa Tahir
Miss Peregrine's Peculiar Children Boxed Set by Ransom Riggs
Radio Silence by Alice Oseman
I Wish You All the Best by Mason Deaver
The To All the Boys I've Loved Before Paperback Collection by Jenny Han
The Diary Of A Young Girl by Anne Frank
You Should See Me in a Crown by Leah Johnson
Blood Water Paint by Joy McCullough
Red, White & Royal Blue by Casey McQuiston
One of the Good Ones by Maika Moulite, Maritza Moulite
American Street by Ibi Zoboi
If I Was Your Girl by Meredith Russo
Cool for the Summer by Dahlia Adler
The Inheritance Cycle Series 4 Book Set Collection Eragon, Eldest, Brisngr by Christopher Paolini
The Lord of the Rings by J. R. R. Tolkien
Man's Search for Meaning by Viktor E. Frankl
Divergent / Insurgent / Allegiant / Four 4 Volumes by Veronica Roth
The Queen of Nothing by Holly Black
Firekeeper's Daughter by Boulley Angeline
This Is My America by Kim Johnson
Scythe by Neal Shusterman
Ender's Game by Orson Scott Card
The Glass Castle by Jeannette Walls
Howl's Moving Castle by Diana Wynne Jones
The Lightning Thief by Rick Riordan
Call Down the Hawk by Maggie Stiefvater
Like a Love Story by Abdi Nazemian
I Will Teach You to Be Rich, Second Edition by Ramit Sethi
The Princess Bride by William Goldman
Clap When You Land by Elizabeth Acevedo
How to Win Friends and Influence People by Dale Carnegie
Lovely War by Julie Berry
Juliet Takes a Breath by Gabby Rivera
Little House on the Prairie by Laura Ingalls Wilder
Birthday by Meredith Russo
A Court of Thorns and Roses by Sarah J. Maas
Defy the Night by Brigid Kemmerer
The Serpent King by Jeff Zentner
Eliza and Her Monsters by Francesca Zappia
Love from A to Z by S. K. Ali
We Are the Ants by Shaun David Hutchinson
Piecing Me Together by Renée Watson
Aurora Rising by Amie Kaufman
A Very Large Expanse of Sea by Tahereh Mafi
How to Make Friends with the Dark by Kathleen Glasgow
Let Me Hear a Rhyme by Tiffany D Jackson
Ziggy, Stardust and Me by James Brandon
Stepsister by Jennifer Donnelly
Fireborne by Rosaria Munda
We Can Be Heroes by Kyrie McCauley
The Gilded Ones by Namina Forna
Don't Ask Me Where I'm From by Jennifer de Leon
The Grief Keeper by Alexandra Villasante
Lady Smoke by Laura Sebastian
Exit, Pursued by a Bear by E. K. Johnston
Broke Millennial by Erin Lowry
The Passion of Dolssa by Julie Berry
Full Disclosure by Camryn Garrett
Before We Were Free by Julia Alvarez
Now That I've Found You by Kristina Forest
Zyla & Kai by Kristina Forest
Still Life with Tornado by A. S. King
I Wanna Be Where You Are by Kristina Forest
My Sister Rosa by Justine Larbalestier
The Beauty That Remains by Ashley Woodfolk