Best Books About United Kingdom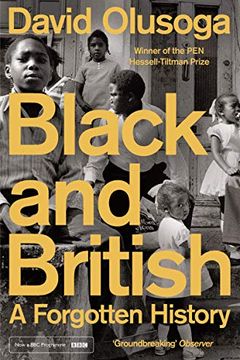 Explore the untold history of Black Britain in this groundbreaking book. From Roman Britain to contemporary society, discover the fascinating stories of Black Britons who fought in wars, built the industrial boom, and shaped the nation's cultural and economic history. Uncover taboo topics and scandals that have been hidden in plain sight through expert research and interviews. This essential read confronts the intertwined relationship between Black and white Britons throughout history, revealing a complex and often overlooked past.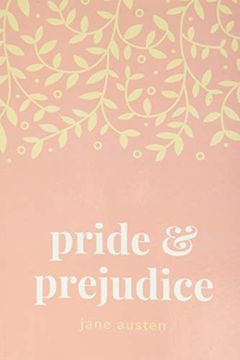 This beloved classic novel follows the dynamic protagonist, Elizabeth Bennet, as she learns the impact of hasty judgments and the importance of genuine goodness. Set in Regency-era Great Britain, the story satirizes societal expectations and the pressure to marry for financial gain. With witty humor and memorable characters, Pride and Prejudice has become one of the most popular and widely adapted novels in English literature.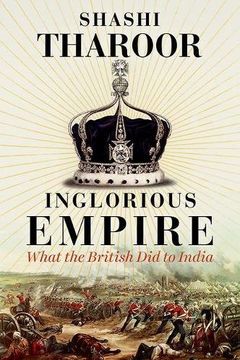 Discover the true story of British rule in India through Inglorious Empire. Author Shashi Tharoor takes on the myth of enlightened despotism and exposes how British imperialism was built upon the plunder of India. From institutionalized racism to the destruction of India's textile industry, every "gift" from the railways to the rule of law was designed solely for Britain's benefit. Tharoor's bold reassessment reveals the devastating effects of British colonialism on India and its people.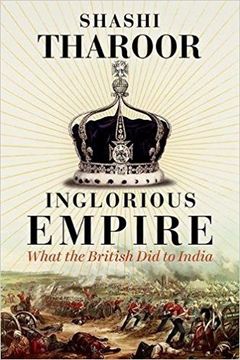 This eye-opening book reveals Britain's brutal treatment of India during two centuries of rule, resulting in a six-fold decrease in India's world economy. Author Shashi Tharoor demolishes the notion that British imperialism was for the benefit of the governed, and reveals the destructive impact of British industrialization on India's own industry. Tharoor exposes the reality of Britain's legacy in India, including massacres, institutionalized racism, and starvation.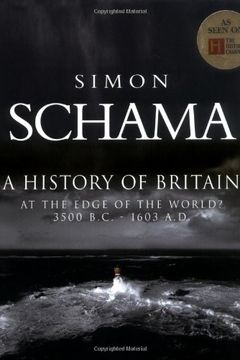 A History of Britain covers over 1,500 years of history, from the Roman invasion to Queen Elizabeth I's reign. Simon Schama, a popular and celebrated historian, brings this history to life with vivid detail and compelling stories. From the Middle Ages to the Tudors, Schama explores interconnected themes of power and nation-building, making this a superbly readable and illuminating account of Britain's extraordinary history.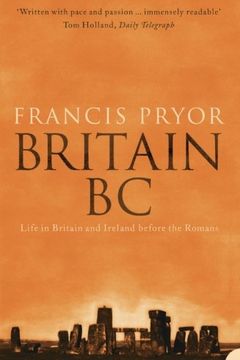 Britain BC
Life in Britain and Ireland Before the Romans
Uncover the sophisticated ancient life of Britain and Ireland before the Romans in this radical re-examination by Francis Pryor. Utilizing new evidence from aerial photography, coastal erosion, and advanced scientific techniques, Britain BC offers a fascinating introduction to the debates surrounding our British past. Pryor's earthy enthusiasm bounds along, making for a splendid and convincing account of the ancient Britons' way of life.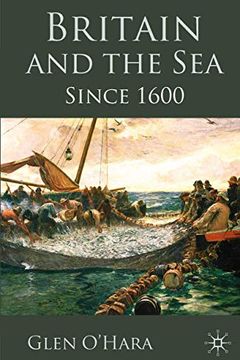 Explore the captivating relationship between Britain and the seas in this first-of-its-kind general history book. From individual seafarers to ship-borne migration, warfare, and the maritime economy, delve into the British people's self-perception and ideas across centuries. Don't miss this all-encompassing account of Britain's maritime history from 1600 to present day.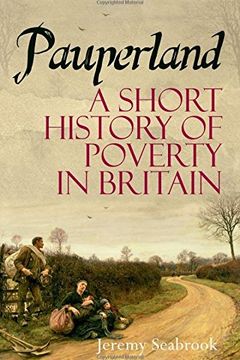 Discover the hidden world of poverty and social deprivation in Britain with this insightful account of the mutations of poverty over time, historical attitudes to the poor, and the lives of the impoverished themselves. From early Poor Laws to contemporary society, this book delves into how and why the poor came to be blamed for much of what is wrong with Britain, and how ongoing discussions and responses to poverty in the country are shaped by past mistakes.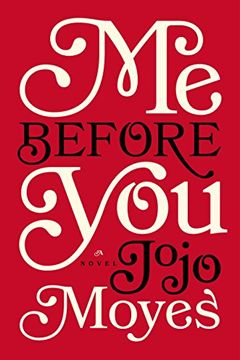 Discover a heartbreakingly romantic love story that has captured over 20 million hearts. When Louisa Clark takes a job as a caregiver for Will Traynor, a once-successful businessman now confined to a wheelchair, they soon come to mean everything to each other. But when Will reveals his shocking plans for his future, Lou must ask herself, is making the person you love happy worth breaking your own heart? Perfect for fans of John Green's The Fault in Our Stars, this novel brings to life an unlikely love that will stay with you long after the last page.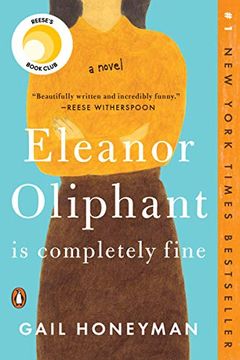 Follow the journey of Eleanor Oliphant as she navigates a life of careful routines, frozen pizza, and phone calls with her mother. With her lack of social skills and brutal honesty, she struggles to connect with others until she meets Raymond, a bumbling IT guy. Together, they rescue an elderly man and break out of their lives of isolation. This uplifting story will warm your heart and remind you that ultimately, the key to survival is opening your heart.
Rebecca by Daphne du Maurier
The Remains of the Day by Kazuo Ishiguro
The Old Ways by Robert MacFarlane
Rick Steves London 2020 by Rick Steves
Bleak House by Gill Tavner
Making Sense of the Troubles by David McKittrick
The Time Traveler's Guide to Medieval England by Ian Mortimer
Rick Steves Great Britain by Rick Steves
Mission London by Catherine Aragon
Lost Lives by David McKittrick
Jane Austen's England by Karin Quint
London's Afternoon Teas, Revised and Expanded 2nd Edition by Susan Cohen
Mad Dogs and Englishmen by Tom Jones
Bear in Mind These Dead by Susan McKay
Kids' Travel Guide - London by Flyingkids
Glass Shore by Sinéad Gleeson
Salaam Brick Lane by Tarquin Hall
Scotland by Magnus Linklater, Fitzroy MacLean
Lonely Planet Best of London 2020 by Lonely Planet
The Gardener's Travel Companion to England by Janelle McCulloch
A Foodie's Guide to London by Cara Frost-Sharratt
The Twelfth Day of July by Joan Lingard
The Atlas of the Real World by Anna Mark, Barford Daniel, Newman Dorling
Human Geography of the UK by Danny Dorling
The widening gap by Mary Shaw
Understanding The British by Adam Fletcher
Behind the Scenes at the Museum by Kate Atkinson
The Energy Glut by Ian Roberts
Londoners by Craig Taylor
44 Letters From the Liquid Modern World by Zygmunt Bauman
Life in Britain by Ben Wheeler