Best Books on Minimalism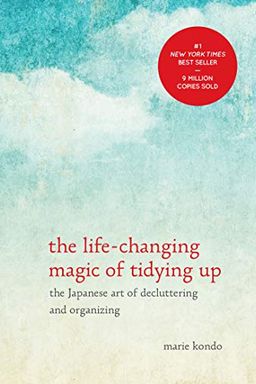 This book by a Japanese cleaning consultant introduces a revolutionary method for tidying up your home that promises lasting results. Rather than a room-by-room approach, the KonMari method organizes by category and helps you determine which items "spark joy." With detailed guidance and a focus on simplifying and decluttering, you can achieve a tidy home and a calm, motivated mindset. This international bestseller offers a whole new level of tidying up that can change your life.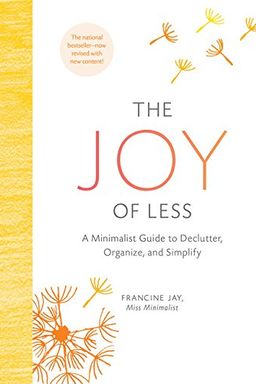 The Joy of Less
A Minimalist Guide to Declutter, Organize, and Simplify - Updated and Revised (Minimalism Books, Home Organization Books, Decluttering Books House Cleaning Books)
Find happiness by simplifying your life with The Joy of Less. This fun and lighthearted guide will take you through ten easy steps to rid your house of clutter, plus specific ways to tackle each room. Part Four provides tips on trimming your to-do list and saving space in your closets to help save the planet. Get ready to enjoy a simpler, more streamlined, and more serene life.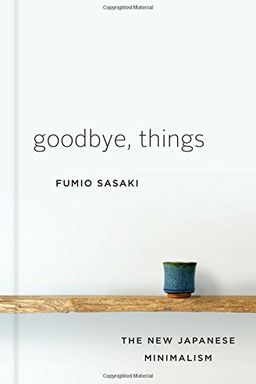 Discover the life-changing benefits of minimalism with a regular guy who said goodbye to everything he didn't absolutely need. In this bestselling book from Japan, Fumio Sasaki shares his personal experience and specific tips on the minimizing process. Learn how a minimalist lifestyle can lead to true freedom, focus, and gratitude, and enrich every aspect of your life. Sasaki's humble vision of happiness will open your eyes to the potential of minimalism.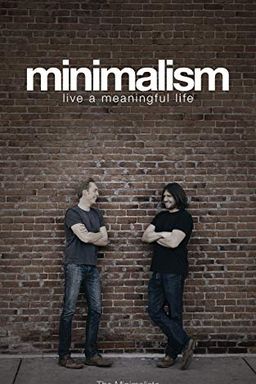 Discover how to live a meaningful life through minimalism. This book is the most important and finest creation of the author, who spent a year crafting the best material possible to offer practical ways to relate the subject matter to your life.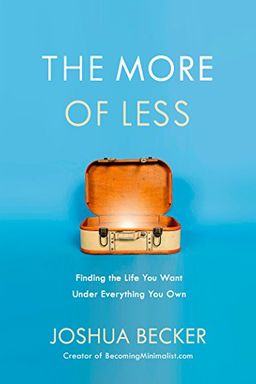 Discover the life-changing benefits of owning less with this insightful book. In The More of Less, you will learn how excess consumption can never bring happiness, and instead distracts us from the life we truly want to live. Author Joshua Becker will help you craft a personal and practical approach to declutter your home and life, experience the joys of generosity, and understand why minimalism isn't just about a clean house, but about a full and purposeful life.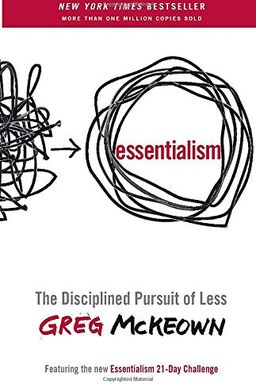 Increase your productivity and reclaim control of your time with Essentialism. This book isn't about doing more in less time, it's about doing only the things that matter most. Featuring a new 21-day challenge, Essentialism is a systematic discipline that helps you discern what is truly essential in your life, so you can eliminate everything that's not. This New York Times bestselling guide is perfect for anyone feeling overcommitted or stretched too thin. Start living a more intentional life with Essentialism.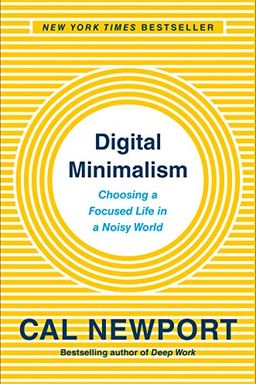 Discover the philosophy of digital minimalism in this timely and enlightening book. The bestselling author of Deep Work introduces a method for taking back control of our technological lives, based on the idea of knowing how much is just enough. Drawing on real-life examples, Newport shares the practices of digital minimalists, and shows how to integrate them into your life to live more intentionally in our tech-saturated world. This book is a must-read for anyone seeking a focused and satisfying life in an increasingly noisy world.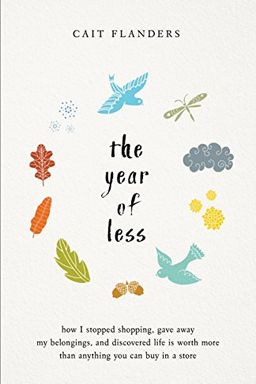 The Year of Less
How I Stopped Shopping, Gave Away My Belongings, and Discovered Life is Worth More Than Anything You Can Buy in a Store
A woman stuck in the consumerism cycle decides to not shop for a year, buying only consumables. Along the way, she declutters, learns to fix things, and discovers the zero waste movement. The challenge becomes a lifeline during hardship, leading her to change habits and discover what truly matters. The Year of Less blends personal story with inspiring guidance, making readers question their own lives and find their own path of less.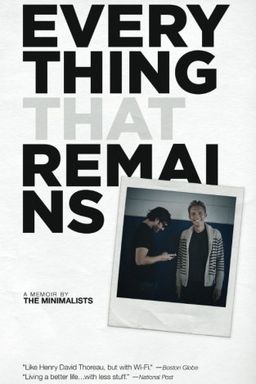 A young man loses his mom and marriage in the same month, forcing him to question everything he's ever wanted. He waits four years before discovering minimalism, which leads him to jettison most of his material possessions, pay off his debt, and walk away from his career. What was left? This engrossing memoir is a "why-to" book, detailing one man's journey to live deliberately for more substance than the broken American Dream.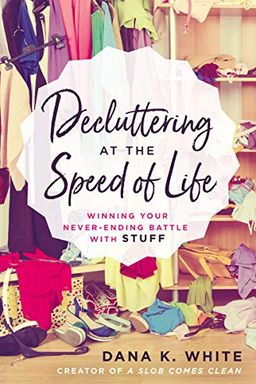 This book addresses the challenges of decluttering and provides workable solutions to get rid of clutter for good. Author Dana K. White identifies emotional hurdles and mindsets that make decluttering difficult with her signature humorous approach. Sections include why decluttering is necessary, decluttering in the midst of real life, breaking through delusions, and helping others declutter. This book promises to make decluttering easier and natural, with practical tips for all levels of clutter.
Clutterfree with Kids by Joshua S Becker
The Minimalist Home by Joshua Becker
Minimalism for Families by Zoë Kim
Present Over Perfect by Shauna Niequist
It's All Too Much by Peter Walsh
The Minimalist Way by Erica Layne
Soulful Simplicity by Courtney Carver
New Minimalism by Cary Telander Fortin
The Joy of Missing Out by Tanya Dalton
Project 333 by Courtney Carver
Cozy Minimalist Home by Myquillyn Smith
Chasing Slow by Erin Loechner
Simplicity Parenting by Kim John Payne
The ONE Thing by Gary Keller
When Less Becomes More by Emily Ley
The Paradox of Choice by Barry Schwartz
Simple Matters by Erin Boyle
Essential by Joshua Fields Millburn
The Minimalist Mindset by Danny Dover
The Power of Less by Leo Babauta
A Monk's Guide to A Clean House & Mind by Shoukei Matsumoto
How to Manage Your Home Without Losing Your Mind by Dana K. White
The Afrominimalist's Guide to Living with Less by Christine Platt
Real Life Organizing by Cassandra Aarssen
Live Green by Jen Chillingsworth
I Am Here Now by The Mindfulness Project
The Urban Forager by Wross Lawrence
Making Space, Clutter Free by Tracy McCubbin
Sustainable Minimalism by Stephanie Marie Seferian
An Almost Zero Waste Life by Megean Weldon
Essential Zen Habits by Leo Babauta
The Curated Closet by Anuschka Rees
Meet the Frugalwoods by Elizabeth Willard Thames
Unstuff Your Life! by Andrew J. Mellen
You Can Buy Happiness by Tammy Strobel
Six Weeks to Zero Waste by Kate Arnell
The Longing for Less by Kyle Chayka
Hygge and Lagom by Barbara Hayden