Best Holocaust Books

A powerful memoir, Night delves into the memories of Elie Wiesel, a Jewish teenager taken from his home and sent to concentration camps during WWII. Wiesel recounts the anguish of losing his family and his faith, and his despair in coming face to face with the unimaginable evil of humanity. This moving and unforgettable testimony serves as a stark reminder of the need to fight against such atrocities ever occurring again.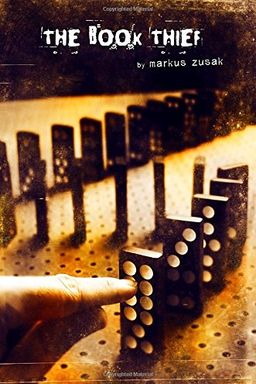 In Nazi Germany, a young girl falls in love with books and words. From stealing books from book burnings to the mayor's wife's library, Liesel's love affair with literature blooms with the help of her foster father. But when her family hides a Jew in their basement, the danger intensifies. Markus Zusak's superbly crafted writing tells a timeless story of love and loss in a tumultuous era.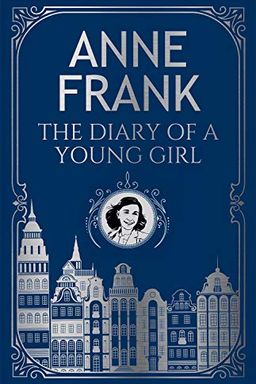 Discover a world classic and timeless testament to the human spirit in this extraordinary diary, written by a teenage girl who hid with her family from Nazis for two years in Amsterdam. With new passages originally withheld by her father, meet Anne Frank: stubbornly honest, touchingly vulnerable, in love with life, and facing hunger, fear, death, and frustrations few teenagers have ever known. Explore her secret world of soul-searching, rebellious clashes, romance, newly discovered sexuality, and candid observations of companions. Imparting adult wisdom beyond her years, Anne's story is that of every teenager.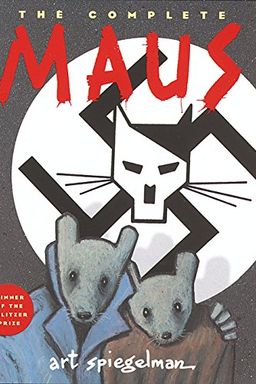 The Complete Maus is a captivating graphic novel that tells the story of Vladek Spiegelman and his wife's survival during Hitler's Europe. Through the use of cartoons, the author conveys the everyday struggles and fear of the Holocaust while exploring the emotional journey of guilt, relief, and survival. This contemporary classic sheds light on how the trials of survivors affect their children and is of immeasurable significance.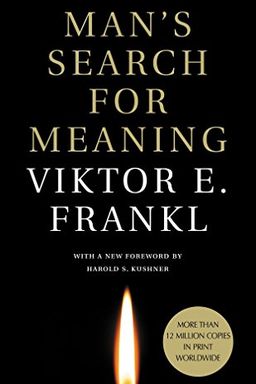 Discover how to find meaning in suffering and move forward with renewed purpose by exploring the riveting memoir of a psychiatrist who survived Nazi death camps. In this influential book, based on his own experience and the stories of his patients, the author argues that we cannot avoid suffering but we can choose how to cope with it and find meaning in it through his theory of logotherapy. This book is a must-read for anyone searching for significance in the act of living.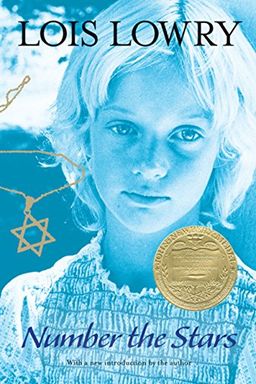 Set in Copenhagen during World War II, Number the Stars tells the story of best friends Annemarie and Ellen, who face the daily struggles of life in a city occupied by Nazi soldiers. When Ellen is forced to pretend to be part of Annemarie's family to escape being relocated with the rest of Denmark's Jewish population, Annemarie is tasked with a perilous mission to save her friend's life. This poignant and suspenseful tale explores themes of friendship, bravery, and sacrifice in the face of unimaginable danger.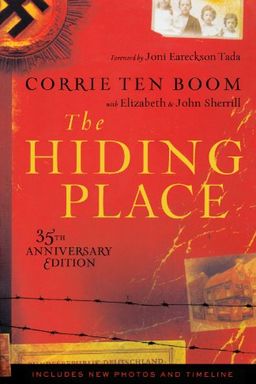 Discover a powerful true story of courage, faith, and sacrifice during the Nazi occupation of Holland. Follow the lives of Corrie ten Boom and her family as they become leaders in the Dutch Underground, risking everything to hide Jewish people in their home and aiding their escape from the Nazis. This moving tale of love, hope, and resilience in the face of unimaginable hardship is a testament to the strength of the human spirit.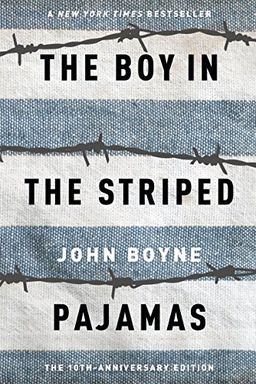 Take a journey with a nine-year-old boy named Bruno, but beware of the fence he eventually reaches - one you hope to never have to cross. The Boy in the Striped Pyjamas is a difficult story to describe, with a mystery that makes it best to start without any prior knowledge. Although not written for nine-year-olds, this tale will capture anyone's heart.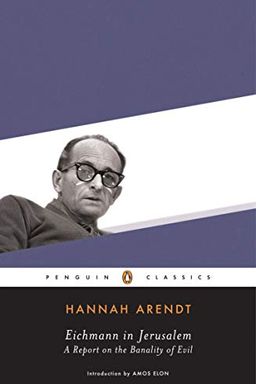 This book is a groundbreaking report on the trial of Nazi leader Adolf Eichmann, written by intellectual powerhouse Hannah Arendt. Originally published as a series of articles in The New Yorker, this revised edition includes new material and Arendt's own response to the controversy that followed. A must-read for anyone interested in the history of the 20th century, Eichmann in Jerusalem is a shocking and informative account of one of the most unsettling issues of our time.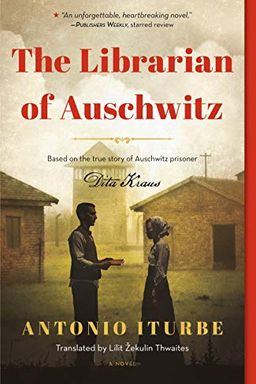 Experience the incredible true story of a young girl named Dita, a prisoner in Auschwitz, who risked it all to keep the magic of books alive during one of the darkest times in human history. When Dita is asked to become the librarian of Auschwitz, she must protect eight precious volumes the prisoners have managed to sneak past the guards. This powerful tale of courage and hope will leave you breathless.
The Silver Sword by Ian Serraillier
Mapping the Bones by Jane Yolen
The Choice by Edith Eva Eger
Prisoner B-3087 by Alan Gratz
Bloodlands by Timothy Snyder
Beneath a Scarlet Sky by Mark Sullivan
The Boy on the Wooden Box by Leon Leyson
Between Shades of Gray by Ruta Sepetys
Once We Were Brothers by Ronald H. Balson
Schindler's List by Thomas Keneally
Survival In Auschwitz by Primo Levi
All the Light We Cannot See by Anthony Doerr
All But My Life by Gerda Klein
Lilac Girls by Martha Hall Kelly
The Tattooist of Auschwitz by Heather Morris
The Storyteller by Jodi Picoult
999 by Heather Dune MacAdam
The Last Jew of Treblinka by Chil Rajchman
I Have Lived a Thousand Years by Livia Bitton-Jackson
Sarah's Key by Tatiana de Rosnay
Who Was Anne Frank? by Ann Abramson
This Way for the Gas, Ladies and Gentlemen by Tadeusz Borowski
I Never Saw Another Butterfly by Hana Volavkova
The Butterfly by Patricia Polacco
The Holocaust by Martin Gilbert
Survival in the Shadows by Barbara Lovenheim
Hitler Youth by Susan Campbell Bartoletti
Auschwitz and After by Charlotte Delbo
My Survival by Joshua M. Greene
Jack and Rochelle by Jack Sutin
Nazi Germany and the Jews, 1939-1945 by Saul Friedlander
Fragments of Isabella by Isabella Leitner
The Boy Who Dared by Susan Campbell Bartoletti
The Endless Steppe by Esther Hautzig
The Devil's Arithmetic by Jane Yolen
What the Night Sings by Vesper Stamper
Beyond Courage by Doreen Rappaport
The Crime and the Silence by Anna Bikont
Mendelssohn Is on the Roof by Jiri Weil
Holocaust Journey by Martin Gilbert
Ponary Diary, 1941-1943 by Kazimierz Sakowicz
When Hitler Stole Pink Rabbit by Judith Kerr
Four Perfect Pebbles by Lila Perl
The Nazi Hunters by Neal Bascomb
The Upstairs Room by Johanna Reiss
Underground in Berlin by Marie Jalowicz Simon
King of the Jews by Leslie Epstein
The Nightingale by Kristin Hannah
If This Is a Man and The Truce by Primo Levi
White Bird by R. J. Palacio
The Girl with the Louding Voice by Abi Daré
We Were the Lucky Ones by Georgia Hunter
Five Chimneys by Olga Lengyel
Three Sisters by Heather Morris
Projekt 1065 by Alan Gratz
Salt to the Sea by Ruta Sepetys
Rena's Promise by Rena Kornreich Gelissen
Making Bombs for Hitler by Marsha Forchuk Skrypuch
Lily's Promise by Lily Ebert, Dov Forman
Resistance by Jennifer A. Nielsen
The Redhead of Auschwitz by Nechama Birnbaum
Fascism by Madeleine Albright
Yellow Star by Jennifer Roy
When Time Stopped by Ariana Neumann
In My Hands by Irene Gut Opdyke
My Mother's Secret by J.L. Witterick
Lovely War by Julie Berry
Beyond the Tracks by Michael Reit
Irena's Children by Tilar J. Mazzeo
I Survived the Nazi Invasion, 1944 by Lauren Tarshis
Surviving the Angel of Death by Eva Mozes Kor
Hana's Suitcase by Karen Levine
A Reaper at the Gates by Sabaa Tahir
Ordinary Men by Christopher R. Browning
First One In, Last One Out by Marilyn Shimon
A Little History of the World by E. H. Gombrich
The Faithful Spy by John Hendrix
Alicia by Alicia Appleman-Jurman
Hidden by Loic Dauvillier
The Sunflower by Simon Wiesenthal
Black Earth by Timothy Snyder
Surviving Hitler by Andrea Warren
The Light of Days by Judy Batalion