Best Sex and Erotica Books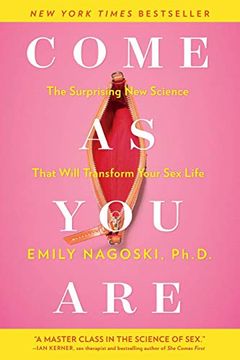 Come as You Are
The Surprising New Science that Will Transform Your Sex Life
Unlock the secrets of female sexuality with this groundbreaking book based on cutting-edge research and brain science. Discover why there will never be a "pink pill" for women and learn how every woman has her own unique sexuality. Dive into the context surrounding arousal, desire, and orgasm and discover how stress, mood, trust, and body image are all central factors to a woman's sexual wellbeing. With this essential guide, you can transform your sex life and discover confidence and joy in the bedroom like never before.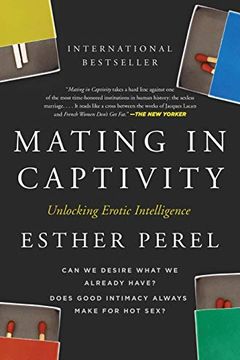 Explore the paradoxical union of domesticity and sexual desire with a bold and provocative new take on intimacy and sex. This therapist's bestselling book draws on over 20 years of experience to examine the complexities of sustaining desire in long-term relationships. With case studies and lively discussion, discover how to bring playful and even poetic sex back home. Wise, witty, and revelatory, Mating in Captivity will transform the way you live and love.
Become a master of oral sex with this essential guidebook by Ian Kerner. She Comes First offers a radical new philosophy for pleasuring women that's already earned raves from bestselling authors and popular magazines alike. Kerner's cool sense of humor and obsessive desire to inform encourages men to become adept at an act that many find mystifying. An indispensable aid to a healthier, more fulfilling sex life for both partners, this book offers techniques and philosophy that are sure to please.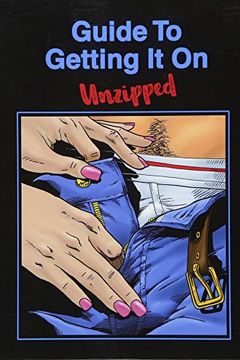 This comprehensive guide to sex and intimacy was originally written for those looking to improve their love lives. With numerous awards and college courses added to its accolades, the author has returned the Guide To Getting It On to its roots. This newer edition is shorter and more affordable, targeted towards anyone seeking an approachable, entertaining resource on the subject.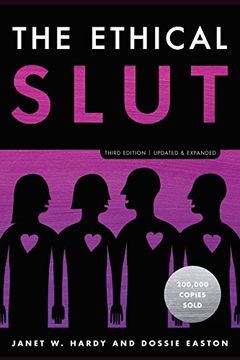 Explore love, sex, and intimacy beyond the limits of traditional monogamy with this classic guide, now in its third edition. Updated to reflect modern attitudes and the latest information on nontraditional relationships, The Ethical Slut offers practical advice on maintaining a successful polyamorous lifestyle through open communication, emotional honesty, and safer sex practices. With new content addressing a wide range of nontraditional relationships beyond the polyamorous paradigm, this timeless guide is a must-read for anyone looking to expand their understanding of love and connection.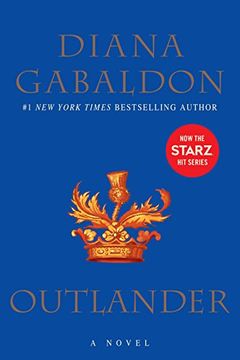 Transported from 1945 to 1743 Scotland, a former combat nurse named Claire Randall navigates a dangerous new world torn by war and raids. Amid lairds and spies, she finds a love so intense it tears at her loyalty and heart, forcing her to choose between two lives and two men.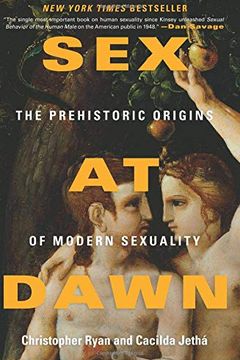 This provocative and brilliant book challenges the accepted narrative that sexual monogamy comes naturally to our species. Renegade thinkers Christopher Ryan and Cacilda Jethá weave together evidence from anthropology, archaeology, primatology, anatomy, and psychosexuality to show how far from human nature monogamy really is. They explore the ancient roots of human sexuality while pointing toward a more optimistic future that is illuminated by our innate capacities for love, cooperation, and generosity. Sex at Dawn unapologetically upends unwarranted assumptions and unfounded conclusions while offering a revolutionary understanding of why we live and love as we do.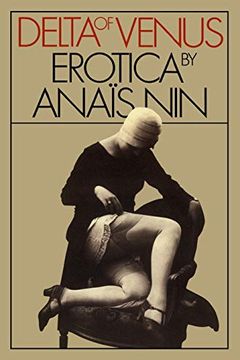 Delta of Venus is a collection of seductive stories by the queen of erotic writing, Anais Nin. In this enchanting world, Nin's characters possess universal desires and exceptional talents. From a Hungarian adventurer who seduces wealthy women for their money to a veiled woman who selects strangers for private trysts, each story is provocative and intoxicating. Join Mathilde, a Parisian hatmaker who leaves her husband for the opium dens of Peru, on a journey through the lush and magical world of Delta of Venus.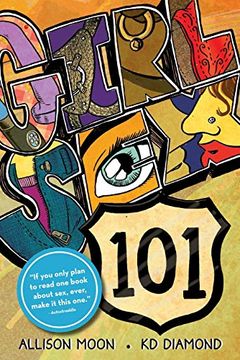 Discover a new twist on the classic werewolf myth in this captivating tale of love, loyalty, and self-discovery. Follow Lexie Clarion as she navigates a world of radical feminist werewolf hunters and a mysterious woman who may be among them. As tensions rise and secrets are revealed, Lexie must make a choice that will change her life forever. Written by talented new author Allison Moon, this book indulges the feminine wild and will leave readers wanting more.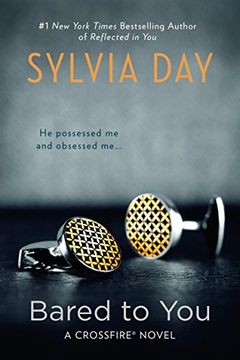 An unforgettable tale of obsessive love and desire, this global phenomenon follows the enthralling relationship between flawed characters Gideon and the protagonist. As they navigate their demons and desires, their bond transforms them in unexpected ways. Don't miss this provocative novel from a #1 New York Times bestselling author.
Becoming Cliterate by Laurie Mintz
Sex for One by Betty Dodson
Love Worth Making by Stephen Snyder
The Joy of Sex by Alex Comfort
Pleasure Activism by Adrienne Maree Brown
It's So Amazing! by Robie H. Harris
It's Not the Stork! by Robie H. Harris
It's Perfectly Normal by Robie H. Harris
What Makes a Baby by Cory Silverberg
What's the Big Secret? by Laurie Krasny Brown
101 Nights of Great Sex by Laura Corn
The Vagina Bible by Jennifer Gunter
Our Bodies, Ourselves by Boston Women'S Health Book Collective
Girls & Sex by Peggy Orenstein
The Erotic Mind by Jack Morin
Better Sex Through Mindfulness by Lori A. Brotto
The Sexual Healing Journey by Wendy Maltz
S.E.X., second edition by Heather Corinna
The Whole Lesbian Sex Book by Felice Newman
Urban Tantra by Barbara Carrellas
The New Male Sexuality, Revised Edition by Bernie Zilbergeld
Slow Sex by Nicole Daedone
Untrue by Wednesday Martin
Best Women's Erotica of the Year by Rachel Kramer Bussel
Bad Behavior by Mary Gaitskill
My Secret Garden by Nancy Friday
Betrayal by Aleatha Romig
Him by Sarina Bowen, Elle Kennedy
The Seven Principles for Making Marriage Work by John Gottman
A Court of Thorns and Roses by Sarah J. Maas
Yes Means Yes! by Jaclyn Friedman
Beautiful Stranger by Christina Lauren
And Playing the Role of Herself by K. E. Lane
All the Bright Places by Jennifer Niven
Boys & Sex by Peggy Orenstein
Red, White & Royal Blue by Casey McQuiston
One Night by Jodi Ellen Malpas
More Than Two by Franklin Veaux
Sex is a Funny Word by Cory Silverberg
The Purity Myth by Jessica Valenti
Whats Happening To Me Boy by Alex Frith
Opening Up by Tristan Taormino
The Good Girl's Guide to Great Sex by Sheila Wray Gregoire
Women's Anatomy of Arousal by Sheri Winston CNM. RN. BSN. LMT
Amazing You! by Gail Saltz
Where Did I Come From? by Peter Mayle
Off the Clock by Roni Loren
The Siren by Tiffany Reisz
The Night Off by Meghan O'Brien
Unscrewed by Jaclyn Friedman
The New Bottoming Book by Janet W. Hardy
Ultimate Guide to Kink by Tristan Taormino
Enough To Make You Blush by Princess Kali
I Love Female Orgasm by Dorian Solot
"What's Happening to Me?" A Guide to Puberty by Peter Mayle
The Penis Book by Aaron Spitz
Screw the Roses, Send Me the Thorns by Philip Miller
Fucking Trans Women by Mira Bellwether
The Wild Woman's Way by Michaela Boehm
The Girls' Guide to Growing Up Great by Sophie Elkan
Ultimate Guide to Prostate Pleasure by Charlie Glickman
Nina Hartley's Guide to Total Sex by Nina Hartley
Moregasm by Rachel Venning
Position of the Day by Nerve. Com
Faking It by Lux Alptraum
The Sleeping Beauty Trilogy Box Set by A. N. Roquelaure
The Idea of You by Robinne Lee
Follow Me Darkly by Helen Hardt
Long Hard Ride by Lorelei James
The Little Black Book of Sex Positions by Dan Baritchi
The Technology of Orgasm by Rachel P. Maines
A Gentleman in the Street by Alisha Rai
While We Were Dating by Jasmine Guillory
Punk 57 by Penelope Douglas
Next in Line for Love by Harper Bliss
A People's Future of the United States by Charlie Jane Anders
Behrouz Gets Lucky by Avery Cassell
Neon Gods by Katee Robert
Haven by Rebekah Weatherspoon