Best Tennis Books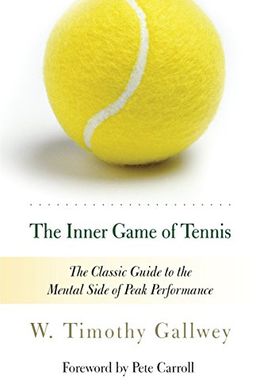 Master your mindset on the court with this groundbreaking program. Overcome self-doubt, nervousness, and lapses of concentration to achieve victory. Written by a renowned author, this classic bestseller has been updated to change the way the game is played.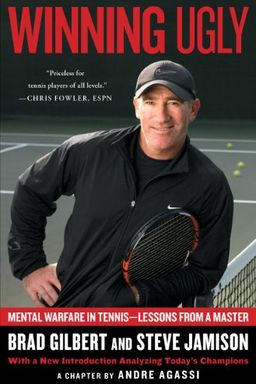 Ace your game with "Winning Ugly" by Brad Gilbert. Gold medalist and ESPN analyst Gilbert shares his timeless tricks and tips, with a new introduction featuring strategies from top players like Federer, Djokovic, and Williams. This combat manual for the tennis court is a must-read for recreational and professional players alike, with Gilbert's advice showing you how to outthink and outplay your toughest opponents. With wit and clarity, this book has become the go-to tennis instruction book for players worldwide.
A champion's journey to success both on and off the tennis court. In this inspiring memoir, written with award-winning journalist John Carlin, Rafael Nadal shares the secrets behind his game and the personal story of his rise to global celebrity while remaining a gracious and hardworking role model for all. From his early days being coached by his uncle Toni to his struggles with family and injury, this book delves into the mindset of a true champion and the sacrifices it takes to come out on top.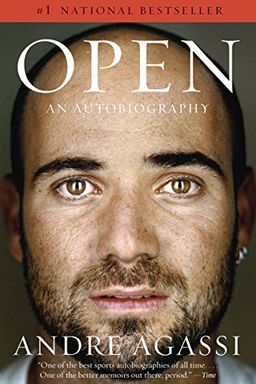 A candid and engrossing memoir, "Open" tells the remarkable story of a man who was groomed to be a tennis champion from birth. Despite achieving fame, wealth, and eight grand slam titles, Andre Agassi struggled to find fulfillment in the sport he came to resent. Through his highs and lows, Agassi reveals his early success, marriage to Brooke Shields, interest in philanthropy, and uncomfortable relationship with fame. This book goes far beyond a professional tennis memoir and offers readers a glimpse into the life of a man who overcame great challenges to find true happiness.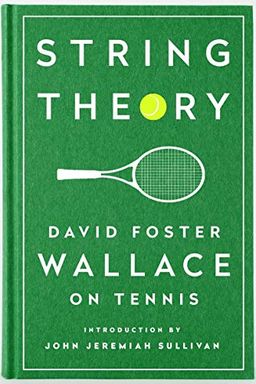 Explore the world of tennis through the eyes of David Foster Wallace, an accomplished player and revered writer. String Theory features five of his most famous essays, including masterful profiles of legends Roger Federer and Tracy Austin. With authority as an insider and the wit of a literary pyrotechnician, Wallace's writing is hailed as some of the greatest and most innovative in recent memory. An unforgettable read for both sports enthusiasts and literature lovers.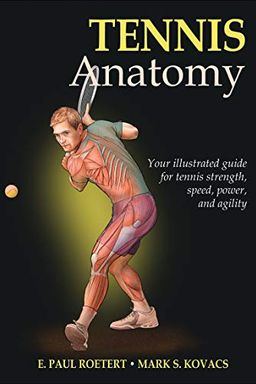 Improve your tennis game with Tennis Anatomy. This book includes over 72 effective exercises that increase strength, speed, and agility for more powerful serves and shots. Full-color anatomical illustrations highlight the active muscles in action for forehands, backhands, volleys, and serves. Learn how to modify exercises for specific areas, improve your skills, and prevent common tennis injuries. Develop a personalized training program based on your individual needs and goals. Dominate any opponent on the court.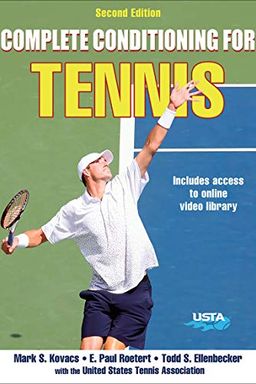 If you want to improve your tennis game, look no further than Complete Conditioning for Tennis. Endorsed by the United States Tennis Association, this comprehensive resource covers exercises, drills, and programs to help you increase shot power, speed, agility, stamina, and flexibility, while preventing common injuries. With more than 200 drills and exclusive online video access, anyone serious about the sport can benefit from this essential guide.
A celebrated sports biography exploring the life and career of tennis icon Roger Federer. Researched and penned by acclaimed tennis writer Chris Bowers, this authoritative and affectionate biography delves into Federer's rise to fame, tracing his evolution from beginner to Grand Slam champ. From his training as a young athlete in French-speaking Switzerland, to his marriage and fatherhood, this book explores the man behind the legend. It examines Federer's remarkable resilience, as he overcame injury and setbacks to reclaim his spot as the number one player in the world. A must-read for tennis lovers and sports enthusiasts alike.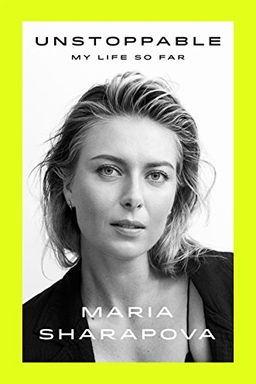 An inspiring autobiography that tells the story of a young girl from Siberia, who arrived in Florida with her father and only $700, with a dream to become a tennis star. Maria Sharapova went on to win five Grand Slams and become an icon in the sports world, but also faced a challenging time after testing positive for a banned drug. This gripping and candid story offers a no-holds-barred attitude and inspiring tale of persistence and fearlessness.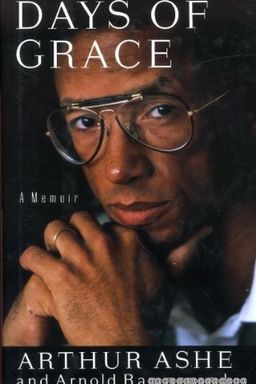 This memoir tells the story of an incredible man who embodied courage, elegance, and fighting spirit: a tennis champion, social activist, and person with AIDS. Days of Grace is a frank, revealing, and touching account of his life and legacy.
The Outsider by Jimmy Connors
50th Anniversary US Open Tennis Book by Rick Rennert
Nick Bollettieri's Tennis Handbook by Nick J. Bollettieri
The Mind of a Tennis Player by Steve Ed Brady
Complete Conditioning for Tennis by Paul Roetert
Andy Murray by Andy Murray
Serve to Win by Novak Djokovic
Love Game by Elizabeth Wilson
A Champion's Mind by Pete Sampras