Sort by
Latest Recommendations First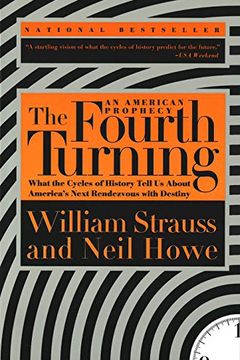 The Fourth Turning
An American Prophecy - What the Cycles of History Tell Us About America's Next Rendezvous with Destiny
This insightful national bestseller by William Strauss and Neil Howe delves into the cyclical nature of American history and how it can be used to predict our future. The authors outline four "turnings," each lasting around twenty years, that have occurred over the past five hundred years. They argue that our past can help us prepare for the coming perilous "Fourth Turning." A must-read for those interested in history and its impact on our collective future.
One of those books that is so often quoted that you almost feel like you know what it's about. After years of being prodded I finally decided to give it a listen and it's shocking how accurate the authors were. Totally worth your time.     
–
source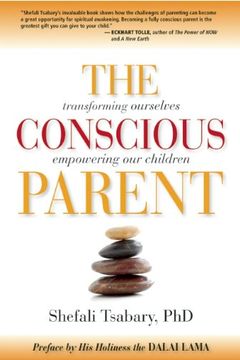 Discover the transformative power of conscious parenting with this book. Dr. Shefali Tsabary unlocks the truth that our children are meant to create deep internal change within us. Rather than molding them, we can use them as a mirror for our own emotional development. By becoming conscious parents, we can break the cycle of passing down emotional legacies and instead let our children shine in their unique essence. This guide offers practical examples and a spiritual perspective on raising children.
I'm really enjoying this book on parenting, it's called The Conscious Parent.     
–
source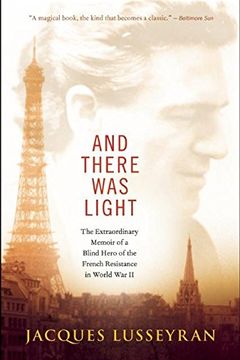 And There Was Light
The Extraordinary Memoir of a Blind Hero of the French Resistance in World War II
Discover the inspiring true story of a blind Parisian schoolboy turned resistance fighter in Nazi-occupied France. Despite his blindness, he formed a group of 52 boys to resist the Nazis using his heightened senses to recruit the best. After being arrested, he survived the Buchenwald concentration camp and lived to tell his story of thriving with any challenge. This memoir is considered one of the 100 Best Spiritual Books of the Twentieth Century and includes a new insert of powerful photographs.
This book is extraordinary.     
–
source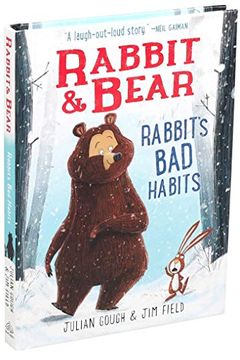 An unlikely friendship forms between a grumpy rabbit and a bear who wakes up early from hibernation in Rabbit & Bear: Rabbit's Bad Habits. Follow their hilarious snowman-building adventures as they face avalanches, a hungry wolf, and more. Perfect for middle grade readers with illustrations throughout, this chapter book is sure to become a favorite on any kid's bookshelf.
Best book I've read this year. Highly recommend the entire Rabbit & Bear series for bedtime reading.     
–
source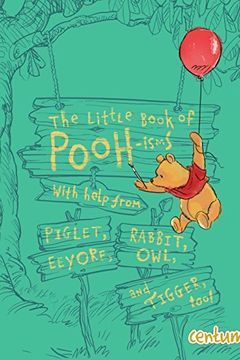 Discover the wise Pooh-isms of the beloved fictional character, Winnie the Pooh, in this charming and clever little book. Explore the topics of friendship, thoughts, home, and love through the perspective of one of the most iconic bears of all time.
I never tire of reading this book. Pooh is so wise.     
–
source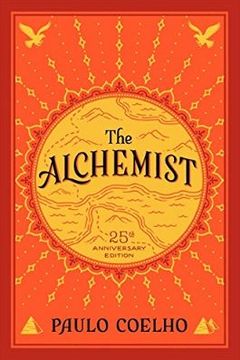 Embark on a transformative journey with the tale of Santiago, an Andalusian shepherd boy who sets out from Spain to the Egyptian desert in search of buried treasure, only to discover the true wealth lies within. Paulo Coelho weaves a powerful and inspiring story full of wisdom and humanity, reminding readers of the importance of following our dreams and listening to our hearts.
The book that got me to dream. Santiago's journey was a huge inspiration in my twenties.     
–
source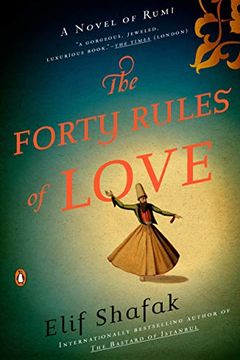 A captivating novel that weaves together two parallel narratives, set in the thirteenth century and modern day, to explore the power of Rumi's work and message of love. Follow Ella Rubenstein as she reads Sweet Blasphemy, a novel about Shams of Tabriz's search for Rumi, and the teachings of the forty rules of love. As Ella delves deeper into the story, she discovers its parallels to her own life and the possibility of finding freedom in love. An exhilarating follow-up to The Bastard of Istanbul by Elif Shafak.
@abbasabdul Yes, great book     
–
source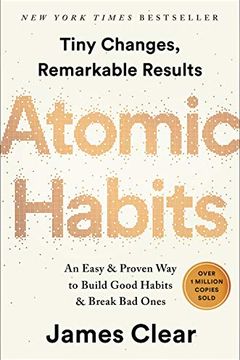 Atomic Habits
An Easy & Proven Way to Build Good Habits & Break Bad Ones
Discover a proven framework for improving every day with Atomic Habits. Written by one of the world's foremost experts in habit formation, James Clear, this instant New York Times bestseller offers practical strategies on how to form good habits, break bad ones, and master the tiny behaviors that lead to remarkable results. Drawing on biology, psychology, and neuroscience, Clear distills complex topics into simple behaviors that can be easily applied to daily life and work. Whether you want to overcome a lack of motivation, design your environment for success, or simply achieve your goals, Atomic Habits will reshape the way you think about progress and give you the tools you need to transform your habits.
Given how much @JamesClear is cited in cultural mainstream, I felt the message on habits is clear and there's no point reading his book. I was wrong. Totally worth it. I'm embarrassed it took me this long to pick it up. 🤓     
–
source
A Parisian barrister confronts the hypocrisy of his existence in this captivating read. The uncomfortable and thought-provoking monologue challenges readers to question their own complacency.
@jamesmadelin The Fall, excellent book     
–
source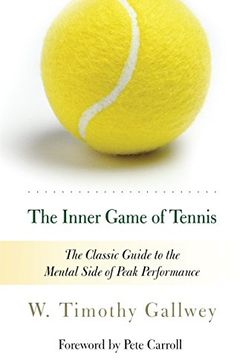 Master your mindset on the court with this groundbreaking program. Overcome self-doubt, nervousness, and lapses of concentration to achieve victory. Written by a renowned author, this classic bestseller has been updated to change the way the game is played.
Best book I've read this year.     
–
source
Think and Grow Rich by Napoleon Hill
When Breath Becomes Air by Paul Kalanithi
Managing Oneself by Peter F. Drucker
The Theory Of Moral Sentiments by Adam Smith
Let My People Go Surfing by Yvon Chouinard
The Book of Aphorisms by Ibn 'ata'illah Al-Iskandari
The Secrets of the Self by Muhammad Iqbal
The Richest Man in Babylon by George S. Clason
Islam and the Destiny of Man by Charles le Gai Eaton