Best World War 2 Books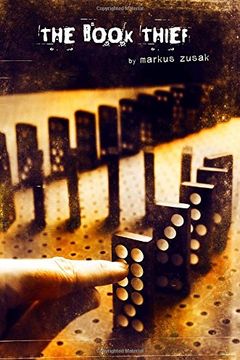 In Nazi Germany, a young girl falls in love with books and words. From stealing books from book burnings to the mayor's wife's library, Liesel's love affair with literature blooms with the help of her foster father. But when her family hides a Jew in their basement, the danger intensifies. Markus Zusak's superbly crafted writing tells a timeless story of love and loss in a tumultuous era.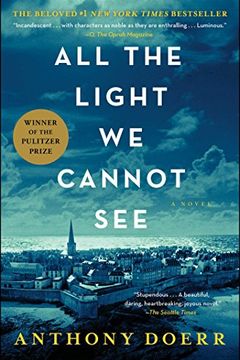 Set against the backdrop of World War II, this beautiful and moving novel follows the intertwined lives of a blind French girl and a German boy. When Marie-Laure and her father must flee Paris for the walled citadel of Saint-Malo, they carry with them a valuable and dangerous jewel from the Museum of Natural History. Meanwhile, Werner Pfennig grows up enchanted by a radio he finds in a mining town in Germany, and becomes enlisted to track down the resistance. As their paths converge, they must try to be good to each other in the midst of the devastation of war. With stunning detail and captivating prose, this National Book Award finalist is a must-read for lovers of historical fiction.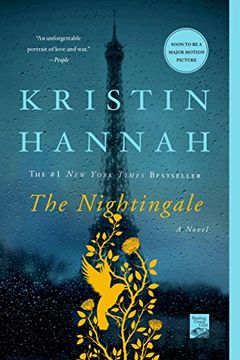 Set in WWII France, The Nightingale follows the stories of two sisters who embark on their own dangerous paths towards survival, love, and freedom in German-occupied, war-torn France. Vianne and Isabelle's lives take different turns during the war, but both must make impossible choices to stay alive. Kristin Hannah's heartbreakingly beautiful novel illuminates the rarely seen stories of women's war and celebrates the resilience and durability of the human spirit. It's a novel for everyone, a must-read for a lifetime.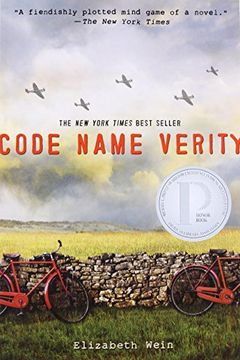 Set in Nazi-occupied France, this gripping novel follows a British spy plane crash that leaves its pilot and passenger, best friends, in a game of survival. One is arrested by the Gestapo and faces a life-or-death choice: reveal her mission or be executed. As she weaves her confession, the story reveals the girls' past and the strength of friendship. This harrowing and beautifully written novel will keep you on edge until the very end.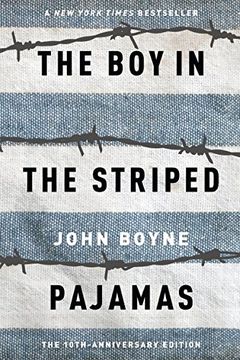 Take a journey with a nine-year-old boy named Bruno, but beware of the fence he eventually reaches - one you hope to never have to cross. The Boy in the Striped Pyjamas is a difficult story to describe, with a mystery that makes it best to start without any prior knowledge. Although not written for nine-year-olds, this tale will capture anyone's heart.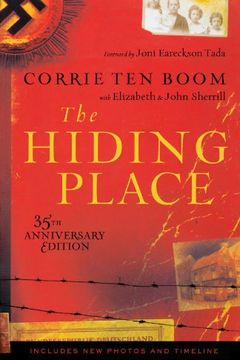 Discover a powerful true story of courage, faith, and sacrifice during the Nazi occupation of Holland. Follow the lives of Corrie ten Boom and her family as they become leaders in the Dutch Underground, risking everything to hide Jewish people in their home and aiding their escape from the Nazis. This moving tale of love, hope, and resilience in the face of unimaginable hardship is a testament to the strength of the human spirit.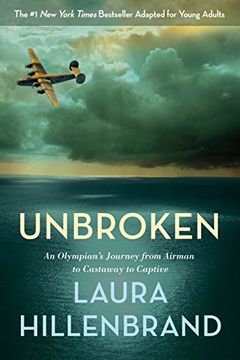 Unbroken
An Olympian's Journey from Airman to Castaway to Captive
Follow the courageous journey of a young lieutenant, Louis Zamperini, whose plane crashes in the Pacific Ocean during World War II. With thousands of miles of open ocean ahead of him, Zamperini faces a harrowing test of endurance, battling thirst and starvation, enemy aircraft, and even sharks. Based on a true story, this captivating young adult edition of a #1 New York Times bestseller is beautifully illustrated with over 100 photos and features an exclusive interview with Zamperini himself. Discover the courage and fortitude it takes to overcome even the most insurmountable obstacles in Unbroken.
A powerful memoir, Night delves into the memories of Elie Wiesel, a Jewish teenager taken from his home and sent to concentration camps during WWII. Wiesel recounts the anguish of losing his family and his faith, and his despair in coming face to face with the unimaginable evil of humanity. This moving and unforgettable testimony serves as a stark reminder of the need to fight against such atrocities ever occurring again.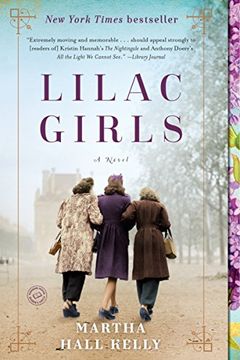 This debut novel takes readers on a journey through World War II, revealing the stories of three women whose lives intersect in unexpected ways. New York socialite Caroline Ferriday navigates her world-changing when Hitler's army invades Poland, while Kasia Kuzmerick, a Polish teenager, becomes deeply involved in the underground resistance movement. Meanwhile, the ambitious German doctor Herta Oberheuser finds herself trapped in a male-dominated Nazi power structure. The lives of these women collide when Kasia is sent to Ravensbrück, a notorious concentration camp for women. This gripping novel brings history to life while exploring themes of love, redemption, and justice.
Discover an eccentric world of book lovers in the aftermath of WWII with a remarkable conversation in letters. Join Juliet Ashton as she discovers the Guernsey Literary and Potato Peel Pie Society, a book club born as a spur-of-the-moment alibi for breaking curfew under German occupation. As she learns about the impact of the war on the Society's members, she finds herself drawn to the story of Elizabeth and sets sail for Guernsey, changing her life forever. A celebration of the written word in all its guises, this debut novel is a collaboration between Mary Ann Shaffer and Annie Barrows.
The Complete Maus by Art Spiegelman
The War That Saved My Life by Kimberly Brubaker Bradley
Code Name Hélène by Ariel Lawhon
Band of Brothers by Stephen E. Ambrose
The Longest Day by Cornelius Ryan
The Tattooist of Auschwitz by Heather Morris
The Rise and Fall of the Third Reich by William L. Shirer
Slaughterhouse-Five by Kurt Vonnegut
When Hitler Stole Pink Rabbit by Judith Kerr
With the Old Breed by E. B. Sledge
The War I Finally Won by Kimberly Brubaker Bradley
Beneath a Scarlet Sky by Mark Sullivan
We Were the Lucky Ones by Georgia Hunter
Between Shades of Gray by Ruta Sepetys
Stalingrad by Antony Beevor
Salt to the Sea by Ruta Sepetys
City of Thieves by David Benioff
The Storyteller by Jodi Picoult
An Army at Dawn by Rick Atkinson
The Caine Mutiny by Herman Wouk
Ghost Soldiers by Hampton Sides
Irena's Children by Tilar J. Mazzeo
Eye of the Needle by Ken Follett
Number the Stars by Lois Lowry
Sarah's Key by Tatiana de Rosnay
Madame Fourcade's Secret War by Lynne Olson
Guadalcanal Diary by Richard Tregaskis
A Woman of No Importance by Sonia Purnell
The Chosen by Chaim Potok
Eagle Against the Sun by Ronald Spector
Farewell to Manzanar by Jeanne Wakatsuki Houston
The Guns at Last Light by Rick Atkinson
Life and Fate by Vasily Grossman
Pacific Crucible by Ian W. Toll
The Book of Lost Names by Kristin Harmel
Last Witnesses by Svetlana Alexievich
The Day of Battle by Rick Atkinson
The Conquering Tide by Ian W. Toll
Good Night, Mr. Tom by Michelle Magorian
The Alice Network by Kate Quinn
A Woman in Berlin by Anonymous
The Huntress by Kate Quinn
Secrets of a Charmed Life by Susan Meissner
Flags of Our Fathers by James Bradley
The Rape of Nanking by Iris Chang
I Survived the Nazi Invasion, 1944 by Lauren Tarshis
To Hell and Back by Audie Murphy
The Invisible Bridge by Julie Orringer
Last Hope Island by Lynne Olson
The Good War by Studs Terkel
The Woman Who Smashed Codes by Jason Fagone
The Second World War by John Keegan
The Second World War by Winston S. Churchill
Operation Mincemeat by Ben MacIntyre
Normandy '44 by James Holland
The Paris Library by Janet Skeslien Charles
Resistance Women by Jennifer Chiaverini
Girl in the Blue Coat by Monica Hesse
Candy Bomber by Michael O. Tunnell
The Women with Silver Wings by Katherine Sharp Landdeck
A Midnight Clear by William Wharton
The Prisoner's Wife by Maggie Brookes
The Narrow Road to the Deep North by Richard Flanagan
The Devil's Arithmetic by Jane Yolen
Beyond Courage by Doreen Rappaport
A Thread of Grace by Mary Doria Russell
Code Name by Larry Loftis
The Watcher by Joan Hiatt Harlow
The Struggle for Europe by Chester Wilmot
Artist, Soldier, Lover, Muse by Arthur D Hittner
My MacArtthur by Cindy Fazzi
You Can Fly by Carole Boston Weatherford
Dutch Girl by Robert Matzen
Shadow on the Mountain by Margi Preus
The House of Sixty Fathers by Meindert Dejong
Woman at 1,000 Degrees by Hallgrímur Helgason
The Socialite by J'Nell Ciesielski
D-Day Girls by Sarah Rose