Sort by
Latest Recommendations First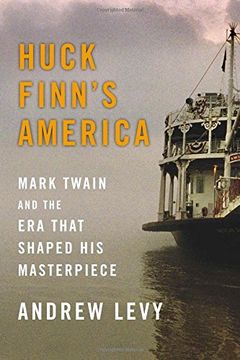 @podmanic @DoremusSchafer This book does a very good job of it.     
–
source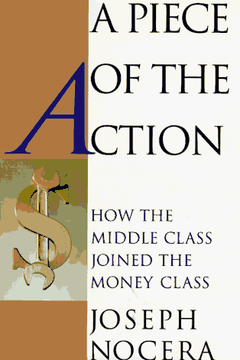 Until 35 years ago, credit was something most people had to jump through hoops to obtain--and went to great lengths to avoid. Savings went into the bank; investing was for the rich. Then, the invention of the credit card and the rise of the mutual fund stood the financial world on its head. Now an acclaimed business journalist tells how it all happ...
I often criticize polemicists who I think add no value. So I should recommend writers who I think do add value. Read @opinion_joe (Joe Nocera)'s book "A Piece of the Action". An excellent history of how today's financial industry came to be.     
–
source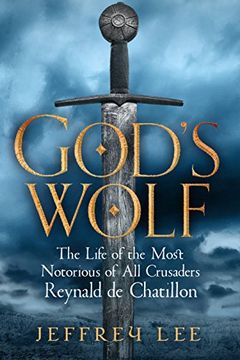 God's Wolf
The Life of the Most Notorious of All Crusaders
BRAND NEW, Exactly same ISBN as listed, Please double check ISBN carefully before ordering....
This was a good non-fiction book about Reynald de Chatillon, one of the characters in the novel. I enjoyed reading it before visiting his castles of Kerak and Montreal in Jordan.     
–
source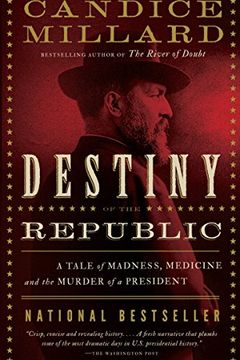 Explore the incredible life of James Garfield, one of America's most extraordinary presidents, who rose from poverty to become a celebrated scholar, Civil War hero, congressman and president. In this New York Times bestselling work, author Candice Millard tells the dramatic story of Garfield's assassination by a deranged office-seeker, and the bitter struggles over power that followed. Meticulously researched and driven by intimate human focus, The Destiny of the Republic is an epic history of a forgotten chapter of American history.
@Prism_Metanews It's a very interesting story, well told in Candice Millard's popular book about Garfield's assassination:     
–
source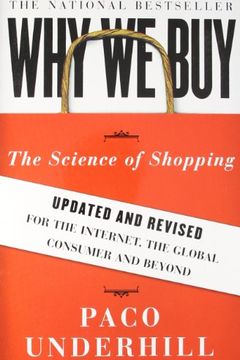 Why We Buy
The Science of Shopping--Updated and Revised for the Internet, the Global Consumer, and Beyond
Discover the secrets behind our shopping habits with this eye-opening report on consumer culture. Based on extensive field research, this book delves into the struggle for control between retailers, marketers, and savvy shoppers in malls, department stores, and supermarkets across America. "A Sherlock Holmes for retailers," the author sheds light on the method behind our shopping madness.
Many of the better designed ones do. There's a whole book about this kind of stuff called "Why We Buy: The Science of Shopping" and I highly recommend it.     
–
source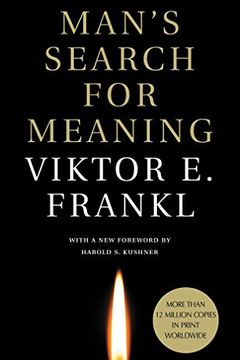 Discover how to find meaning in suffering and move forward with renewed purpose by exploring the riveting memoir of a psychiatrist who survived Nazi death camps. In this influential book, based on his own experience and the stories of his patients, the author argues that we cannot avoid suffering but we can choose how to cope with it and find meaning in it through his theory of logotherapy. This book is a must-read for anyone searching for significance in the act of living.
@JohnDelightChou Excellent book.     
–
source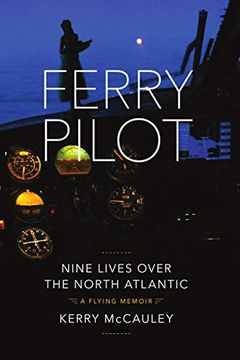 Embark on a thrilling adventure with a veteran international ferry pilot as he navigates perilous circumstances, including fuel system malfunctions over the Atlantic and engine failures in thunderstorms. Kerry McCauley's daring and insatiable quest for danger led him to put international smuggler and bank robber on his resume. From mishaps to catastrophes, McCauley's harrowing account will leave you on the edge of your seat, wondering how he survived it all. This is destined to be a true aviation classic.
There's a guy who wrote a whole book about doing it for a living. It was an interesting read.     
–
source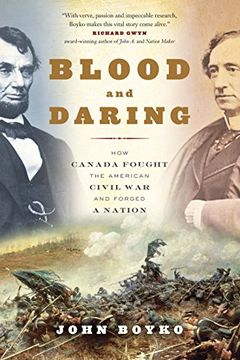 Blood and Daring will change our views not just of Canada's relationship with the United States, but of the Civil War, Confederation and Canada itself. In Blood and Daring, lauded historian John Boyko makes a compelling argument that Confederation occurred when and as it did largely because of the pressures of the Civil War. Many readers will be sh...
I'm reading "Blood and Daring" by John Boyko, a fascinating book about Canada's role in the American Civil War, and how it shaped Canada's history.     
–
source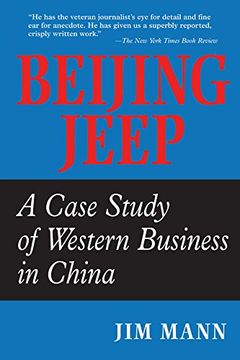 When China opened its doors to the West in the late 1970s, Western businesses jumped at the chance to sell their products to the most populous nation in the world. Boardrooms everywhere buzzed with excitement?a Coke for every citizen, a television for every family, a personal computer for every office. At no other time have the institutions of West...
Jeep was one of the very first US companies to enter China, a fascinating story documented in James Mann's book "Beijing Jeep".     
–
source
Discover the exciting story of America's power grid - how it came to be, where it is now, and how it must adapt for a cleaner energy future. The grid is a complex and quintessentially American artifact that mirrors our nation's history of expansion, bold vision, and improvisation. Drawing on cultural anthropology, this book explores the dynamic moments and stable ones, all while examining the new challenges that America's energy infrastructure now faces. With wit and insight, the author reveals how visionaries, bureaucrats, and communities must come together to tackle the grid's flaws and reimagine it for the twenty-first century.
@jorge_guajardo It's an interesting book.     
–
source
Three Tigers, One Mountain by Michael Booth
The Scientist and the Spy by Mara Hvistendahl
Imperfect Union by Steve Inskeep
Appeasement by Tim Bouverie
The Flying Tigers by Sam Kleiner
The Space Barons by Christian Davenport
We the Corporations by Adam Winkler
The New Koreans by Michael Breen
Let the People Rule by Geoffrey Cowan
Secret Formula by Frederick Allen
Jacksonland by Steve Inskeep
The Birth of Korean Cool by Euny Hong
Atlantic Fever by Joe Jackson
Forgotten Land by Max Egremont
The Shipping Man by Matthew McCleery
Neptune's Inferno by James D. Hornfischer
Rocketeers by Michael Belfiore
Hunting Eichmann by Neal Bascomb
Dark Genius of Wall Street by Edward J. Renehan Jr.
Why the Cocks Fight by Michele Wucker
The Ghosts of Berlin by Brian Ladd
Trophy For Eagles by Walter J. Boyne