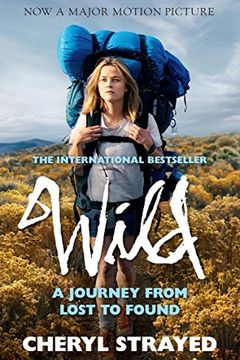 Wild
A Journey from Lost to Found
A woman who has lost everything decides to walk 1,100 miles of the west coast of America alone. With no experience in long-distance hiking, she sets out to piece together a life that has crumbled in the wake of her mother's death.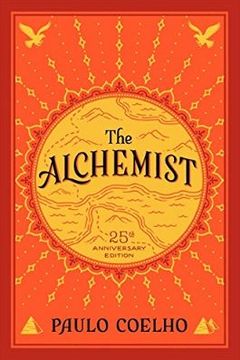 Embark on a transformative journey with the tale of Santiago, an Andalusian shepherd boy who sets out from Spain to the Egyptian desert in search of buried treasure, only to discover the true wealth lies within. Paulo Coelho weaves a powerful and inspiring story full of wisdom and humanity, reminding readers of the importance of following our dreams and listening to our hearts.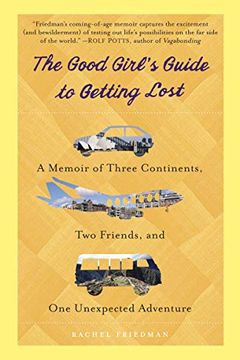 Discover the transformative power of travel in this memoir about a young woman who takes a leap of faith and embarks on a life-changing adventure around the world. Follow Rachel, a former goody two-shoes, as she discovers new passions and forms lasting connections with people from different cultures. As she travels through Ireland, Australia, and South America, she learns to embrace the present moment and lets go of her old ways. Join her on this captivating journey of self-discovery and wanderlust.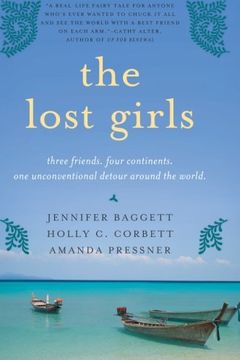 The Lost Girls
Three Friends. Four Continents. One Unconventional Detour Around the World.
Join three friends as they embark on a life-changing adventure around the world. The Lost Girls is a brave and deeply moving memoir about quitting their high pressure jobs in New York City to find beauty and meaning in leading life astray. With good humor and graceful prose, this memoir is a must-read for anyone seeking inspiration and adventure.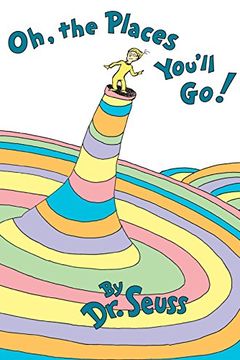 Discover a timeless graduation speech from Dr. Seuss in this classic book. With his signature humor and illustrations, Dr. Seuss tackles the ups and downs of life's "Great Balancing Act" while encouraging readers to tap into their own potential for success. Whether you're starting out in nursery school or completing a PhD, this book offers a wealth of wisdom. With just 56 pages, it's the perfect send-off for anyone entering the maze of life.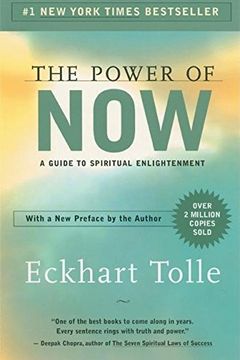 Discover the path to true happiness and enlightenment with this inspiring and practical guidebook. Eckhart Tolle's message about living in the present moment is brought to life through clear writing, concrete language, and a supportive voice. Within a chapter, readers will already be experiencing greater consciousness about their thoughts and emotions. This book covers topics such as the source of Chi, enlightened relationships, and creative use of the mind, with markers for reflection and contemplation. The Power of Now is a life-changing read that has the potential to inspire and improve countless lives.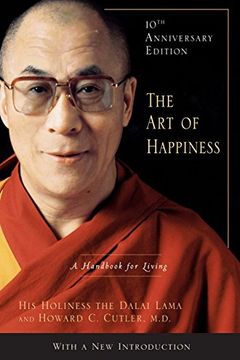 Discover the secrets to a happy life in this beloved classic, now updated with new material from the Dalai Lama and Dr. Howard Cutler. Through conversations, stories, and meditations, the Dalai Lama shares how we can defeat day-to-day anxiety, insecurity, anger, and discouragement, finding inner peace in the midst of life's obstacles. Based on 2,500 years of Buddhist wisdom, The Art of Happiness is a timeless guide for all seeking greater happiness and fulfillment.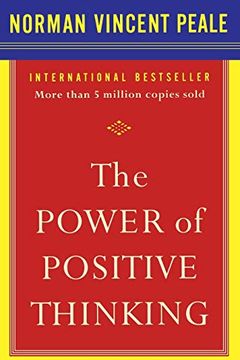 Discover the power of faith in action with this life-changing guide. Written with the sole objective of helping readers achieve a happy, satisfying, and worthwhile life, The Power of Positive Thinking has helped millions of men and women achieve fulfillment. Dr. Peale's practical techniques will teach you how to believe in yourself, expect the best, break the worry habit, and take control of your circumstances. Energize your life and achieve your goals with this phenomenal bestseller.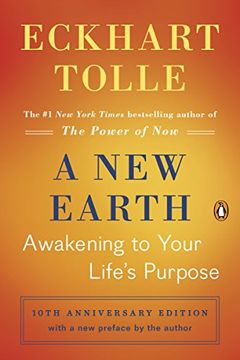 A New Earth
Awakening to Your Life's Purpose (Oprah's Book Club, Selection 61)
This spiritual book offers a wake-up call for the entire planet, showing readers how transcending our ego-based state of consciousness is essential to personal happiness and ending conflict worldwide. The author describes how attachment to the ego leads to dysfunction and unhappiness, while offering a path to a truly fulfilling existence. A New Earth is an illuminating and uplifting spiritual manifesto for a better way of life and building a better world.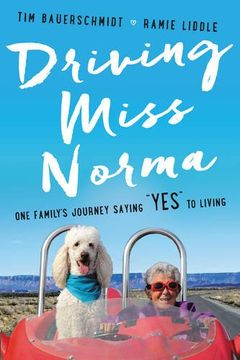 A nonagenarian woman diagnosed with cancer decides to hit the road with her son, daughter-in-law, and their dog in a 36-foot motor home instead of undergoing medical treatment. Along the way, she tries new foods, goes on hot air balloon rides, and bonds with her family. They meet kind strangers from different walks of life who become fast friends in this infectiously joyous and uplifting book about living life on your own terms, inspiring hope, and becoming a trailblazer.
Embark on a journey of self-discovery, surf, and sailing with this captivating read. Follow the path of a true surfer who sets sail in search of adventure, beauty, and inspiration beyond the beaten path. Join Liz Clark as she documents her nine-year voyage through epic waves, the unpredictable weather, and tales of self-awareness and solitude. An inspiring read for anyone seeking new discoveries within themselves and the world around them.
Becoming Odyssa by Jennifer Pharr Davis
Year of Yes by Shonda Rhimes
The How of Happiness by Sonja Lyubomirsky
Love with a Chance of Drowning by Torre Deroche
At Home in the World by Tsh Oxenreider
The Year of Living Danishly by Helen Russell
From Excuses to Excursions by Gloria Atanmo
Into the Wild by Jon Krakauer
A Manual for Heartache by Cathy Rentzenbrink
Strangers Have the Best Candy by Margaret Meps Schulte
Your Fully Charged Life by Meaghan B Murphy
Big Magic by Elizabeth Gilbert
Postcards from the Sky by Erin Seidemann
The Subtle Art of Not Giving a F*ck by Mark Manson
All Over the Place by Geraldine Deruiter
The Electric Woman by Tessa Fontaine
Authentic Happiness by Martin E. P. Seligman
Tales of a Female Nomad by Rita Golden Gelman
The Gift of Presence by Caroline Welch
The Geography of Bliss by Eric Weiner
What I Was Doing While You Were Breeding by Kristin Newman
The Misadventures of Awkward Black Girl by Issa Rae
How to Be Married by Jo Piazza
A Thousand New Beginnings by Kristin Addis
You'll Grow Out of It by Jessi Klein
Under the Tuscan Sun by Frances Mayes
How Not To Travel The World by Lauren Juliff
The Secret by Rhonda Byrne
It's Only the Himalayas by S. Bedford
Happier Human by S. J. Scott
The Happiness Project by Gretchen Rubin
No Baggage by Clara Bensen
Seven Letters from Paris by Samantha Vérant
Eat Pray Love Made Me Do It by Various
Alone Time by Stephanie Rosenbloom
Hector and the Search for Happiness by Francois Lelord